We've made it around the Sun again and a lot has happened in that time. There was a trade war, France won the world cup, we saw a royal wedding, and Youtube released its most hated Rewind yet. But lost in the buzz was perhaps the most significant event of the century.
At Tars we have found a new obsession. About 5 months ago, we ran a fairly simple experiment where we used a chatbot as the landing page for a Google Search Campaign. The end result was amazing. The conversion rate skyrocketed and CPA plummeted. More significantly, however, we found the killer new application for chatbots: PPC conversion rate optimization.
It didn't take long for us to get singularly (perhaps unhealthily) focused on the PPC marketing. Over the last 5 months we have immersed ourselves in the world of CPAs, CPCs and all of the other jargon-y acronyms in the PPC space. In fact, we got so into it, that I flew all the way across the world to New York for SMX East where I hung out with an awesome group of search marketers (that's where the featured image comes from). As 2018 came to an end last night, we got a bit sentimental (and also a bit tipsy) about this new self-discovery (Vinit from the Tars tech team has been an emotional wreck) and have been thinking up ways to cap off a wonderful year.
The best idea we came up with was a 2019 predictions post of the marketing trends we expect to come into their own in the next year
Here is the list we came up with.
The Rise of Brands
PPC marketers invest time, effort and money to increase conversion rates and drop CPA. While this is undoubtedly an important aspect of the PPC marketing process, it leaves much to be desired, and we think that 2019 is the year that the industry realizes that. Rather than focusing on increasing short-term ROI, PPC marketers will use their campaigns as a brand-building tool that inspires loyalty in customers.
Marketers will spend less time trying to maximize the profit on each click that they pay for, and look at longer term bigger picture gains.
Increased use of Videos
YouTube rewind might have sucked this year but believe it or not videos are here to stay. In fact, we are so optimistic about the increasing power of video as a piece of content that we don't use regular text messages to communicate internally. Instead, if I want to ask Vinit from the tech team to go for a tea break, I send him a video message recorded on Loom.
In 2019, we predict that video will play an increasingly important role in the way PPC campaigns are run.
In addition to growing ad spend on YouTube and Instagram, we see immense potential for video content on on other PPC platforms like Google and Amazon.
PPC for Content
Content marketing has been a productive lead gen channel for some time now, but we feel that it began to really hit its stride in 2018, when the quality of free content saw a dramatic increase. Our personal favorite was this kick-ass advent calendar made by the folks at Acquisio.
In 2019, we expect to see more amazing content like the advent calendar, and more significantly, we expect to see companies promoting this content through PPC campaigns. As a company that relies heavily on content marketing ourselves, we know the amount of time and effort goes into making a piece of content, and we are seriously considering running PPC campaigns to get them the visibility that they deserve. (We actually borrowed this prediction from the Acquisio advent calendar, which you should totally check out over HERE).

Paid Voice Search?
Alexa, and Google Home have been around for some time now, but they hit critical mass in 2018. Research by voicebot found that 1 in 5 adult Americans own a smart speakers. These customers interact with those speakers about 2.79 times a day on an average amounting to 132 million daily interactions. Of these, an estimated 20-25% are searches for local businesses.
As these platforms continue to their meteoric in 2019, we expect to see Google and Amazon experiment with monetization. We don't know how this would end up looking or working, but we're willing to bet that there will be some form of paid voice search results on offer in 2019.
Continued rise of Amazon PPC
In the search space Google has long been a market leader that towers above its competition. In 2018, however we saw a viable competitor emerge in the ecommerce space. 54% of product searches today, begin on Amazon and this increased dominance is showing in the PPC space. AdSpend on Amazon PPC campaigns has been rising quickly. In fact, PPC revenue is now Amazon's fastest growing segment.
In addition to seeing a continued rise, we expect Amazon to develop it's search ecosystem even further 2019, with the addition of richer search results and a position 0 type offering.
Audience-based Targeting
Earlier this year we attended SMX East, one of the world's largest search marketing conferences. One of the coolest announcements at the event was finding out about the integration between Bing's ad platform and LinkedIn's social graph.
Essentially, Bing advertisers can use data from LinkedIn to improve ad targeting. We see this as an early sign of a larger trend in the Search marketing world. Till now, search marketers have relied wholly on keywords as a way of finding, segmenting and targeting audiences. In 2019, we expect to see deeper integrations between search platforms and social platforms giving rise to audience-based ad-targeting.

The Continued Rise AI
AI is playing an increasingly significant role in the way PPC marketing campaigns are run. As competition in the PPC space increases significantly, the workload on PPC managers is becoming even more hectic. Over the past few years we have seen a rise in AI-driven bid management software that reduces the stress by automating many of these processes. The beauty of AI is that as it gets used more, it gets better. As such, in 2019, we expect to see dramatic improvements in AI-based PPC marketing that makes the lives of marketers even easier.
Drop in AdSpend
No one at Tars is an economist, but we have figured out a way to get around the WSJ paywall, and we're pretty certain that there will be a recession in 2019. While the recession might not be as bad as the 2008 Financial crisis(hopefully), it will undoubtedly affect spending across the board. This will inevitably mean reduced online spending which will adversely hit companies that advertise online, who will be forced to reduce the amount they spend online. Doomsday is coming people!
PPC Chatbots
When Facebook released it's messenger platform in 2016, many in the tech world thought that it would be the next big platform for online sales. Much of that hype was unfounded as Messenger bots have not seen widespread adoption, but the promise of a more conversational buying process is robust and growing.
Marketers have increasingly found that the killer feature for chatbots is web-based lead generation.
Chatbots offer a familiar, mobile-friendly and, most importantly, engaging lead generation experience to prospects that results in a higher conversion rate and lower CPA.
In 2019, we predict that there will be greater adoption of the Chatbot technology in the PPC space in particular where traditional post-click experiences (e.g. click-to-call, landing pages) have long yielded abysmal conversion rates.
Don't believe us?
Check out our very own lead gen chatbot over HERE.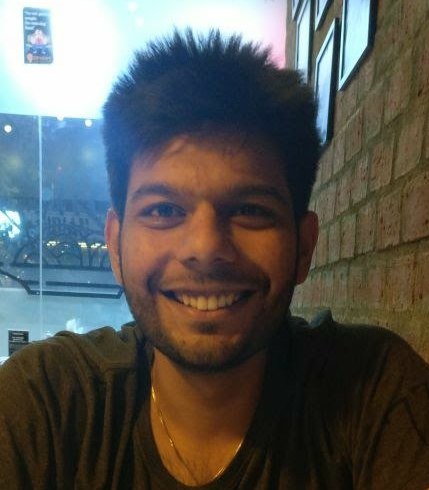 Ish is the co-founder at Tars. His day-to-day activities primarily involve making sure that the Tars tech team doesn't burn the office to the ground. In the process, Ish has become the world champion at using a fire extinguisher and intends to participate in the World Fire Extinguisher championship next year.