How chatbots can assist or replace forms for citizens
February 19th, 2021 – 12:00 PM EST

There are three things guaranteed in this life: death, taxes, and filling out forms for government services.
Forms can range in complexity of service or request and are often littered with red tape and obscure conditions that have been frustrating citizens since their inception.
The problem:
Forms are unengaging, inaccessible, and utterly confusing for the average citizen. They suffer from limited space to explain instructions or communicate exceptions, exemptions, and other conditions. To top it off, all forms presented in PDF format are not mobile-friendly.
Why can't users find the answers they are looking for?
Forms are a major bottleneck both internally and externally for government and citizens alike. In some cases, employees are manually digitizing the information they receive on forms into their systems.
On the citizen side, forms act more like a barrier than an effective delivery system. Citizens may even be forced to print forms, fill them out, scan them, and then send them back to the agency. Though, more and more agencies are moving to digitally accessible forms.
While digital forms are a major step in the right direction, they still struggle to communicate with the user, especially when there are multiple steps to filling out a form.
Example: "If this, then fill out section one; if that, then fill out section two."
Ultimately, these barriers drive requests to your support channels, create widespread inefficiencies, and are inaccessible in a myriad of ways.
The solution:
In this webinar, we will examine the ways that chatbots can be used as the interface for collecting citizen information. Additionally, we will explore the ways that chatbots can act as the informational layer to your existing forms to assist citizens while they are filling them out.
About the speaker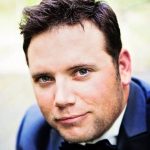 Like all good love stories, Levi's tryst with chatbot creation began in the most romantic setting on earth: the DMV. In 2017, while working for the Montana Department of Justice, Levi created an extensive chatbot customer support system for the DMV that dropped call volumes by 15%, cut average wait times by hours, and most importantly reduced the number of frustrated citizens venting their anger on overworked government employees.
2x Conversion Rates With Conversational Landing Pages
Free 14 day trial. No payment info needed.