How IT Departments can create a self-help solution using chatbots
January 29th, 2021 – 12:00 PM EST

When was the last time your IT employees told you how much they enjoyed helping everyone in your organization set up their email or troubleshoot their printer?
Chances are this has never happened, and there is a good reason why…
The problem:
IT desks are inundated with repetitive requests for help that drive up unnecessary support ticket generation and dominated the time IT professionals spend in a given day.
Why can't users find the answers they are looking for?
Traditionally, answers are displayed through PDFs and text on webpages. We've said it before and we'll say it again, these channels do not communicate different conditions and context individual users may face. Because of this, the text must either be overly complicated to cover as many individual use cases as possible or display the most common use case with easier to follow instructions.
Either approach will alienate users and drive requests back to your IT department.
To make matters worse, your IT employees must generate tickets for each request for service they deal with. Not only are they handling the same questions, but they are also spending extra time to log, document, and resolve the tickets manually.
The solution:
In this webinar, we will be looking at a chatbot demo we built for Montana State University to automate setting up university email based on whether the user is a student or faculty member, what device they are using, and other conditions.
We will also cover how a chatbot can automate the entire intake and ticket generation process when queries are complex and require a human. We will demonstrate how to set up our Zendesk live chat integration after the user has generated a ticket for their own issue.
About the speakers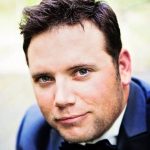 Like all good love stories, Levi's tryst with chatbot creation began in the most romantic setting on earth: the DMV. In 2017, while working for the Montana Department of Justice, Levi created an extensive chatbot customer support system for the DMV that dropped call volumes by 15%, cut average wait times by hours, and most importantly reduced the number of frustrated citizens venting their anger on overworked government employees.
2x Conversion Rates With Conversational Landing Pages
Free 14 day trial. No payment info needed.