3 tactics to automate public sector services using chatbots
February 26th, 2021 – 12:00 PM EST

Not long ago, government organizations bought into the mobile app craze to deliver more personalized and engaging experiences to their citizens.
While great in theory, these mobile apps have not found widespread adoption by most folks unless their day-to-day is directly impacted by government services. For most citizens, mobile apps are downloaded (and subsequently deleted) only when they must use them.
The problem:
Mobile apps are competing for space on mobile devices AND the number of app downloads is decreasing in the United States. This leaves little to no runway for government to drive mass adoption of mobile apps leaving a major gap in the way organizations will reach and accommodate citizens in the digital-first age.
Why the average citizen is just not that into your mobile app…
I know this hurts to hear, but you are directly competing with Facebook, Google, Adobe, and many other highly competitive companies when it comes to mobile apps. Since space is finite on a device and users are barraged by notifications designed to draw them in, people don't care about your apps. Bottom line: you are competing for attention in a trillion-dollar space.
Citizens care about what they need when they need it. In some specific instances such as public transit or traffic advisories, citizens find value in these apps because they are highly relevant to their daily activities.
Most other government services? Not so much.
What if you could have the personalization and engagement of mobile apps with the convenience of accessing services when and where citizens need them?
Now you can with chatbots deployed on the web. With Tars, you can rapidly build and deploy conversational apps that do not take up valuable real estate on devices. And… they are accessible on ANY device, not just mobile and tablets. No downloads required.
The solution:
In this webinar, we will look at common services that can be delivered through conversational apps. We will cover strategies for driving citizens to these apps at the right time to provide exceptional service, scale services, and streamline efficiencies.
About the speaker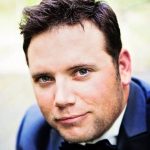 Like all good love stories, Levi's tryst with chatbot creation began in the most romantic setting on earth: the DMV. In 2017, while working for the Montana Department of Justice, Levi created an extensive chatbot customer support system for the DMV that dropped call volumes by 15%, cut average wait times by hours, and most importantly reduced the number of frustrated citizens venting their anger on overworked government employees.
2x Conversion Rates With Conversational Landing Pages
Free 14 day trial. No payment info needed.