5 tactics to increase ROI on your email marketing campaigns
March 11th, 2021 – 12:00 PM EST
TRUSTED BY 500+ GLOBAL BRANDS

It feels like every year marketers around declare that email marketing is dead, and every year they're proved wrong as the channel marches on driving leads, sales, and engagement for businesses the world over.
In fact, businesses that are able to effectively use email as a demand gen channel, find that it is a more time and cost-effective way to drive marketing results than most other marketing channels.
So why all the buzz about the death of email marketing?
Well, because it is getting harder to do well. As inboxes get more crowded, you have to get smarter about how you leverage the channel to actually see any benefit from it. To get customers to open your emails, let alone engage with them, you need to stand out in the flood of other emails they receive every day.
Put simply, cracking email marketing is hard, but if you're able to do it, the results are immeasurable.
So how then does one "crack email marketing?"
Well, that's where we come into the picture.
At Tars and Lemlist we have done all of the experimentation so that you don't have to, and in this webinar, we will show you 5 effective tactics that you can implement into your email marketing campaigns to increase conversions and reduce cost.
About the speakers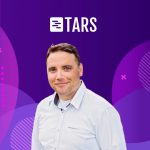 Like all good love stories, Levi's tryst with chatbot creation began in the most romantic setting on earth: the DMV. In 2017, while working for the Montana Department of Justice, Levi created an extensive chatbot customer support system for the DMV that dropped call volumes by 15%, cut average wait times by hours, and most importantly reduced the number of frustrated citizens venting their anger on overworked government employees.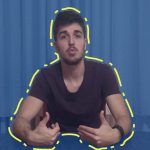 Vuk is a marketing practitioner passionate about brand building and growing profitable businesses. He currently works as Head of Growth @lemlist, a cold email tool that helps you personalize and automate cold emails. Vuk was lemlist's first employee helping the company reach $4M ARR in less than 3 years, without raising any capital. He has over six years of marketing experience in the startup and agency world.
2x Conversion Rates With Conversational Landing Pages
Free 14 day trial. No payment info needed.