5 automation tactics to help you capture more leads through your ad campaigns
March 4th, 2021 – 12:00 PM EST
TRUSTED BY 500+ GLOBAL BRANDS

We've all been there before. You spend weeks meticulously planning your bidding strategy, tweaking your ad copy, and perfecting your creatives, only to find that once you launch your ad campaign the conversion rate numbers are bad. Like no-leads bad.
In situations like this, there are usually several potential sources of error. Your customers might be suffering from buyer uncertainty, your ad targeting might be imprecise, your creatives might not be engaging your audience, the list is nearly endless.
To get a handle on the situation you need to optimize your campaign on every one of these fronts and unfortunately you probably don't have the bandwidth to achieve such a feat. Instead, you end up making piecemeal adjustments that yield marginal results.
This is where automation comes into the picture.
Automation is a force multiplier that gives marketers the ability to engage customers at scale and derive actionable insights with minimal effort. If implemented well, it can help you unlock conversion rate increases that have a tangible impact on sales.
Of course, seeing any of these gains depends wholly on your ability to implement well, and that's why we are hosting this webinar.
In this webinar, we will show you five automation tactics that will help you optimize your campaigns for maximum conversions.
About the speakers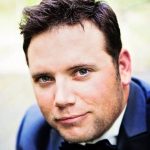 Like all good love stories, Levi's tryst with chatbot creation began in the most romantic setting on earth: the DMV. In 2017, while working for the Montana Department of Justice, Levi created an extensive chatbot customer support system for the DMV that dropped call volumes by 15%, cut average wait times by hours, and most importantly reduced the number of frustrated citizens venting their anger on overworked government employees.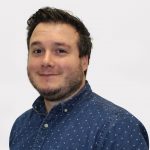 Having led a number of successful teams, Mark has over 10 years of agency experience within paid marketing. Utilizing his experience as Head of Paid Media at Adzooma, Mark creates features that help users improve performance and scale their efforts in the Award-Winning Platform.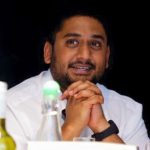 Puneet (Pun) has been in digital marketing since 2007, starting off in SEO, before slowly moving to the dark side of search into PPC. He has worked for some of the largest brands in the world across multiple industries, including automotive, FMCG, retail, entertainment, finance, telecoms, and NGOs. He has been at the forefront of digital marketing for a number of years now, with several award wins and recognitions in the industry. Most recently, Pun was the Head of Search at Ph.D. UK, and has now moved on from agency life to help people find efficiencies in their marketing needs as our Head of Innovation at Adzooma.
2x Conversion Rates With Conversational Landing Pages
Free 14 day trial. No payment info needed.