How recruiters can reduce time-to-fill by automating the top of the recruitment funnel
April 1st, 2021 – 12:00 PM EST
TRUSTED BY 500+ GLOBAL BRANDS

On the surface, the process of sourcing, interviewing, and hiring talent looks easy. You identify good candidates on a platform like LinkedIn, reach out to them with information about an opportunity at your company, express interest in the opportunity, apply for it, and if they make the cut, they're hired.
The reality of the situation, however, is that there is a considerable amount of friction between all of these stages in the hiring process. As powerful as LinkedIn is, finding enough good candidates on the platform is a cumbersome process. Manually reaching out to the candidates and then coordinating with them once they respond is not only time-consuming, it inundates your inbox making it hard to stay on top of the hiring process. The end result is that your workflow slows to a crawl and your time-to-fill skyrockets.
Fortunately, there is a better way. From marketing to logistics, automation has become a mainstay of most professions. Recruitment is no different. Using automation, you can let software deal with the friction so that you can focus on what you do best, sourcing the best talent for your company, quickly.
In this webinar, we will show you a handful of curated automation tactics that you can incorporate into your recruiting workflows to cut friction, increase productivity, and most importantly reduce your time-to-fill.
About the speakers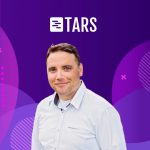 Like all good love stories, Levi's tryst with chatbot creation began in the most romantic setting on earth: the DMV. In 2017, while working for the Montana Department of Justice, Levi created an extensive chatbot customer support system for the DMV that dropped call volumes by 15%, cut average wait times by hours, and most importantly reduced the number of frustrated citizens venting their anger on overworked government employees.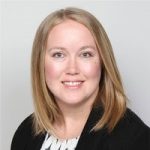 Kristina leads growth marketing for Interseller - the outreach platform of choice for recruiting teams. In her role, she oversees all demand gen activities across both marketing and business development functions. Her favorite thing? Teaching recruiting teams how to stand out in a sea of outreach.
2x Conversion Rates With Conversational Landing Pages
Free 14 day trial. No payment info needed.