Key Takeaways
DNS Accountants is an award-winning financial consulting practice with a national presence across the United Kingdom.
They used live chat on their website to answer questions that prospects had and convert leads.
They were losing business outside of work hours when their live chat system was not operational.
They used Tars Chatbots to plug the gaps and offer 24×7 customer service.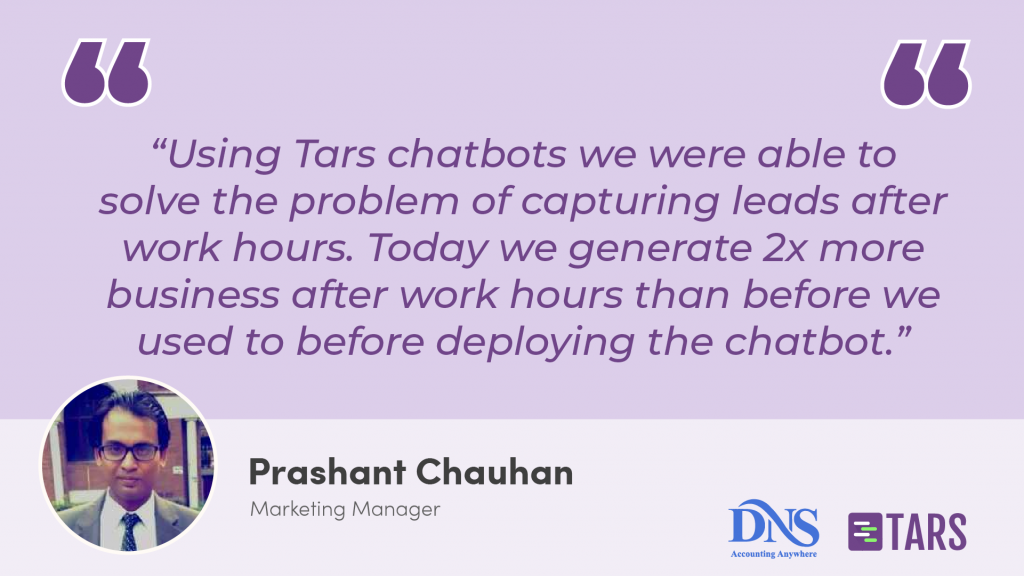 DNS Accountants is an award-winning accounting, tax planning, and financial consulting practice with a national presence across the United Kingdom. In their 10+ years of existence, they've helped thousands of clients (businesses and individuals alike) get a handle on their finances. At the root of this success is their unparalleled customer service. DNS' employees pride themselves on their hands-on approach to financial management.
In the context of their marketing campaigns, this has traditionally meant using live chat to offer personalized customer service to site visitors. But when DNS' marketing team realized that they couldn't deliver 24×7 support through their live chat system they started using Tars Chatbots to deliver customer service after work hours. Here's the full story.
DNS' Lead Generation Strategy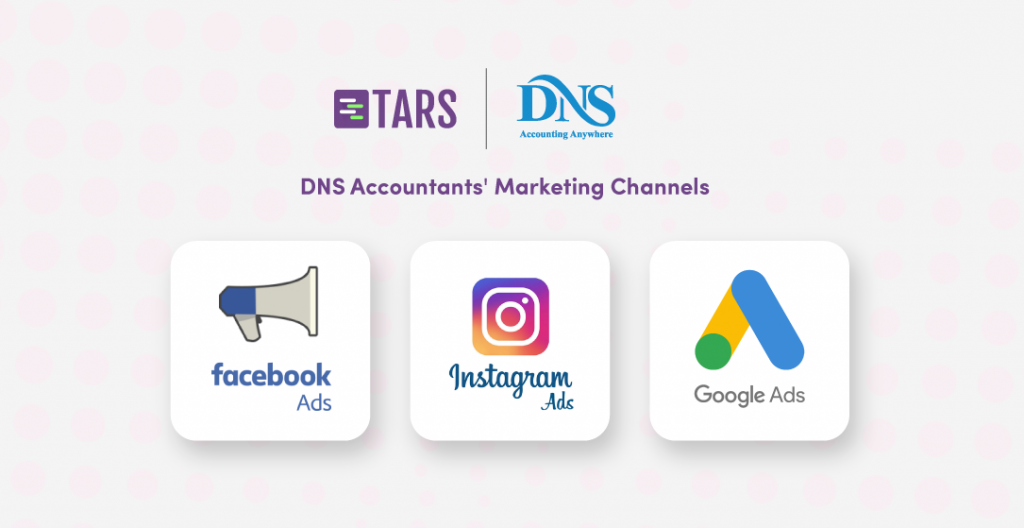 DNS' marketing manager Prashant Chauhan explained to us that his team primarily relies on PPC marketing (Facebook, Instagram, and Google) to bring traffic to their site. To convert this traffic into leads, they show them a combination of videos, testimonials, educational resources, and award badges to demonstrate their expertise in their vertical.
Additionally, as is the case with most businesses offering specialized services (like financial management), they also included a live chat widget on the page for the inevitable questions that prospects had before they were willing to convert.
Difficulty Delivering 24/7 Customer Service
As with most marketers who rely on live chat to generate leads, Prashant and his team found that they were missing out on valuable business after work hours. When prospects clicked onto their page post-5PM, no one from Prashant's team was around to field their questions.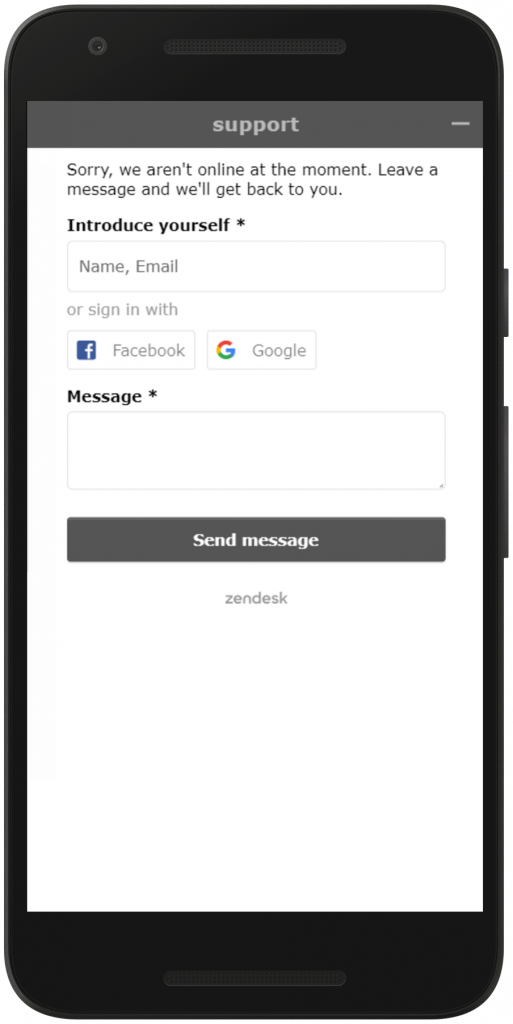 This invariably led to many of them dropping before they shared their details. In other words, a lack of 24/7 customer service availability meant that DNS was losing valuable leads and ad spend.
Automating Chats Using Tars
To solve their availability problem, DNS built a Tars chatbot that tells site visitors about the company (awards and value proposition) and helps them book consultations with an accountant at DNS if they are interested in proceeding the conversation.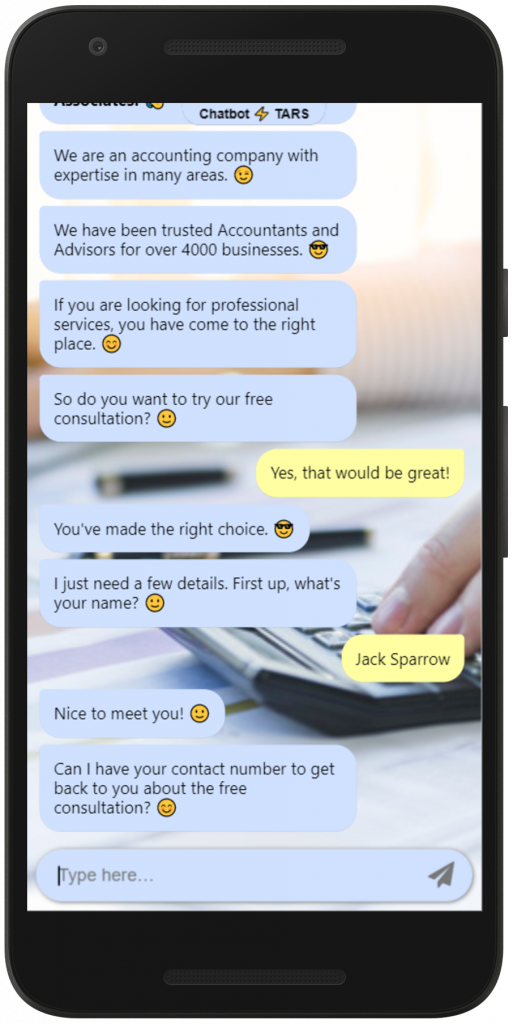 The chatbot is deployed as a widget on their site and is active all day, but Prashant tells us that it is most effective after work hours, when their live chat is down (as expected). On average, since its deployment, the chatbot captured a staggering 300 leads per month and has helped DNS generate 2x leads after work hours.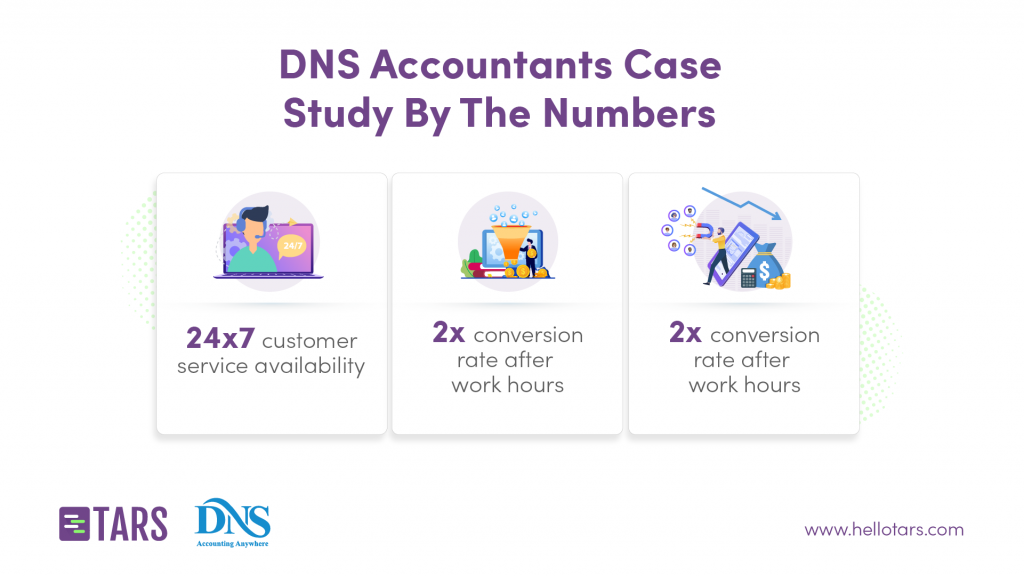 Conclusion
Over the past decade, live chat has gone from being the boring customer support tool that you hide away on the "Get Help" page of your website to being the sexy new marketing and sales tactic that you use to capture leads on your front page.
Of course, as DNS' case shows, live chat has its limits. Most businesses can't afford to hire enough customer service agents to manage a live chat system 24×7. This is where chatbots come into the picture. While they might not have the same level of intelligence as a human agent (yet), chatbots can do an effective job fielding queries after work hours when human agents aren't an option.
If you're interested in upping your customer service game like DNS did, book a demo with us today.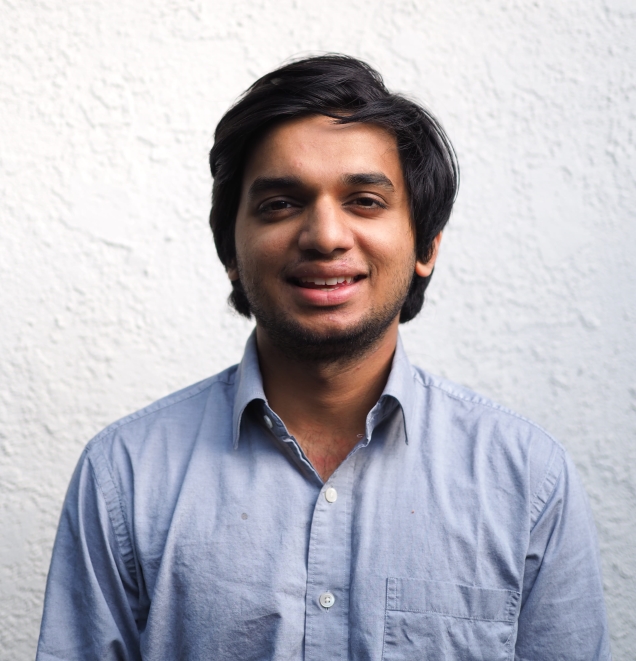 Arnav is the Director of Content Marketing at Tars. He spends most days building bots, writing about conversational design and scrolling through Giphy's trending section looking for the gifs that go into the Tars Newsletter.