Email marketing is a crucial component of any business's digital marketing portfolio. They are an effective way to reach out to the customer, notify them of new products and services, and help them regularly transact with a company or brand. Close to 81% of businesses rely on email marketing to help them interact with current customers, scale-up and get new customers.

There are many ways in which companies are inviting new customers on-board. Most of the inherently tech-savvy millennials look for innovative ways to transact with companies, and this keeps them on their toes.

This has led to the creation of some truly incredible digital tools, one of them being – chatbots. Chatbots are interactive chatting windows that are equipped with machine learning abilities to predict how customers perceive your brand.

They are a proven piece of innovation, so much so that by 2021, 85% of all customer interaction will be done with a bot!

So, why not use Chatbots as a great tool to market your brand?

Since email marketing is one of the oldest digital marketing techniques, chatbots have released a new lease of life into them, giving companies a unique way to understand their customers. A company can leverage this exciting new technology to their advantage even when it comes to building email lists.

What are Email Lists, and why is it an Essential Component to Your Marketing Strategy?
Email lists are customer-centric lists containing users' contact information, segregated based on their behavior towards your brand. Depending on how interested they are in your brand and products via online behavior, you can effectively segment them. By doing so, you'll be able to advertise at the right moment, increasing the chances of conversion.

The customer journey from awareness to purchase requires an understanding of the right time to strike – and you can do so today with the help of automation. An email marketing software that provides all the necessary tools needed for effective email campaigns is a must for anyone trying to build an email list. With features such as A/B testing, email drip campaigns, and more, you'll be able to tap into multiple resources from one place.

Apart from tapping into SendX, you can create great email lists with tools with competitive pricing like ActiveCampaign. They've got some fantastic list building tools on which you can continuously build upon as your campaigns take shape. With time, you'll be able to smartly segregate these lists as well, and customize emails effectively. If you're not sure which one would be the right pick for you, we suggest that you compare the two and choose the one that you think will suit your company best. Here, we have mentioned only the top 3 tools for your email marketing game, but you can also check out other alternative software available in the market and tap into their many features.

Email marketing tools tend to be complex. It may take some time to get used to most of them. So if you are a beginner start out with a simple tool rather than going for the fanciest one. Even the pricing one of these tools are complex. Mailchimp's pricing was always too complicated for me and it led to me wasting money. So check out the pricing and its terms before committing to a tool.

While building an email list requires a bit of effort and time, many companies take a different route for the process which ends up doing more harm than good. Companies often choose the shortcut method of purchasing email lists, and this eventually leads to a waste of their time and money.

By wrongly advertising to your customer, you not only stand the risk of unnecessarily spending effort on wooing them, but you also could be blacklisted should they find out how you received their information.

This is why building an email list is more useful than purchasing one because you interact with the customer right from their first brush with your brand online. You understand how they've navigated on your site, the products they've browsed, and the time they've spent. These factors can help you use this knowledge to slowly drive them towards a purchase.

In the digital world, consent plays a big part, and creating an email list goes a long way towards ensuring customers give their consent to you advertising to them. It creates a mutual bond of respect and in the long run, the consistent business between the two parties as well. You'll also be able to tap into newer technologies once you get a grasp of their behavior and segment them into lists, and that's where chatbots can bridge the gap.

Let's figure out how.

Chatbots and Marketing – The Power Couple!
Email addresses are like currency in the world of digital marketing, and chatbots are your digital, AI-powered salesmen getting you the revenue you need. They can ease the customer into a simple conversation and, with the help of prompt response, take their consent, and get them to provide their email addresses themselves.

If you still have doubts over chatbot's efficiency, Gartner's prediction will undoubtedly change your mind – by the end of this year, up to 55% of companies will start integrating their websites with chatbots!

Over the last few years, chatbots have significantly grown in number because of their immense ease to engage and talk to. They can provide valuable feedback about a customer's intent on your website and then allow the marketing manager to delegate the right person to get the job done.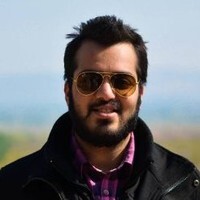 This blog is written by Rohan Mendiratta. He is a bearded marketer who helps small businesses and marketers engage with their audience more affordably via SendX: Email Marketing Software.