In the past we have written about how chat interfaces can act as a FaaS (Frontend as a Service). Businesses, specially smaller ones, without dedicated development teams can find it hard to build software to interact with their users. This is why services like Shopify, Zendesk, Zapier and Squarespace exist. These companies allow people without technical expertise to take their businesses online with little to no programming knowledge.
Chatbots like the one you make with Tars can help smaller businesses in similar ways. One such way is by providing a simple way to create a frontend for website or form that users find familiar because of the universality of chat around the world (everyone uses a chat app daily). When we wrote about this, it was simply a working theory that we wanted people to trust. This past week though, we reached out to real businesses using Tars and we were pleasantly surprised to find StyleDiem actually using Tars for FaaS.
The Company
StyleDiem is a US based sneaker customisation company. You can send them your sneakers(or pay them to buy a pair for you) and they will hand paint a design that you want onto the sneakers. Some people get names painted on, others the colours of their favourite sports teams.
The Problem
At the core of this business is the process of making requests. People who want a custom pair of sneakers need a way to tell StyleDiem what they want painted on which pair of sneakers, and equally StyleDiem needs a way to receive these requests.
The conventional way of doing this is through a form. And that is exactly what StyleDiem did for the first couple of months after starting off their business. Michael Marshall, the founder and CEO built a form that met his requirements and he used a service called Mixpanel to monitor user behaviour (e.g. where they dropped off, hesitated etc.). The solution was workable but there was a significant issue they faced. Michael by his own admission "is not a designer," so the form was not the most pleasurable to navigate.
Switching to Tars
This is where Tars came into picture. In around 2 months, Michael shifted StyleDiem's main request form to a Tars bot and has been using the bot ever since. The bot lives behind the main CTA on their page and collects all the necessary information that StyleDiem requires to complete a job as any form should.
When a submission is complete, an email notification is sent and people on the StyleDiem team have the information at hand to follow up by email.
The value that StyleDiem gets out of using the chatbot is tangible.
Michael did not have to invest any time designing the front end himself. He simply recreated the form as a messaging flow in the Tars builder and put the link behind his CTA button.
Now, this is a value that is offered by any form provider like Google Forms. So what additional value did Tars offer?
Simplicity and Usability.
StyleDiem caters to a wide range of clients ranging from parents buying birthday gifts for their children to companies buying corporate gifts. A chat interface cuts through this variety by providing an interface that is familiar to all of these demographics. When a customer lands on a chatbot, they do not need to reorient themselves and figure out what to do. They know right away from their daily use of messaging in some form, how to interact with the bot.
There are so many things that can go wrong when building your site and you want to nail everything. With Tars chatbot, my users can't get confused in any way since it's like texting with someone. — Michael, founder and CEO of Stylediem
The Results
This simplicity and usability of the bot has in turn increased lead conversion rates by 25% compared to when Michael used a self-designed custom form.
StyleDiem gets about 40–50 requests via the bot everyday which is significantly higher and better than how they were doing it in the past with a custom form. Since these requests eventually convert into sneaker orders, Tars chatbot has had a direct impact on the revenue generated for StyleDiem.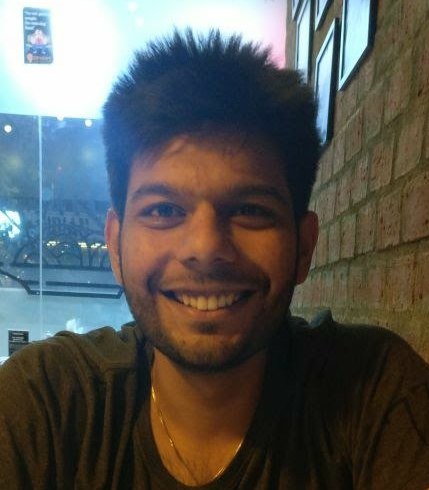 Ish is the co-founder at Tars. His day-to-day activities primarily involve making sure that the Tars tech team doesn't burn the office to the ground. In the process, Ish has become the world champion at using a fire extinguisher and intends to participate in the World Fire Extinguisher championship next year.