Another week passes by and you guys create more amazing bots. Here are four more bots that display the best bot building practices :
Bro4U
Bro4U helps its users find the home services from a list of highly curated providers. Their no nonsense bot is a simple, but effective example of how to make a reservation making bot. When using this bot, think about how it compares to a web form that you would have otherwise had to fill out. The simplicity of this bot exemplifies why chat as a medium is more engaging than forms.
Strategic Design Hub
Strategic Design Hub offers users a platform where they can engage in a discussion about strategic design and the role of creativity in business. Incidentally enough, this creativity shines through in their bot. The use of rich content like videos, gifs and emoji as well as the ability for users to control the tone of the response adds personality to the bot and transforms a simple conversation into an experience. This is key to note when building your own bots.
The messaging copy of the bot goes a long way in getting users to complete conversations.
Further still, we love the way this bot guides the user to their destination rather than telling them in the first go. Where conciseness is necessary for bots like the Bro4U bot where the user wants to book a reservation as quickly as possible, we highly recommend guiding a user to where you want them when making a bot that explains your company.
Hamad Airport Bot
Last week I had time on my hands and nothing to fill it with. The logical next step was to make a bot. Next month I am flying through Qatar's Hamad International Airport. Sadly however, their app does not fit or run well on my shitty ZTE that AT&T gave me for free. As such, I built a bot that I can use to find out more about the airport when I land. A few things I picked up when making the bot.
It is always good to funnel users to options that are pertinent to them. In this bot, I first ask users what they are doing at the airport and then give them options based on their response. I figure that there is no sense in showing a person who is transiting at the airport the option for parking right?
CareOnGo
CareOnGo helps patients in India source their prescription medication. Their bot makes effective use of the upload file input UI feature that Tars has. This is a rarely used input in our UI but it is nonetheless a powerful way to integrate your bot with the physical resources that your customers are already using. If you need anything from ID to proof to a Prisma selfie to provide users a service, be sure to use this input UI to make your customer's life that much easier.
Like this roundup and my thoughts here? Click the applause below. It lets others see the story and helps me in reaching out to a lot more people 🙂
We are a bunch of nice people working to create something really cool and valuable for our customers. Interested in working with us? Drop me a line at ish[at]hellotars.com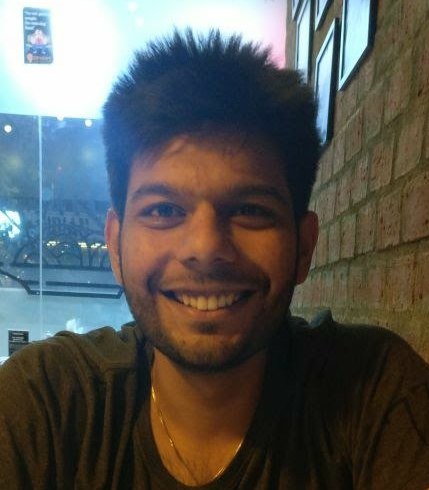 Ish is the co-founder at Tars. His day-to-day activities primarily involve making sure that the Tars tech team doesn't burn the office to the ground. In the process, Ish has become the world champion at using a fire extinguisher and intends to participate in the World Fire Extinguisher championship next year.