Bots for Customer Support Automation, eBook Opt-in and Product Explanation
A long time ago in a galaxy far far away, a startup named TARS used to make roundups of the coolest bots they tried every week. That roundup has returned.
Here are the best bots we loved chatting with this week.
BEN
Direct link : https://dojmt.gov/bot-mvd-ben.html
The Montana Department of Justice decided recently that it was time for them to make interacting with the government, a more engaging process. Their approach? Bots of course.
Check out BEN (Bot Enhanced Navigation), their virtual assistant who points you to the right resources on their site and answers your questions to the best of his abilities. This bot has a lot going for it. It has a great onboarding process in which BEN explains how users can interact with him; BEN makes use of message delays to allow the user to complete reading already sent messages. And perhaps most interesting, BEN shows how you can string together several bots to make a network of helpful bots. In BEN's main menu, many of the links leading out of the bot land the user on other bots that can help them with their queries.
BEN is a great example of how mundane tasks like going to the DMV/RTO (or MVD as they call it in Montana) can be made engaging through a bot.
99Signals
Direct link : https://99signalsbot.hellotars.com/conv/ByAhPN
99Signals is a marketing blog that informs you with insightful analysis and irresistible deals on marketing tools. Their bot serves dual purposes of site navigation as well as an opt in form for their ebook. Like with BEN, 99Signals does a lot right in their bot.
First, we like their use of gifs in the bot. The gifs are funny and make the conversation feel more human. We have found in our experience of making bots as well, that gifs serve as a useful way of impressing users. Second, we like that they use the bot in a curatorial role. That is, rather than trying to recreate their whole website within a bot, their bot curates just two articles in each topic which the user might like. We have written extensively in the past about how a conversational interface is ideal for curation. Since user selection can only happen in a limited part of the screen in a chat interface, no one is going to want to scroll through all the blog posts available on the site through a blog. But if a bot can take away the effort of scrolling through a page to find the article that appeals to the user, the bot adds real value to the user experience.
FloraGora
Direct link : https://www.floragora.kiwi/Cosmos-welcomes-you/
FloraGora is a meeting point and a marketplace for people with a green thumb. You can swap seeds and plants; ask and answer plant related questions; share images of flowers and other plants.
The two things that we thoroughly appreciate about their bot is the aesthetic design as well as the personable flow. We like that they have used emoji and a colour scheme to make the bot fit in with their company brand colours. The use of a flower sticker whose emotions change depending on the flow taken as a persona for the bot adds to this.
We also think that the conversation flow of this bot takes a friendly tone that invites the user to continue in the flow thus increasing conversion. We highly recommend that you try this bot out as it is a unique example of what sorts of things you can do with a bot. It's hard to place the bot into one particular category, but I can attest to the bot's effectiveness because, I felt like getting into gardening myself after using it 😛
Check out more chatbot roundups below :
https://blog.hellotars.com/chatbot-roundups-8-bots-with-good-design-great-hooks-and-amazing-messaging-copy-cb4f4cae59f9
https://blog.hellotars.com/chatbot-roundups-8-bots-with-good-design-great-hooks-and-amazing-messaging-copy-cb4f4cae59f9
https://blog.hellotars.com/chatbot-roundups-8-bots-with-good-design-great-hooks-and-amazing-messaging-copy-cb4f4cae59f9
Like this roundup and my thoughts here? Click the applause below. It lets others see the story and helps me in reaching out to a lot more people 🙂
We are a bunch of nice people working to create something really cool and valuable for our customers. Interested in working with us? Drop me a line at ish[at]hellotars.com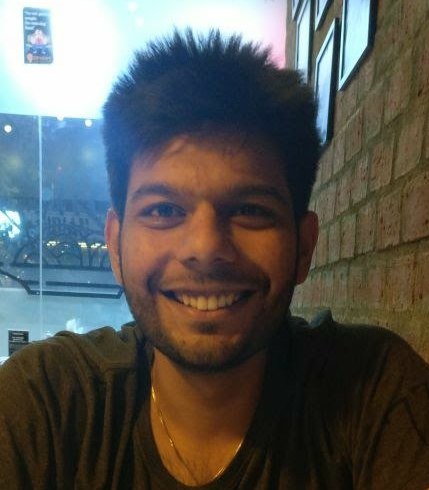 Ish is the co-founder at Tars. His day-to-day activities primarily involve making sure that the Tars tech team doesn't burn the office to the ground. In the process, Ish has become the world champion at using a fire extinguisher and intends to participate in the World Fire Extinguisher championship next year.