In recent times, citizens have increasingly expected convenient and efficient interactions with government agencies. With the advancements in technology and the availability of online resources, citizens now desire quick and seamless access to government services.
However, for many citizens, dealing with County Clerk's Office can be a daunting and overwhelming experience. They often face numerous challenges that make the process difficult and frustrating.
One of the most common challenges that citizens encounter is the lengthy wait times. In some cases, citizens may have to wait for hours before they can speak to a clerk or complete their transaction. This can be particularly frustrating, especially for those who have taken time off work or have other pressing engagements.
Another challenge is the complicated procedures involved in obtaining various services, such as registering to vote, obtaining a marriage license, or accessing public records. Citizens often find it challenging to navigate the complex processes, which may involve multiple forms, fees, and documentation requirements.
In the popular TV show "The West Wing", character Josh Lyman experienced firsthand the frustrations of obtaining a copy of his birth certificate, highlighting the very real pain points that many citizens face when dealing with their local County Clerk's Office.
The County Clerk's Office, on the other hand, faces a different set of challenges when it comes to providing support to their citizens. Limited availability, budget constraints, and outdated technology can make it difficult for staff to provide timely assistance, resulting in a less-than-ideal citizen support experience.
Here's where Tars Chatbot comes into picture!
So what is a Chatbot, you ask? Simply put, it's an AI-powered customer experience system that can provide citizens with a more streamlined and efficient experience when interacting with a government agency. With the Chatbot accessible via the County Clerk's Office website, citizens can get answers to frequently asked questions, receive guidance through complex processes, and receive real-time assistance.
Here are some specific use-cases where a Tars Chatbot can help the County Clerk's Office:
✅ Voter registration: A Chatbot can help citizens register to vote by providing a user-friendly platform to complete the registration process online.
✅ Record requests: Citizens often need to request public records from County Clerk's offices. A Chatbot can help streamline this process by offering an online platform for citizens to submit their record requests 24×7. It can also guide them through the process, provide updates on the status of their request, and notify them when their records are available for pickup or delivery.
✅ Marriage licenses: A Chatbot can help couples apply for marriage licenses online, streamlining the process and reducing wait times.
✅ Real estate transactions: Real estate transactions often require multiple documents and approvals from the county clerk's office. A Chatbot can help citizens navigate this process by providing information on the required documentation, deadlines, and fees.
✅ Business registrations: Starting a new business requires multiple registrations and approvals from various government agencies, including the county clerk's office. A Chatbot can help streamline this process by guiding entrepreneurs through the registration process, and notifying them when their registrations have been approved.
But the benefits of Tars Chatbot don't stop there.
By reducing the workload on staff, it can lead to cost savings for the department. And with the Chatbot available 24×7, citizens no longer have to worry about limited office hours or wait times on the phone or in-person.
Here are some Tars Chatbot features that can be useful for a County Clerk's Office:
☎️ 24×7 availability: A Chatbot is available 24×7 unlike the department's citizen support reps, allowing citizens to engage with the County Clerk's Office outside of regular business hours.
⚙️ Google Map integration: Tars Chatbot can integrate with Google Maps, allowing citizens to locate County Clerk's Offices and other government facilities. This can help citizens find the nearest office and reduce travel time.
👩‍💻 Live chat handover: If a citizen requires more complex assistance or has a specific question, Tars Chatbot can seamlessly hand over the conversation to a live chat agent.
👨‍💻 Multi-language support: Tars Chatbot can support multiple languages, allowing citizens who speak languages other than English to engage with the department.
In short, a Chatbot is a game-changing solution for County Clerk's offices seeking to streamline their citizen engagement and improve the quality of service delivery. From automating routine tasks to providing real-time support, it can save County Clerk's offices time and resources while enhancing the citizen experience.
With the introduction of Tars Prime, a brand new product from Tars powered by ChatGPT, government agencies can now create Chatbots in just 1 click!
Don't believe it? Check out this video for more info👇
As the public sector continues to navigate the challenges of digital transformation, Chatbots are poised to play a pivotal role in revolutionizing citizen experience for the better.
What do you think?
For more information on how Tars Chatbot can help the County Clerk's Office, visit 👉 https://hellotars.com/solutions/departments/county-clerk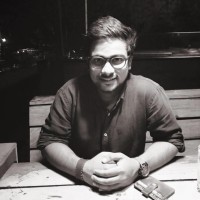 Abhilash loves writing, traveling, and having great food. He's an extrovert who loves to tell stories. At Tars, he takes care of growth marketing i.e. analyze market trends, craft campaign marketing strategies, and distribute content to the right audience.