One of the primary responsibilities of government agencies is to deliver good customer service to their citizens. Whether a citizen is paying their utility bills, filing their taxes, or claiming benefits, they expect the process to be fast and painless.
To achieve this, many government agencies create mobile apps that ostensibly provide all of the necessary information and tools a citizen needs to get tasks done. Of course, in reality, most of these apps are clunky, hard to navigate, and quite frankly add more stress than they alleviate.
One potential solution to this problem is the conversational app. Conversational apps transform government processes into automated conversations. They deliver an experience that is familiar, frictionless, and mobile optimized. Most importantly, they are versatile and can be implemented throughout an organization for a variety of different processes. In this article, we will discuss how you can use conversational apps to automate processes and deliver a better citizen experience.
The Issues With Traditional Apps
Every single mobile app is competing for a limited pool of attention. This means that if a government agency builds an app it is competing with the likes of tech giants Facebook and Google.
With these constraints in mind, government agencies need to ask themselves whether their app does enough to justify its place on the citizen's phone.
While it may seem like a bleak prospect competing with Google and Facebook, there are cases where such a justification can be made. When your mobile app has the following attributes, it can potentially compete:
Delivers frequent value – Citizens are rarely going to uninstall an app that they use on a frequent basis (daily, weekly monthly), because there is friction associated with reinstalling apps.
Provides a great experience – Apart from delivering value, there is also the potential to compete when a user has a great experience using the mobile app. Even if you aren't providing the necessary value, people will cut you slack if you can make the experience of getting even a little bit of value out of an app pleasant.
Controls your audience's attention – In the public sector, this is possible as there is no competition. Governments firms provide services that no one else does, which entails undivided attention from the citizens who are using the app.
The issue that public sector organizations face is that they find it hard to perform on all of these criteria. For a public sector organization, it can be hard to bring frequent value for most of the services they provide as the transactions are infrequent, sometimes once a year.
Thus, there are a lot of things to think about when deploying a mobile app. Most of the time, however, competing is not possible. Similarly, providing a good user experience is also difficult because most organizations lack the teams of engineers and designers required to do so.
To make matters worse, all mobile apps (whether they're made by a government agency or if it's Facebook or Google) suffer from the installation problem. That is, users need to download the app to use it. Not only is this yet another step in the user journey (which adds friction), it is also possible (likely even) that the citizen's phone has no space for the app meaning that they have to delete apps to install new ones.
Realistically, it is unlikely that someone will delete an existing app to download a government app that they will only use once a year.
Conversational Apps To The Rescue
Conversational Apps are a potential solution.
Distinct from a mobile app, a conversational app is an automated messaging platform built within the website or messaging app (e.g. WhatsApp). Since they are already integrated into existing interaction channels, citizens do not have to download or install anything from their end to use a conversational app. It is readily accessible on the website or through WhatsApp.
This addresses the issues of limited storage space and circumvents the need to provide frequent value to citizens.
Aside from being accessible on any device, conversational apps also provide a good user experience. The rely on a familiar interface that people are accustomed to using because of apps like WhatsApp, iMessage and Messenger; They are easy to use on mobile devices because texting is an inherently mobile-first means of interaction; And they are engaging because they reframe the citizen experience as a back-and-forth dynamic interaction where traditional apps tend to be one way information dumps.
These qualities make conversational apps a better option to deliver government services digitally.
Tactics in Deploying Conversational Apps
Now that we have a clear idea of what makes conversational apps distinct from mobile apps, we can explore the ways agencies can use conversational apps for public sector automation.
From our experience working with government agencies on conversational apps, we've identified three key outcomes that agencies can achieve through conversational apps and associated use cases with those outcome areas. You can get users to engage more, drive conversions, and use it as a support channel. Discover further how conversational apps can do these.
1. User-Engagement Through Calculators and Quizzes
In 2018, the Montana Motor Vehicles Division (MVD) were implementing the Real ID license system and were finding it difficult to convince citizens to make the switch from their old licenses to the new federally compliant Real ID licenses.
To get a Real ID license citizens would have to go through the trouble of learning what the new license was, calculating the fees associated with it (which were unique to the circumstances of each citizen), identifying the necessary documents to apply and then actually applying.
This was a multi-step, high friction process that required a large scale marketing effort which governments are often ill-prepared to implement.
The way most agencies would deal with such a roll out is to put out text heavy pages explaining the benefits of the new licenses, confusing lists of eligibility criteria, equally confusing document checklists and of course notoriously bad fee calculation tables that often live on mobile un-optimized PDFs.
The end result was mass adoption of the new licenses and hundreds of thousand of dollars in fee revenue for the government.
2. Interactions That Drive Conversions
The City of Tyler, Texas has a fairly standard government website. They've effectively translated every department in their government into an online resource that citizens can access to find information and complete tasks.
While such websites are comprehensive, they can often be hard to navigate. Most citizens go to a government website to complete a single task, yet they have to trawl through the dozens of other potential services that a government offers to find the one that they need. Often this results in citizens leaving the website frustrated and calling a helpline to vent to an unsuspecting agent on the other end. This problem can be thought of as a conversion rate problem as citizens are unable to achieve a target result going through the website (i.e. the website fails to convert them).
Conversion rate problems especially come to a head in times of crisis when citizens need to find specific services quickly and when human resources might be compromised. For example, in the recent cold snap, the City of Tyler needed to get citizens the exact resources they needed to deal with the crisis.
Rather than expecting citizens to trawl through their website, to find these resources, they leveraged the conversational app on their page to direct people to the resources. Since the app presented information only a few message bubbles at a time, it was easier for citizens to consume information and find the resources that they needed than if they were going through the regular website navigation flow.
Tyler Texas, for example, has a conversational app that leads citizens to the service that they need.
3. Implementing Multi-Channel Automated Support
A joint endeavour between several Indiana government agencies, Indiana INBiz is a one-stop online portal that lets entrepreneurs communicate with the various departments of the state government involved in business formation. From tax registration to trademark filing to any of the dozens of other processes that go into running a business, INBiz has Indianans covered.
As with most government initiatives INBiz is a customer service-intensive operation. Starting a business can be complex and citizens invariably have questions along the way. Unfortunately fielding these questions can be difficult. Call centers are incapable of scaling, especially in times of crisis or even during peak hours and the number of queries they receive invariably outstrip agent capacity. Similarly, if citizens have questions after work hours there's no recourse.
To address these problems INBiz built a conversational app that walks citizens through common queries that they have while starting a business. The app utilizes basic keyword matching to understand user intent and then uses the results of that match to pull up the appropriate information.
Conclusion
A conversational app eliminates the many hurdles in providing a better service, making government agencies more efficient. The above examples show how this occurs on the ground but even they only scratch the surface of what's possible with conversational apps in the public sector.
If you'd like to learn more about how you can use conversational apps in your government agency, book a demo with us today.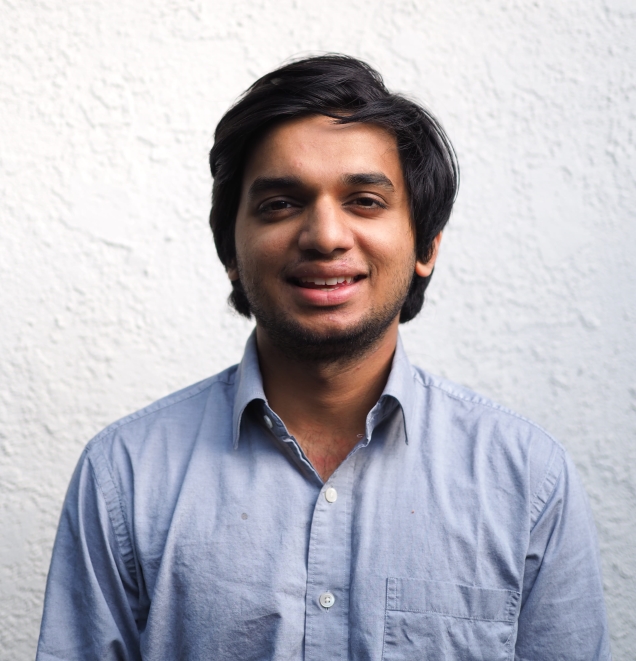 Arnav is the Director of Content Marketing at Tars. He spends most days building bots, writing about conversational design and scrolling through Giphy's trending section looking for the gifs that go into the Tars Newsletter.