With an annual revenue of $715 million and almost $150 million worth of assets under their management, Bajaj Finance is one of India's leading Non-Banking Financial Institutions. They provide millions of customers with a variety of different financial products ranging from Machinery Loans for SMEs to a free e-wallet app for everyday consumers. Over the last two years, 20+ teams at Bajaj Finance have been using conversational landing pages to optimize their marketing campaigns, streamline their workflows and drive more sales.


One team in particular, which has seen a considerable amount of success has been Bajaj Finance Credit Card team.

Using Tars conversational landing pages (chatbots), Bajaj Finance's Credit Card team has been able to supercharge their efficiency and today Bajaj Finance uses Chatbots to generate 25% of their new Credit Card Customers.

Here's the full story.

How Credit Card sales work at Bajaj Finance
When a prospect receives a credit card in the mail, they often don't realize the level of thought and effort that has gone into selling them that card. Behind the scenes of most modern Credit Card operations is a well-oiled machine of sales, marketing, support and IT teams working in conjunction with each other to convert tens of thousands prospects from having zero-awareness about the product into paying customers as quickly as possible.

On the marketing side alone, companies often hire multiple teams of strategists to target hyper-segmented slivers of the market to ensure maximum efficiency across the board.

At Bajaj Finance, one of these niche teams is focused on selling credit cards to existing Bajaj Finance customers. This team's primary focus is taking prospects from zero product awareness to purchase through a complex multi-step marketing process detailed below:

Pre-qualification– Before making the first contact with prospects, the team runs the list of potential customers through a rigorous list of eligibility criteria to narrow down the pool. These criteria include factors like risk levels and regional identifiers to name a few.
Outreach- Once the pre-qualification process is complete, the team leverages a multi-faceted marketing effort to capture preliminary interest (i.e. leads) for the product.
Qualification- If a lead expresses interest, they are handed off to the tele-calling team who conducts further qualification via phone call.
Document pickup- Once qualification is complete, on-the-ground Bajaj Finance field workers meet each qualified prospect in-person to collect necessary documents to complete the credit card application.
Card Issuance- At this point, Bajaj Finance hands the lead over to their partner financial institution, RBL bank, where the actual card issuance occurs.
To ensure that they reach the maximum number of prospects, Bajaj Finance leverages a multi-faceted approach in the outreach stage of the marketing process. They engage potential customers through a variety of channels including email, SMS, search, social media, and even web push notifications.

For the email and SMS channels, in particular, the team used three lead generation methods to capture leads:

Text message- Where prospects are asked to respond to a promotional text with a predefined string (like YES) to express interest.
Phone call- Similar to text message but instead of sending an SMS, the promotional message/email asks prospects to drop a missed call to a given number.
Landing Page+form- Where prospects are sent a link to a landing page containing more promotional information and a basic web form to capture intent.
Each of these methods worked but they were all united by a fundamental flaw that inhibited Bajaj Finance's marketing efforts.
They all required technical implementation.

The Problem being solved…
Technically complex lead capture methods are great because companies can engage in minute customization when they control the code base. But equally, such solutions are time-consuming from a marketing standpoint.
Most marketers are not adept coders and generally depend on a developer team to set-up and maintain their campaigns. This means that if they ever require a messaging change in any of their lead capture processes, they need to contact their dev team to implement that change. For small teams, this is not an issue, because it is often the case that the developer in question sits a few seats down from the marketing team. In an enterprise context, however, the picture is completely different.
Companies often maintain separate marketing and tech teams as a way to maintain organizational efficiency. An unintended side effect is that such a team structure is that the IT teams can often find themselves spread thin.
In Bajaj Finance's case, the IT team simultaneously helps dozens of teams each selling wildly different products with completely different requirements. As a result, response time to an individual request by the Credit Card team can often take time to materialize. Add the surprising difficulty of expressing a technical issue in a succinct email and even the smallest change request can morph into a slow and long email chain.
The end result is an inefficient marketing operation that cannot adapt quickly enough to user signals and doesn't perform up to potential.

Conversational Landing Pages as the Solution

Bajaj Finance's Credit Card team, worked with the Tars Chatbot Builder to create an array of conversational landing pages(chatbots) that are distributed through their various marketing channels.

The Tars chatbot builder's easy-to-use, no-code workflow allows the Credit Card team's strategists to respond to the ever-changing requirements of their end customers in real-time without dependence on the technical expertise of external teams. They have been almost completely liberated from the plague of time-consuming email chains that hampered their efficiency in the past.

Vaishali Tyagi, who handles digital outreach on the Credit Card team reveals that the effects of this newfound productivity have been immense and tangible:

"We absolutely love the Tars builder. It has given us immense value and made our lives significantly easier. We are able to respond to signals from our prospects much quicker and are able to provide far more personalized experience that yields better results."

Vaishali's observations are best captured by the transformation of their landing page workflows. In the past, the team had the pre-qualification data to segment prospects into niches, but they could not possibly create hundreds of personalized landing pages to target each niche, because their IT team simply did not have the bandwidth to do so. As a result, they had to settle for a handful of one-size-fits-all, information-rich landing pages which left prospects unengaged and yielded abysmal conversion rates. With the Tars builder however, the picture is completely different.
Using the powerful in-built analytics and reporting engine, the team is able to track conversations as they are completed in real-time, and identify trends in the way prospects are interacting with and responding to their messaging.
The insights collected through this constant monitoring are then used to inform changes in the conversational flow that can be deployed to millions of prospects instantly through the no-code builder. The end result is that in place of the impersonal static landing pages that were being used before, prospects today are greeted by an intricate and ever-adapting conversational experience that identifies what sort of messaging is most appropriate for their individual circumstances thus ensuring the maximum likelihood of conversion. In fact, the strategy has been so effective, that some of Bajaj Finance's customers have even taken to social media to praise their adoption of the technology:

Further still, the positive outcomes of the shift to conversational landing pages are not just qualitative. The numbers back up their effectiveness. Since their implementation, conversational landing pages have grown into a key lead generation channel for the company accounting for 25% of all new Credit Cards sales.

Conclusion

The Bajaj Finance Credit Card team's use of conversational landing pages team shows how the technology can be used to qualify and capture leads at scale. At a deeper level, however, their deployment is a good example of how the simplicity of conversational technology can be used to fix the inefficiencies of traditional lead capture methods. Highly technical implementation and information-overload are features of phone-based lead capture and traditional landing pages that are not unique to Bajaj's marketing operations. Businesses around the world settle for abysmal conversion rates because of these seemingly insurmountable hurdles. As marketing becomes increasingly digital and increasingly more competitive conversational landing pages will serve as a key differentiator that separates successful marketers from the unsuccessful. Put simply, the future of lead generation is conversational.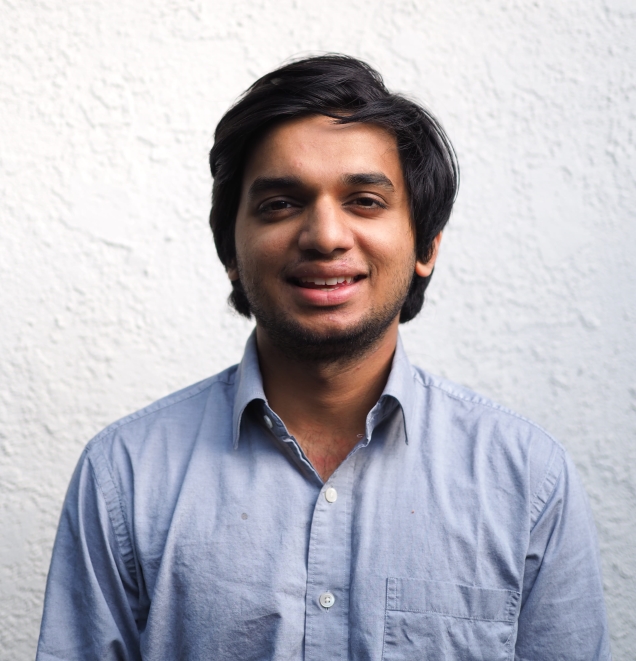 Arnav is the Director of Content Marketing at Tars. He spends most days building bots, writing about conversational design and scrolling through Giphy's trending section looking for the gifs that go into the Tars Newsletter.