Fast Cash Strips is a US-based business which buys excess glucose testing strips from diabetes patients. The company used a chatbot to double their conversion rate. Here's how they did it.
How does FCS work?
Visitors to the FCS webpage can appraise their extra testing strips on the site, ship them and get paid immediately. Before using a chatbot, the website that FCS used for this interaction was traditional. Visitors could hit the Get Quote button to appraise their strips and access FAQs, blogposts etc. to clear any doubts.
The Conversion Rate Problem
The niche nature of the glucose reselling business means that customers, are often weary of completing transactions without complete information. On a traditional website, an FAQ page would solve this problem.
FAQ pages suck.
Apart from the fact that FAQ pages are boring, they increase the number of steps it takes for a user to convert. Users would have find the FAQ button, click on it, wait for it to load, identify the correct question on the dense, information-laden page and then finally read the correct piece of text in the hopes that it satisfactorily answers their question. Then, they would have to go through the same waiting and searching period to find the quote page. In the modern era, where instant gratification is only a tap away, this process is far too time-consuming. The vast majority of users leave the site before completing a transaction.
The Tars Effect
Recognising this issue, Mark Idzik, who is in charge of the company's marketing built a Tars chatbot. The bot could navigate visitors to the "Get a Quote" page and if required answer their questions before doing so.
In the process, Mark converted a traditional website interaction into a conversation. This had a significant effect on the way users approached their interactions with FCS. Using Google Analytics, Mark was able to compare the behaviour of users that landed on the quotation page through the conventional button and users who landed through the bot.
Mark found that those who interacted with the bot were twice as likely to complete the quotation process as those who did not (14% vs 7%).
This change in behavior is understandable. When users are confronted with a traditional web page, there is little to no cost associated with closing page. It is simply another of the hundreds of chrome tabs that they close or ignore over the course of a day. Once they have interacted over a chat however, there is a sense of investment created in the user's mind. The interaction is no longer static and impersonal, but one that is more human and has real value.
Closing the web page is no longer just closing a web page, but rather ending a conversation.
The Upshot
Traditional web design has become a hassle for users and businesses alike. Unless you hire a team of top-notch UI/UX designers, your website design is cutting into your conversion rate. Conversations are a solution to this problem. When you take an interaction that a website would otherwise handle, and put it behind a chatbot – the picture changes completely. Visitors feel a sense of investment in completing interactions, thus driving up the conversion rates.
The key takeaway from FCS' experience is that if you want to make your conversion rates higher, conversation is king.
If you are interested in seeing a 2x jump in your conversion rate, reach out to us over here and get a free consultation with one of our bot experts today.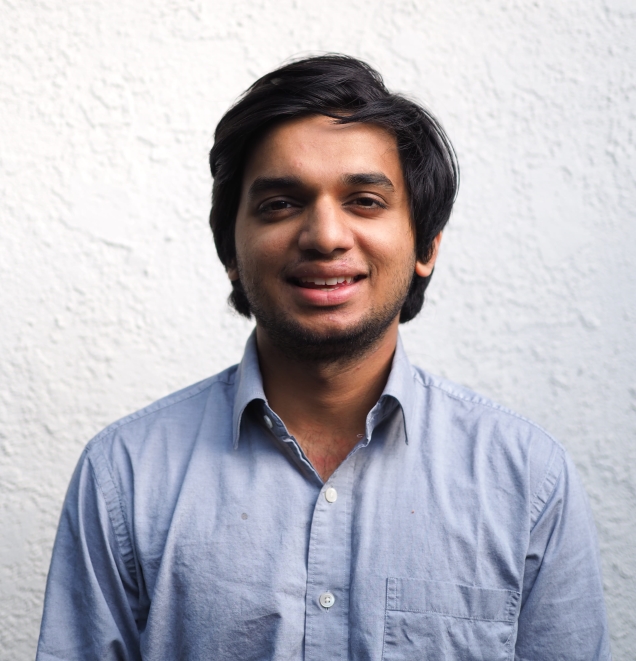 Arnav is the Director of Content Marketing at Tars. He spends most days building bots, writing about conversational design and scrolling through Giphy's trending section looking for the gifs that go into the Tars Newsletter.