NOTE: The client in this case study wished for their name to be kept anonymous so we have used a stand-in name (Coffee Creators) in its place
Imagine you have a warehouse filled with the highest-end coffee machines in the world, and you have to sell them quickly and cheaply.
How would you go about doing it?
With a combination of Google Ads and chatbots, it turns out!
GenYMedium used TARS conversational landing pages to create a marketing and sales funnel, for their client, Coffee Creators, that generates hundreds of cheap, high-quality leads every month through Google Ads.
Here's their story👇
About Coffee Creators
Coffee Creators is a B2B retailer that sells high-end coffee-making equipment to coffee shops, coworking spaces, enterprise-level office spaces, and hotels. As these customer personas indicate, the coffee machines that CC keeps in stock are not meant for the average coffee drinker.
These aren't the sort of small, cheap plastic devices that fit onto a kitchen counter. Rather, they are high-end machines that help businesses pump out gallons of coffee every single day to meet the caffeine needs of their customers, tenants, employees, and guests.
As you might imagine, if you've ever seen professional coffee making equipment before, the unit price for each is high, ranging from $2000 to $14000 dollars.
The Marketing Puzzle
CC isn't a particularly new player in their retail vertical; they've been selling coffee machines for over a decade now. But, in June of 2019, they partnered with GenYMedium (a global digital marketing agency) to embark on a radical transformation of their digital marketing practices. The mandate that CC gave GenYMedium's was a simple but comprehensive one:
Launch a paid search strategy to generate cheap, high-intent leads who could drive growth.
Initial Solution
A key component of GenYMedium's solution to this search marketing puzzle was to radically transform CC's online presence. They created a brand new landing page as well as a new website for lead capture on their campaigns. The website was targeted at desktop ad prospects and the landing page at mobile ad prospects.
After implementing these changes, however, GenYMedium found that their search campaign suffered from a key flaw that was preventing them from hitting their goals. Prospects were landing on the page in high numbers but not enough of them were completing the lead gen flow.
As a result, the cost per lead on their marketing campaigns was almost 2x of their initial target.
Chatbot as a Solution
Having used TARS on several previous accounts, GenYMedium deployed a two-pronged conversational CRO strategy to address the cost issue. First, they replaced the lead gen form on their website with a chatbot widget that lives in the bottom right of the page. Second, they redirected their mobile users towards fully revamped conversational landing pages that consisted solely of a chatbot.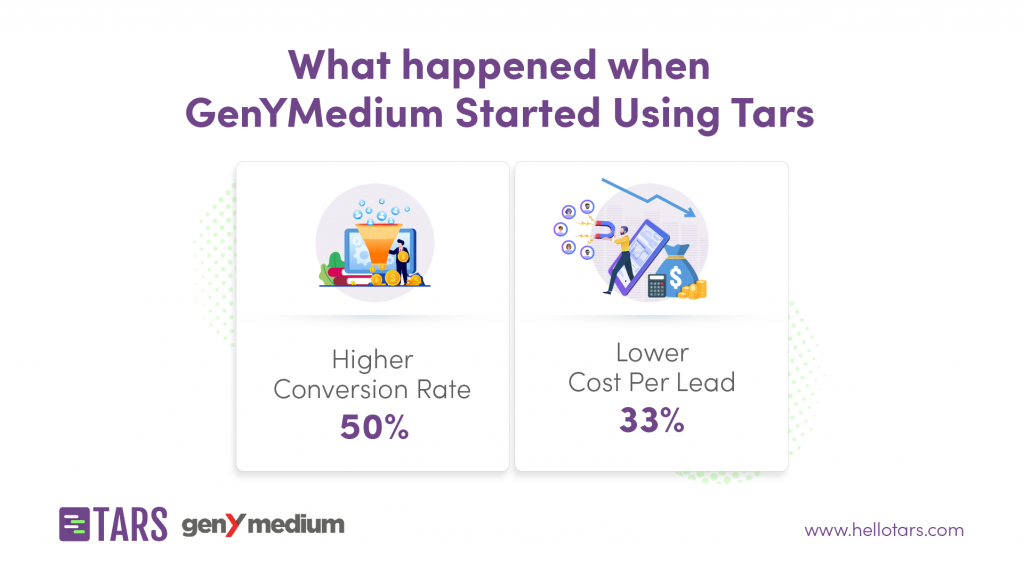 Both chatbots served the exact same purpose as their form predecessors: capturing and qualifying leads. But, they achieved this outcome in a radically different way. Instead of expecting users to read through blocks of text and fill out unengaging forms, the chatbot transformed the lead gen process into an interactive conversation, thus making the actual experience of being on CC's pages more engaging. As a result, after these changes were implemented, prospects were more likely to complete the lead generation process.
The conversion rate on the campaign increased by 40% and, more importantly, cost per lead dropped by a staggering 50%. In other words, without increasing their ad spend, GenYMedium was able to generate more business for CC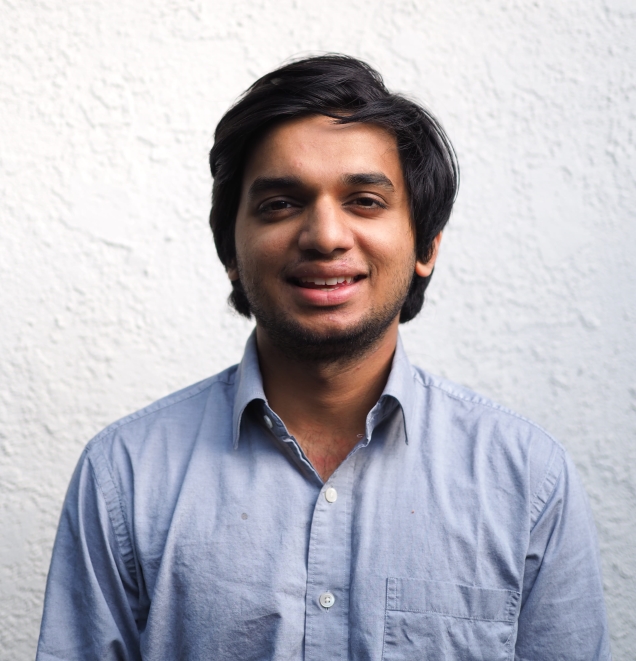 Arnav is the Director of Content Marketing at Tars. He spends most days building bots, writing about conversational design and scrolling through Giphy's trending section looking for the gifs that go into the Tars Newsletter.