Founded in 2006, HomeWarrantyReviews.com is the leading aggregator of consumer-sourced, home warranty reviews in the US. Their platform currently hosts over 50,000 authenticated reviews across 80 companies, along with pricing details, comparisons, articles and a lot more information to make the lives of homeowners easier. As if that weren't enough, they also give home buyers the opportunity to request free custom home warranty quotes instantly, over phone or through their website.
We spoke with Shashank Ramesh, HomeWarrantyReviews' Head of Content Marketing about how his team is using chatbots to improve the way their site visitors request quotes online and in process increase conversion rate by a staggering 20%.
HomeWarrantyReviews' Business Strategy
HomeWarrantyReviews' business strategy is a simple, but powerful one. They essentially function as a lead aggregator for the home warranty industry. They bring prospective home warranty buyers to their website, give them valuable information that they need to make an informed buying decision and offer them a free quote in return for their contact information.
Once the contact information and quote request have been received, HomeWarrantyReviews identifies the home warranty companies that best fit the prospect's requirements and hands the lead off to those companies in exchange for a fee.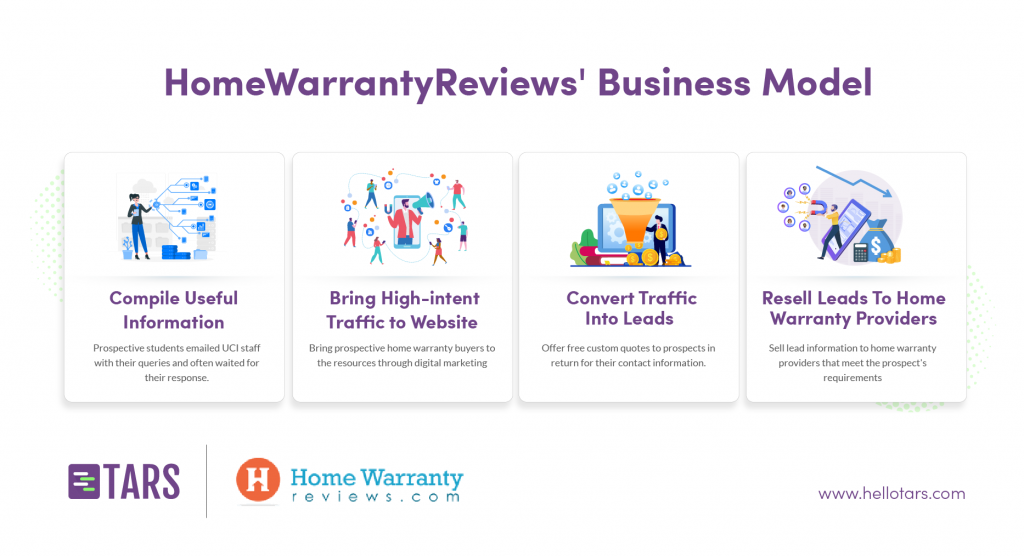 The effectiveness of this business model is wholly contingent on the HomeWarrantyReviews team's ability to bring high quality traffic to their page, and then convert a high proportion of that traffic into quote requests. Or in other words, their business model relies on their ability to run efficient, high-ROI marketing campaigns.
HomeWarrantyReviews' Marketing Strategy
Shashank informs us, that at the centre of HomeWarrantyReviews' marketing engine are three traffic channels: Google Search Ads, SEO and Retargeting campaigns to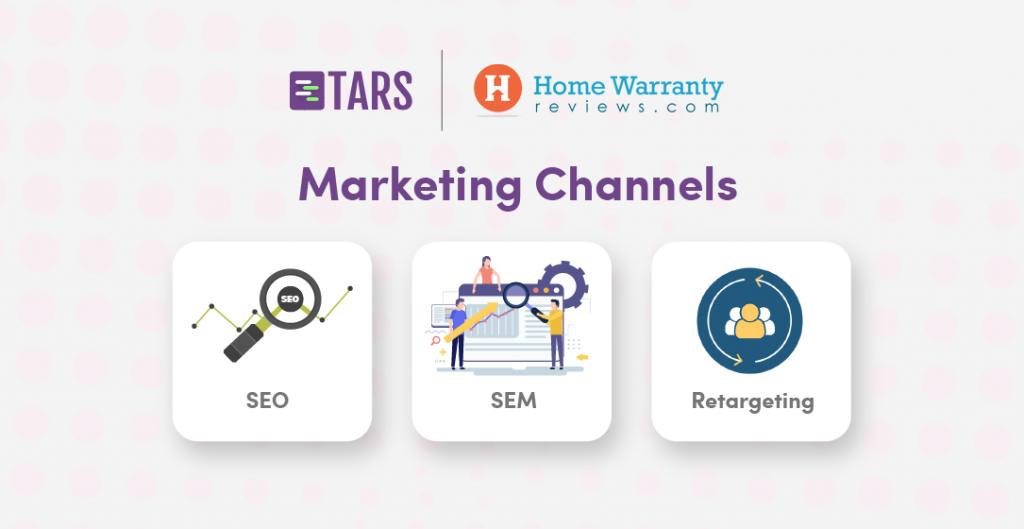 Between these three channels, his team is able to bring thousands of prospective home warranty buyers to their page every month.
From here, they need to convince (using their resources, listings etc) a relatively high number of these visitors to want a quote and then to actually follow-through and share the necessary details to request that quote. It is in this second part of the journey that Shashank's team saw room to optimize their campaign.
In the past, when site visitors wanted to request a quote, they would have to fill out a form. This approach to lead capture worked, but it was far from perfect. Forms simply aren't engaging enough to keep people on page.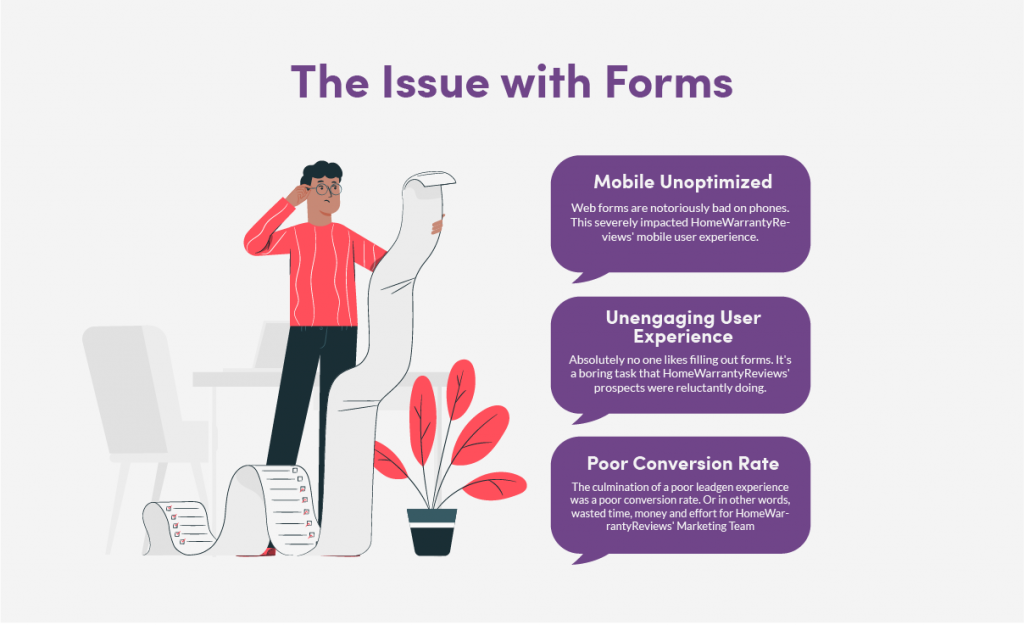 They're cumbersome, clunky and no one likes filling them out. The end result, as Shashank found out, was an abysmally low conversion rate, with the vast majority of visitors dropping before they completed the quote request process.
How HomeWarrantyReviews Uses Chatbots
To address their conversion rate problem, Shashank and his team decided to adopt a new approach to lead capture. Instead of using yet another form tool, they decided to use a Tars lead generation chatbot. After exploring several potential templates on the Tars platform, they settled on a lean, pure-play lead gen chatbot for the job.
The chatbot that they settled on captured the contact details and zip code of prospects on the page and was deployed as a widget to the HomeWarrantyReviews website, where it was easily accessible to all site visitors.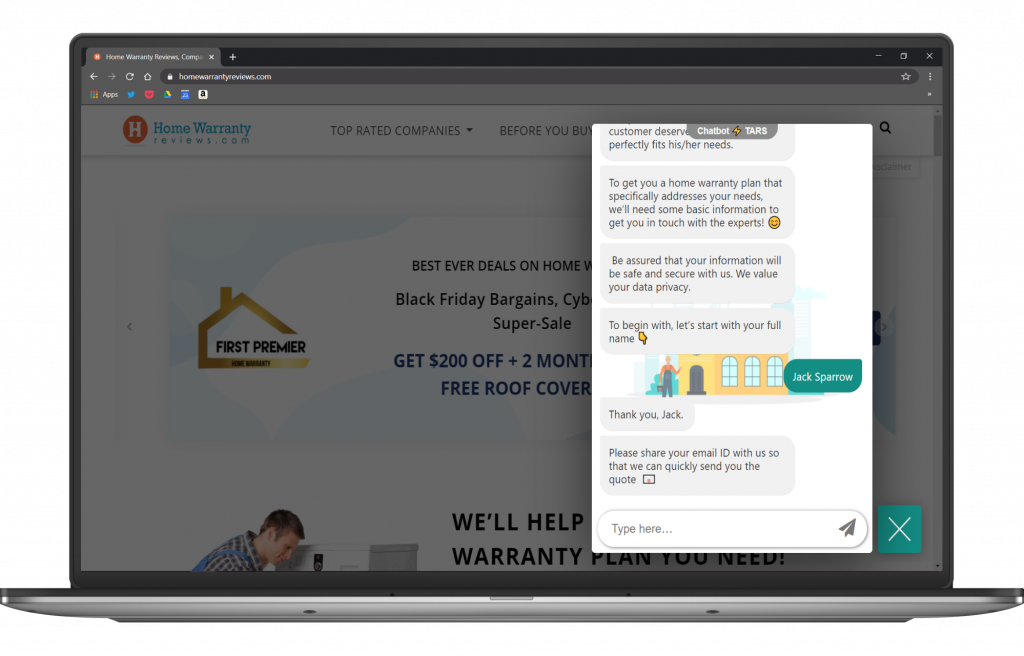 Once deployed, Shashank and his team saw almost immediate results. Without increasing the traffic that they were bringing to their page, they were able to increase the number of leads they were capturing. More specifically, their abysmal conversion rate had increased by 20%. And it really doesn't take a PhD to understand why this change occurred. Forms are bureaucratic inconveniences that we don't want to fill out, while conversations are dynamic, two-way interactions. People are more likely to share their contact information with a chatbot than a form because they prefer having conversations to filling out forms.
Conclusion
Lead capture forms have been a staple in digital marketing for the last two decades. The use of chatbots as an alternative lead capture method could signal the end of this reign, and HomeWarrantyReviews' use of the Tars platform proves this. Their use of chatbots to generate home warranty quotes is a clear indication that chat, as a means of collecting information, is far more engaging than a regular lead capture form.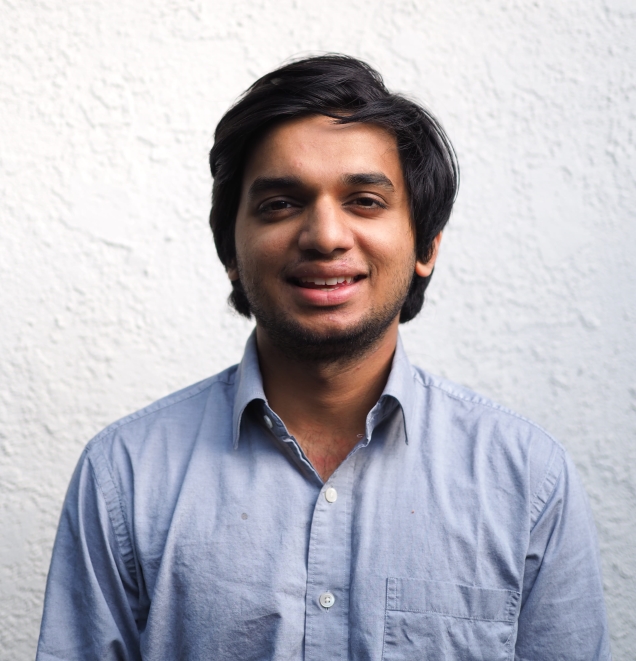 Arnav is the Director of Content Marketing at Tars. He spends most days building bots, writing about conversational design and scrolling through Giphy's trending section looking for the gifs that go into the Tars Newsletter.