Culligan is a global water treatment company headquartered at Rosemont, Illinois in the United States. Founded way back in 1921, they have over a hundred years become synonymous with water quality. Innovations in water-tech that we take for granted today — like the portable exchange (PE) water softeners and the reverse osmosis (RO) water treatment systems — were first popularized by Culligan.
Part of the broader Culligan brand, Culligan of San Antonio is a dealership of water experts serving Southwest Texas. Apart from their innovative PE & RO systems, they specialize in providing water coolers, bottled water, water filtration and softener salt delivery service to various homes and businesses in the Texan counties of Atascosa, Bexar, Frio, and Medina.
While their marketing strategies have evolved over the years, they are still best known for an iconic television ad that featured a housewife yelling: "Hey, Culligan Man!" 👇🏼

As amazing as the ad is, unfortunately in 2022, even a cult-classic ad is not enough to generate leads and retain customers.
That's where Tars came in. This is the story of how a legacy brand used multilingual chatbots to capture leads & automate their customer support ⤵️
The Trouble With Lead Generation
The first step in fixing a problem is also the most uncomfortable. It means acknowledging that one has a problem in the first place. Many legacy businesses — with their stubborn attachments to the status quo — fail at this stage itself.
But not Culligan San Antonio. They knew they had a problem.
For years, Culligan SA had relied on a free water test to attract prospective customers to their innovative products. This created a predictable sales funnel where prospects who got a free taste of Culligan's service, kept coming back for more and more. And when they did — Culligan converted them into well-paying clients.
Sounds perfect right?
But here's the catch: this marketing strategy relies on a steady stream of people continuously signing up for Culligan's free water tests in the first place. Without those leads coming in, the entire funnel breaks.
Their initial strategy for lead capture was to place a standard form on the official website of their dealership. Unsurprisingly; unengaging forms ➡️ unengaged audience ➡️ low conversions.

The Problem of Customer Support
Apart from their innovative products, Culligan SA also offered a variety of repair and maintenance services, including:
Regular tune-ups
Part replacement
Salt bridge removal
Water testing for new contaminants
Set timers and sensors
But they had no organized system to capture these service requests. This meant users directly calling the customer service number or shooting off emails.
This might have worked for a smaller business, but when you have a clientele as big as Culligan SA, you will inevitably face the following three problems:
High Turnaround Time (TAT)
Overworked Customer Support Agents.
Lack of 24×7 Customer Support Agents (especially on weekends)
Chatbots To The Rescue
Clearly, Culligan SA was facing three specific woes: low leadgen, high TAT and lack of 24×7 customer support.
To address these woes, TARS implemented a leadgen + customer support chatbot as a web widget on Culligan SA's official website.
Not only did we include multiple conversational flows to cover all their customer engagement, but we also ensured that the chatbot was multilingual, thereby incentivizing conversations in both English and Spanish.
Curious to understand how Culligan SA's chatbot worked?
Here's a short overview ⤵️
Step 1️⃣: After a prospective customer lands on https://www.culligansanantonio.com/; they are immediately greeted with our multilingual chatbot offering them a choice of two languages👇🏼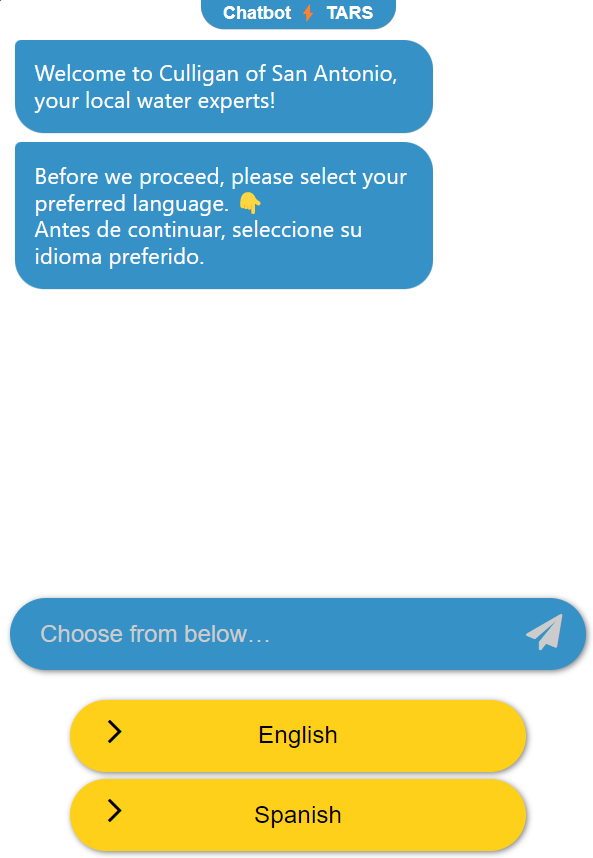 Step 2️⃣: After the choice of preferred language, the chatbot requests the user to select their nature of query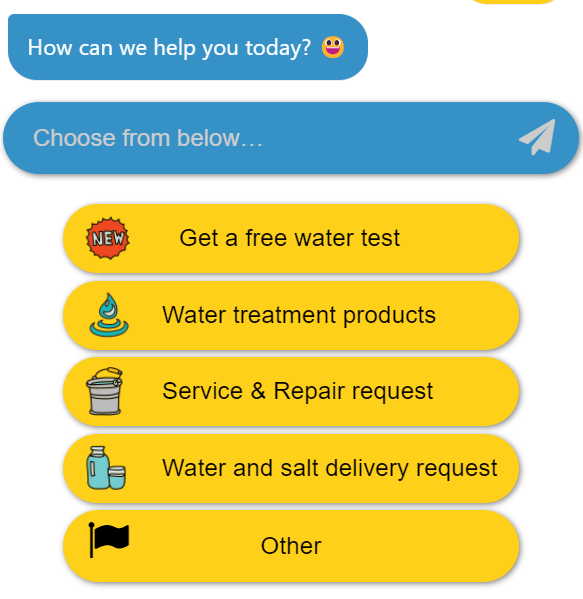 Step 3️⃣: Depending on the option that's selected, the user is presented with various options. For example, if they click on 'water treatment products', they are shown a catalogue within the chatbot itself: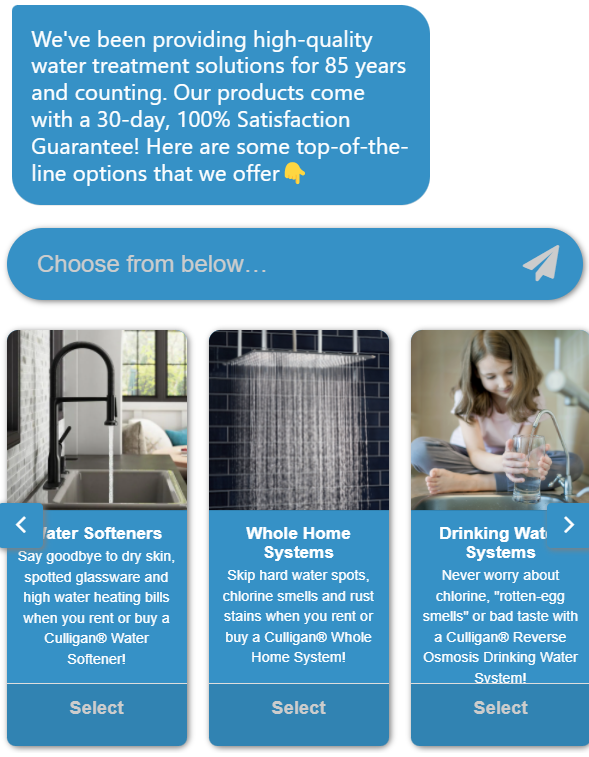 Step 4️⃣: Next, the chatbot captures the lead details like name, email, phone number etc: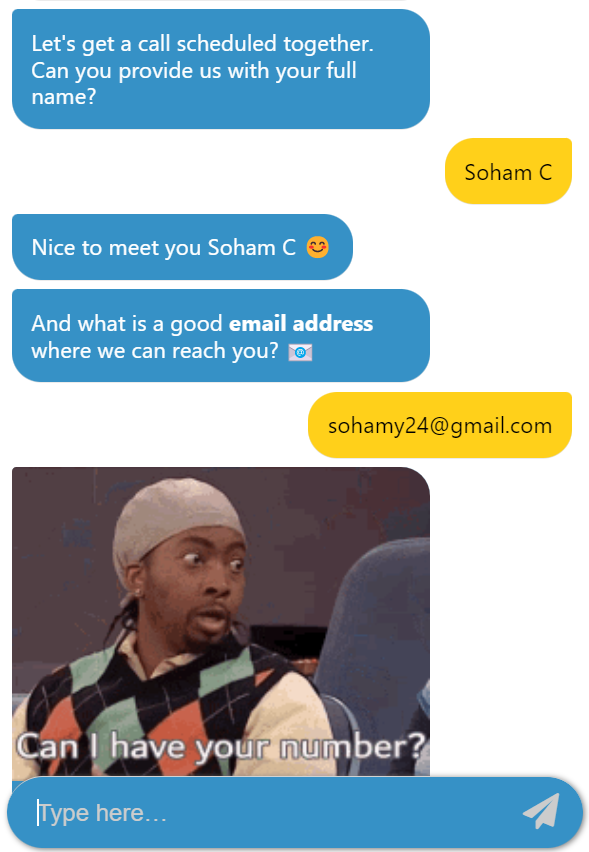 Step 5️⃣: Once the lead is captured, the chatbot automatically triggers these details into the Salesforce CRM Dashboard where the respective sales POC's would handle the request.
The Impact
Using our hybrid, leadgen + customer support chatbot, Culligan SA was able to increase their lead capture and reduce their turnaround time for the service requests.
So much so that this is what Culligan SA had to say about us in their Five ⭐ G2 Review of Tars:

Thanks to Mitchell Stanford — Marketing Supervisor at Culligan Southwest — for this glowing review!
How To Get Started ?
Book a demo with us today and one of our in-house chatbot experts will personally walk you through every feature of Tars!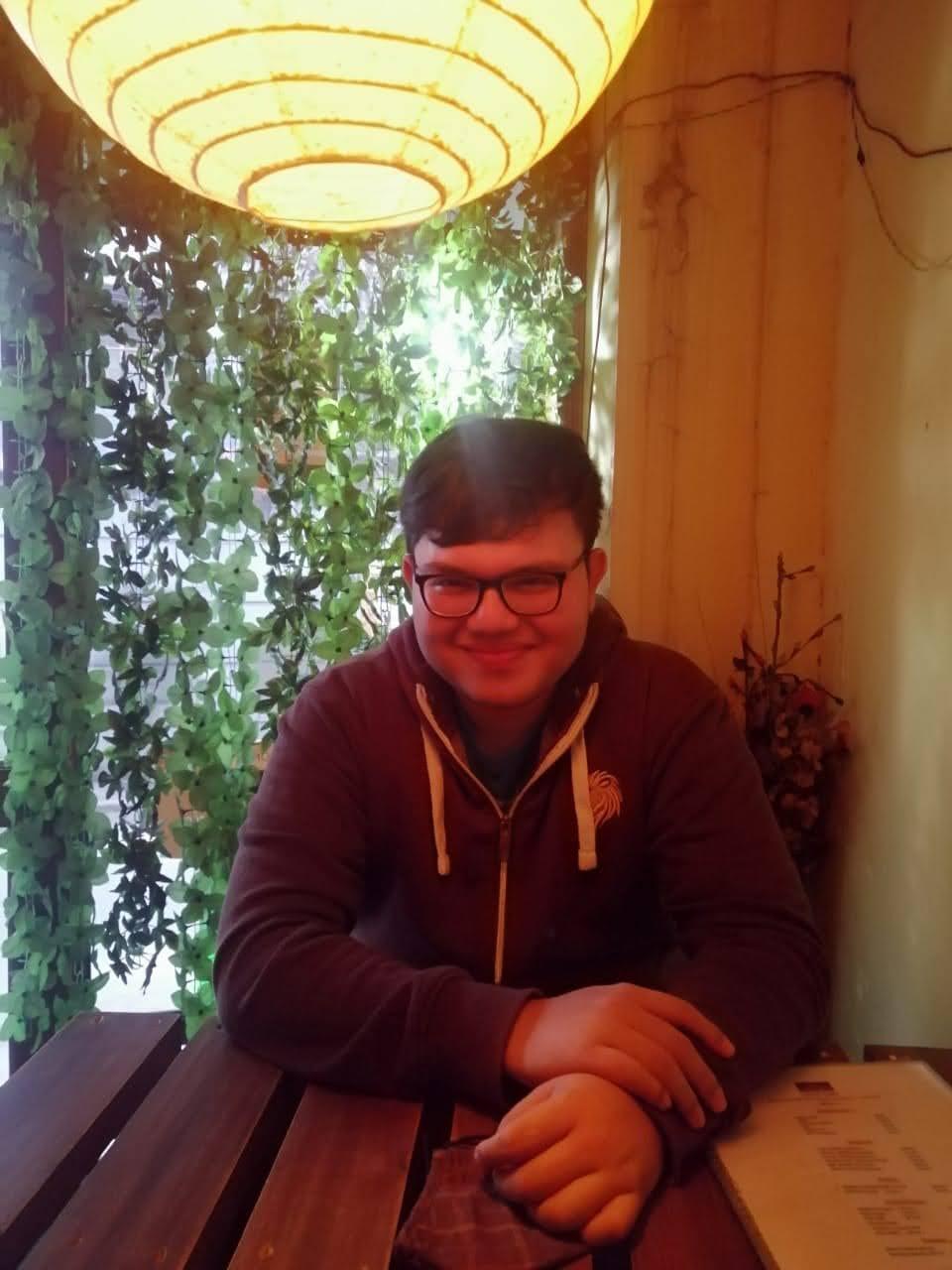 Soham is a content marketer on the Tars team. When he's not writing kickass blog posts like the one you just read he's reading obscure articles from history's foremost anti-enlightenment thinkers and writing treatises to send to his 3 substack subscribers.