Based out of Mexico, Think-e is an international education company that specializes in providing English language courses & TOEFL certifications in countries with significant Spanish-speaking populations. Today, this global network of face-to-face & virtual learning spaces has established a substantial presence in seven countries; namely 👇🏼
Mexico
Colombia
Peru
United States
Chile
Brazil
Spain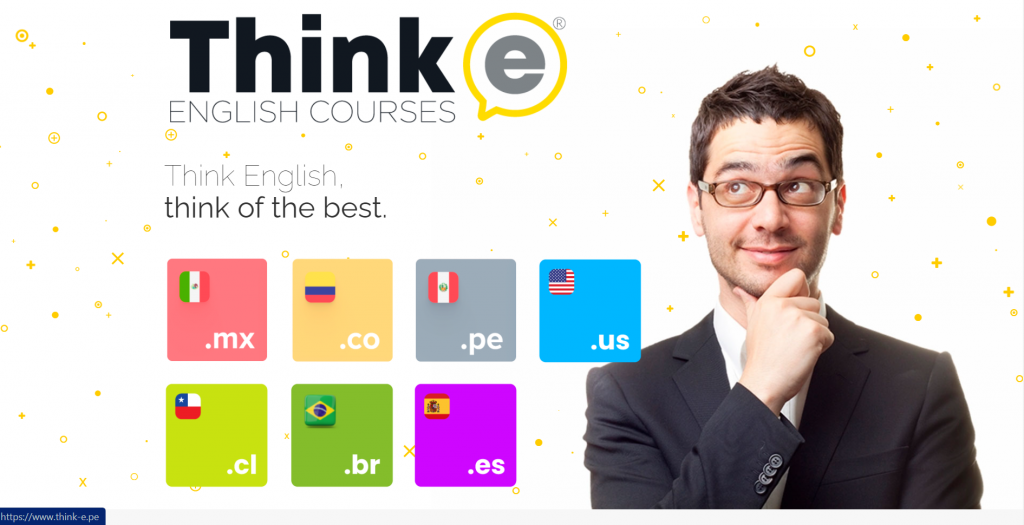 Unlike traditional English Language trainers, Think-e uses a modern & interactive, online platform along with an immersive pedagogical process — developing not only the language skills of its students, but also providing the right social & cultural context that native speakers often take for granted. This is precisely why Think-e emphasizes the 'real-time' nature of their online classes, in sharp contrast to pre-recorded classes that offer few possibilities of interactive and peer learning.
Put simply, Think-e wants their students to not merely read or write – but actually think in their second language.
This makes their English courses much more than a crash course in the lingua franca of the world, for in the words of Emperor Charlemagne — "To have another language is to possess a second soul". Combine this with flexible hours and small class sizes and you've got yourself an extremely effective pathway into a language spoken by over 1.5 billion people.
Given their strong advocacy of tech-enabled, interactive learning; it should come as no surprise that Think-e wanted to imbibe the same spirit of engagement — with a similar level of effectiveness — within their customer experience (CX). Naturally, that's where Tars came in!
Using our multilingual, multipurpose Chatbots; specifically tailored for the global education industry; Think-e was able to automate all lead & customer communication for three different websites — Think-e Mexico, Think-e Peru & Think-e Colombia! How did this boost their customer experience (CX)? Here's the full story⤵️
Understanding Chatbots In The Education Industry
Ever since their arrival, Chatbots in the Education Industry have enabled a whole host of companies & businesses to communicate effectively with millions of students and provide incredible engagement across multiple student touchpoints. These chatbots use the framework of Conversational AI to effectively automate key processes like 👇🏼
Student Engagement
Student Support
Why have chatbots found success in the education industry, especially when it comes to use-cases like Lead Generation & Student Support? The answer is rather simple: we humans are a talkative & conversational lot!
Imagine you're an exchange student, out alone in a strange new city — wouldn't you rather ask for directions from actual locals, rather than blindly rely on Google Maps for navigating an unknown geography? You see, a conversation that guides us personally, makes us feel satisfied & content, reassures us that we are indeed navigating correctly, while gently encouraging us all along the way — is irreplaceable.
This is precisely why chatbots that simulate human-like conversations, are such a raging success in the education industry. Much like a human conversation can help navigate new geographies, a chatbot conversation can provide the right incentive for millions of students, while signing up for new courses, applying to new colleges/institutions and seeking customer support.
Why Think-e Needed Multilingual, Multipurpose Chatbots To Upgrade Their Customer Journey
As soon as one lands on Think-e's homepage, they're immediately shown a sign-up form (along with an extremely attractive couple) 👇🏼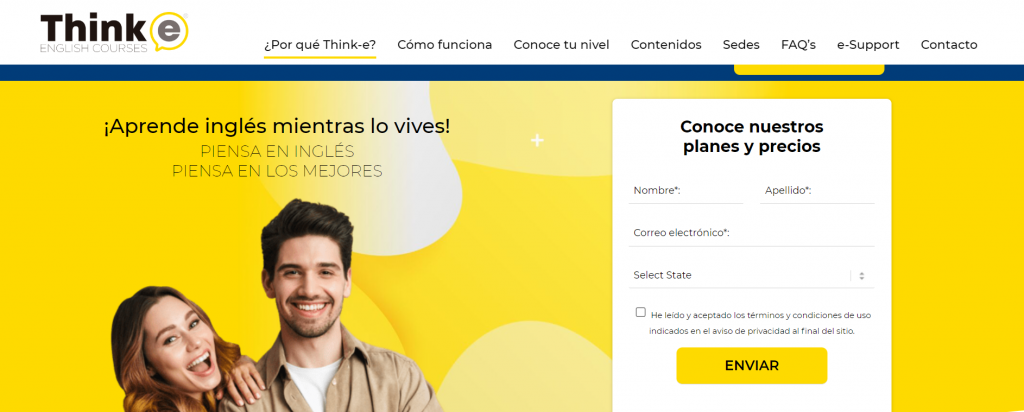 While forms were just about adequate in early 2000s, the web experience has evolved far past them. Today, lead & customer engagement on the web is all about being responsive in real-time, 24×7. This is because with the modern consumer spoilt for choices, a lead is likely to go hopping between various websites, looking for exactly what they want. If they land on your webpage, and have a query – they need to be immediately engaged, before the lead drops!
In other words, without immediate engagement, Think-e's prospective students could literally click-on over to another website that actually talks back to them (with conversational tools like chatbots!)
Clearly they need an solution. But why did it have to multilingual?
Like we have already discussed, Think-e specializes in providing English language training to primarily Spanish-speakers. But recently, they have also been expanding into English language training for people who speak Portuguese, particularly in Brazil — a country with nearly 212 million Portuguese-speakers. So when in Brazil, do as the Brazilians do!
This why Think-e needed a multilingual engagement solution, one that could answer queries not just in Spanish but also Portuguese. But why did it have to be multipurpose?
This is because a vast majority of Think-e's students treat their website as a one-stop resource for all customer queries – stretching from technical, platform-related issues to those regarding referrals. While the company could have implemented a Live Chat solution, they knew it would incur high recurring costs, along with be available only during specific-hours when human agents were up.
What Think-e needed then was a multilingual engagement solution that had both lead generation & customer support capabilities. In other words what Think-e were state-of-the-art, Tars Education Chatbots.
What Did A Conversation With A Think-e Chatbot Look Like?
[Note: The chatbot conversation has been translated from the original Spanish, to make it more accessible]
Step 1️⃣: After landing on the Think-e home-page for either their Mexican, Peruvian or Colombian websites; the user notices a widget on the bottom left, with a pop-up message 👇🏼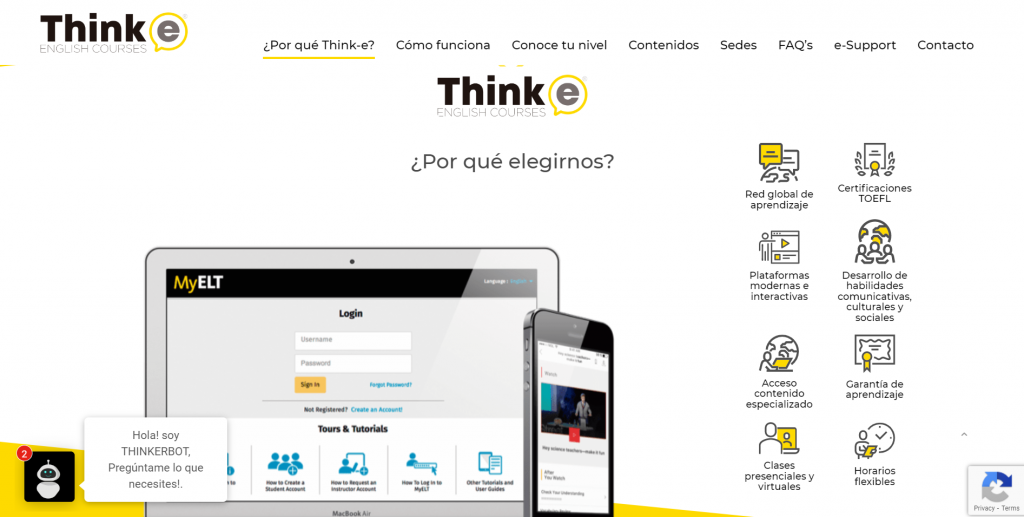 Step 2️⃣: After the user click on the widget, they are greeted with an introductory message, and then offered a choice of languages 👇🏼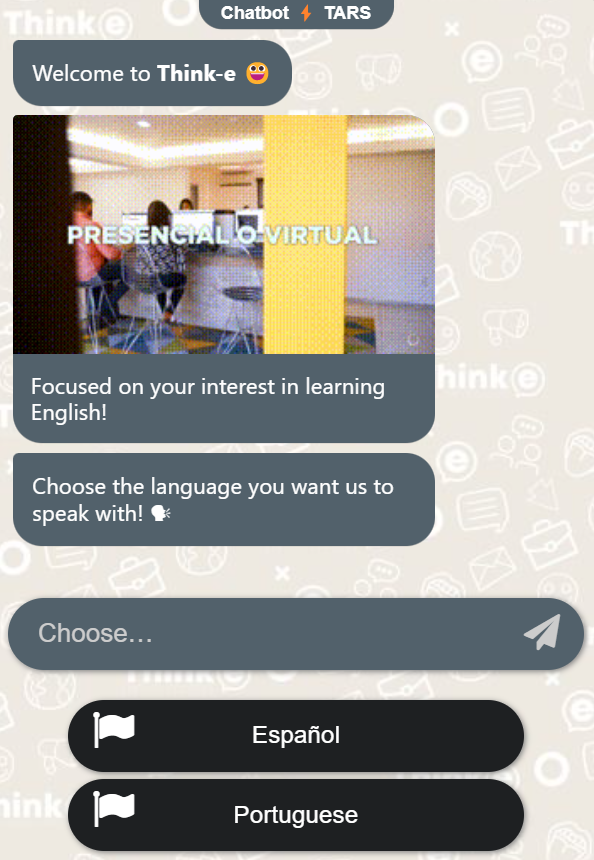 Step 3️⃣: Suppose the user chooses Spanish as their preferred language. From hereon the lead generation portion of the conversational flow stars. First, the chatbot will request the user to share their full-name 👇🏼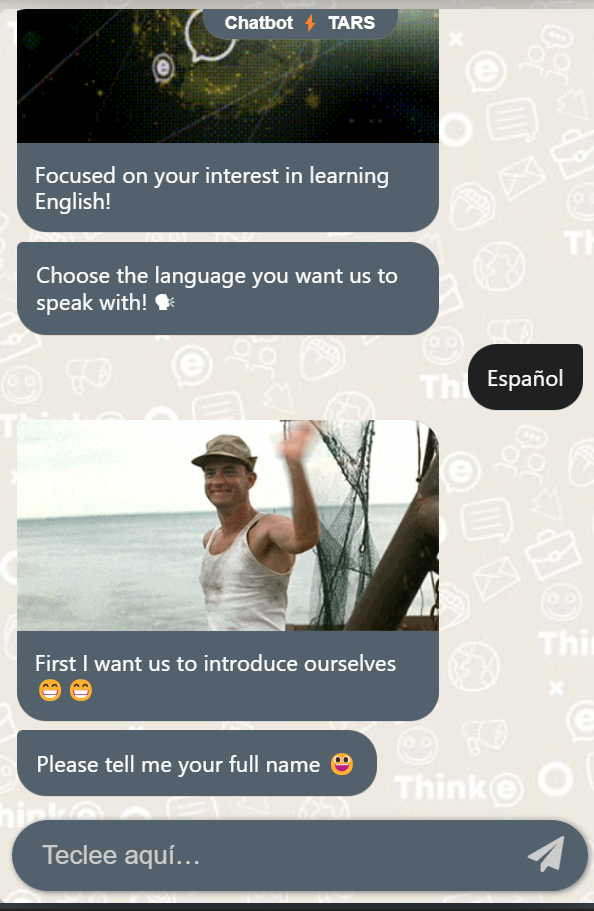 Step 4️⃣: Once the users shares their full name, the chatbot will ask for their contact number 👇🏼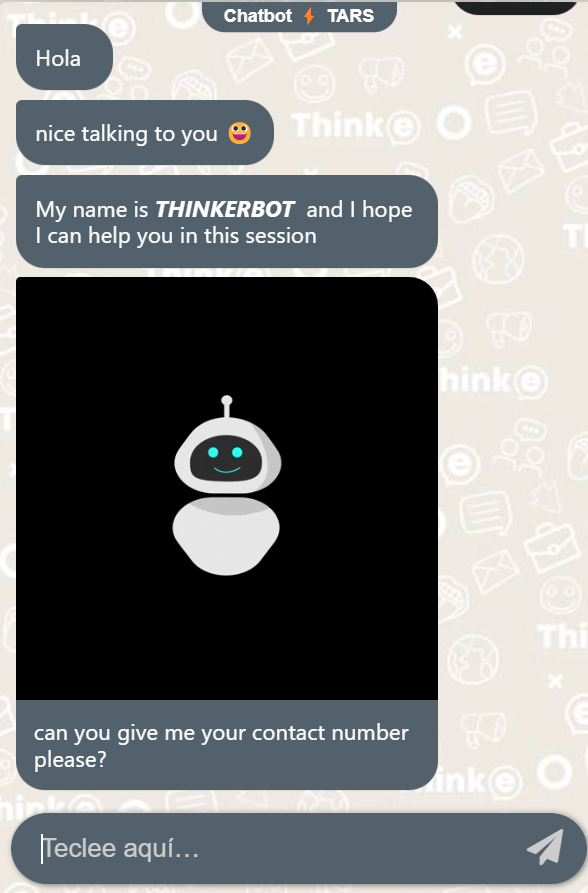 Step 5️⃣: Next, the chatbot will ask the user to specific their country of location, so as to better personalize their engagement with the user 👇🏼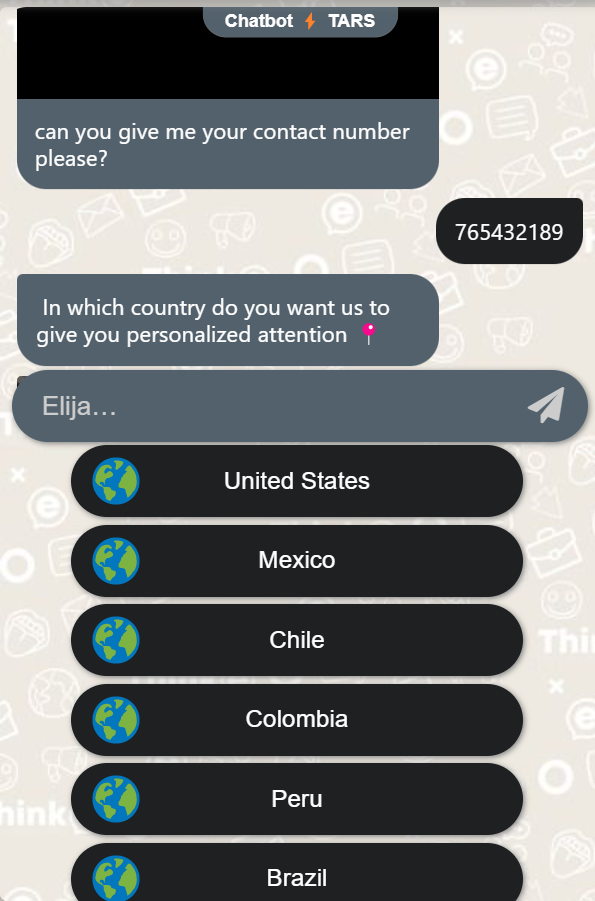 Step 6️⃣: Let's say the user chooses Colombia. Once the user clicks on the relevant button, the bot responds by asking the user to specify their status with Think-e 👇🏼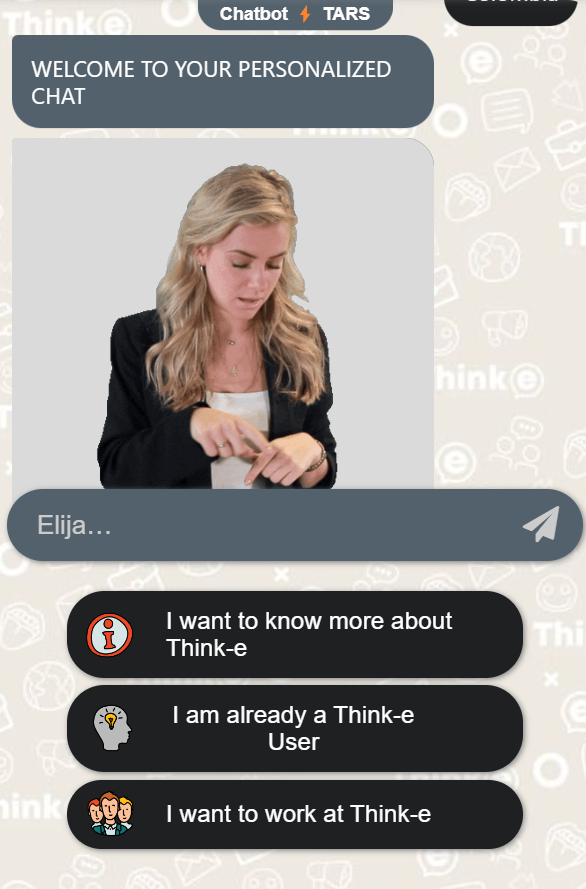 If the user selects option 1, the bot will continue engaging the lead with the eventual goal of converting them into a customer, while option 2 would divert the conversation into a student support flow.
Step 7️⃣: Suppose the user is an existing customer who chooses option 2. The bot will then ask the user which area they would like to communicate about, so as to better connect him or her with the appropriate department and the right person👇🏼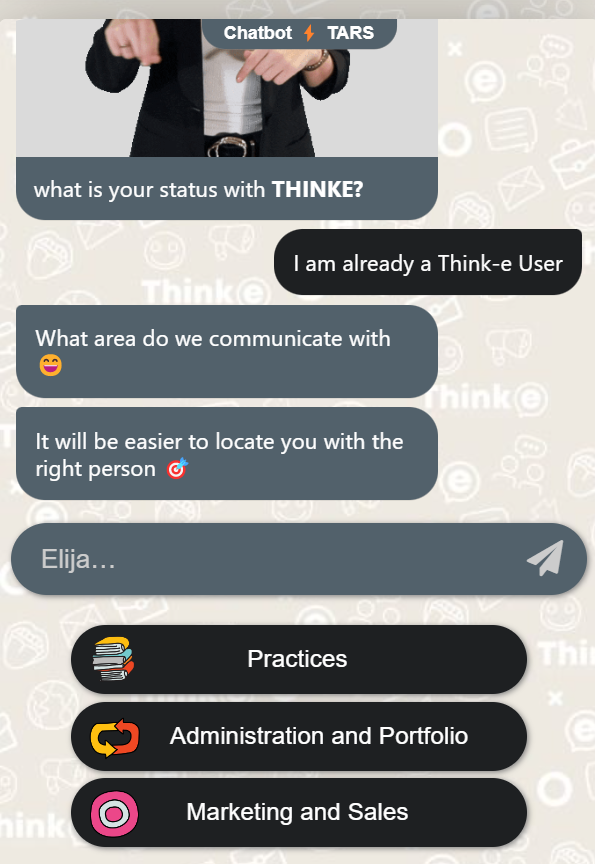 Step 8️⃣: Let us assume the user chose 'Administration & Portfolio', these are the options of customer support they will see 👇🏼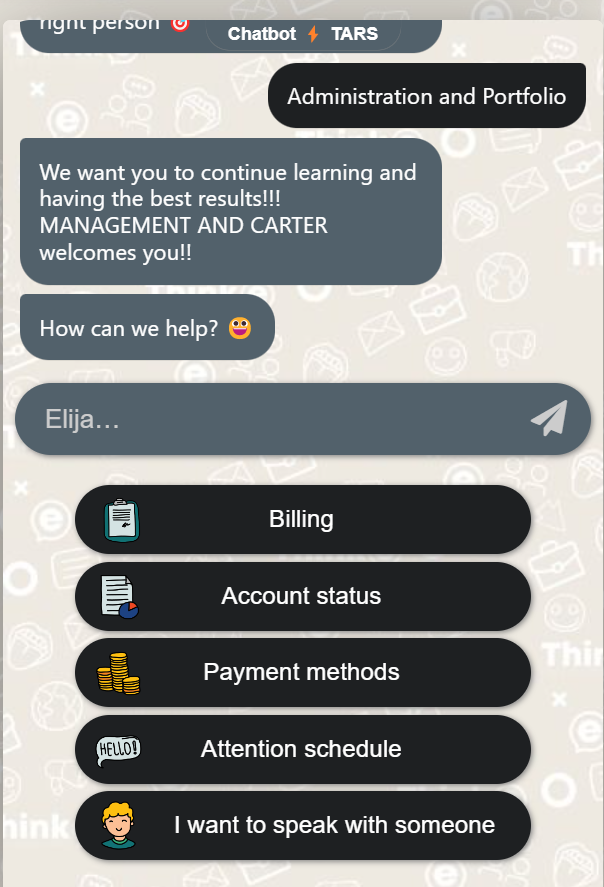 Step 9️⃣: Once the user chooses billing, the bot will immediately inform the user how they can request an invoice, and then confirm if they want help with anything else👇🏼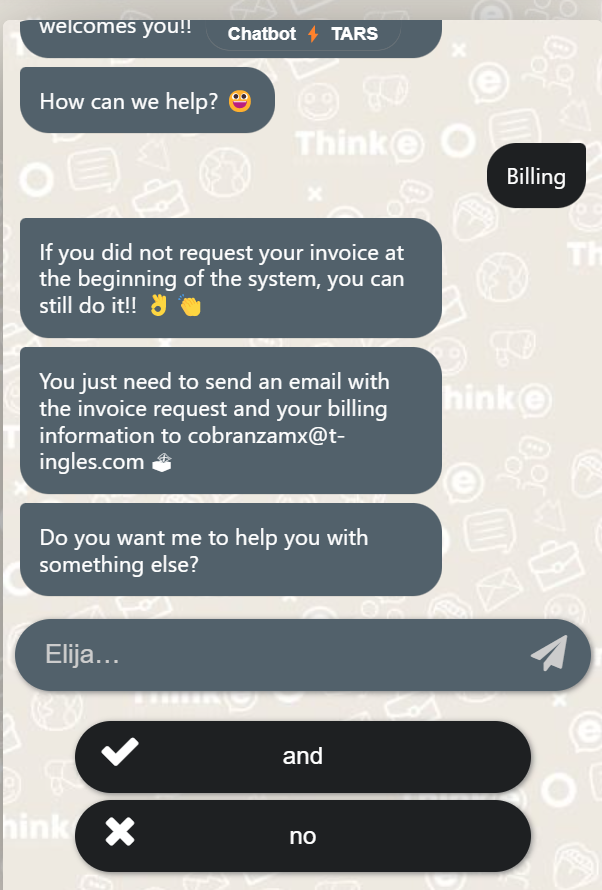 What Was The Impact ?
Think-e's chatbots strategy worked out magnificently well! With an interaction rate of nearly 27%, Think-e managed to engage both leads and existing customers with a superior customer experience (CX)!
Perhaps most impressively, the Marketing Team of Think-e managed to build this multipurpose, multilingual chatbot with over 130 'gambits' (or conversational containers) after just one training session of 30 minutes with our Customer Success Team. Speaks volumes about our no-code, drag & drop UI doesn't it?
How Do I Get Started?
Book a demo with us today and one of our in-house chatbot experts will personally explain how you can use chatbots to supercharge engagement & automate tasks at every stage of your student journey!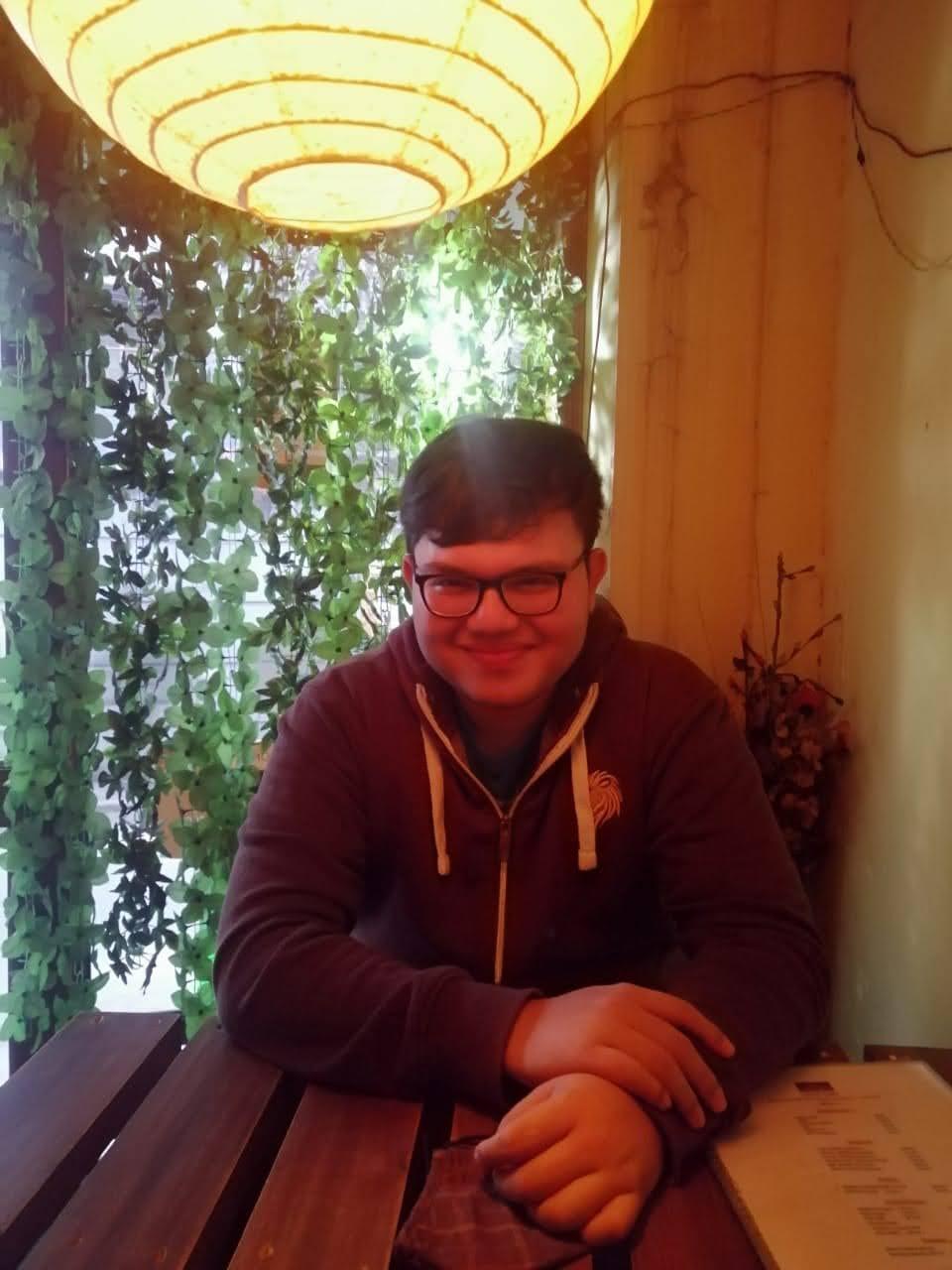 Soham is a content marketer on the Tars team. When he's not writing kickass blog posts like the one you just read he's reading obscure articles from history's foremost anti-enlightenment thinkers and writing treatises to send to his 3 substack subscribers.