Vivant is one of Asia's leading health tech ventures, with a cloud-based, data-driven healthcare platform. They leverage both machine learning and a multi-channel approach to navigate the problems of a fragmented & inefficient healthcare ecosystem.
One of their key product offerings is Nyra — a personalized women's health app that makes it easy for women to manage their physical and emotional wellbeing. What Vivant offers through Nyra is something that women have been denied for centuries: control over their own health.
Consequently, Vivant receives thousands of healthcare queries everyday, from women who need answers on a variety of extremely personal questions. This is the story of how they resolve them with 82% accuracy, using Tars Chatbots⤵️
Why Did Vivant Need Chatbots?
As with all great tales, this one too begins with a historical problem.
For generations, women's queries about their own health were either outright ignored or shelved as a taboo subject. The legacy of this can be seen even today in the hushed tones of people when they speak about 'ladies problems'.
Using personalized, accessible, tech solutions like menstruation trackers, Nyra is attempting to bridge this historical gap. But when you attempt to tackle a problem at scale, you will naturally receive queries at scale too.
From periods and ovulation to contraception, pregnancy and sexual health, Nyra receives thousands of healthcare queries everyday. Not only are these health queries personal, they also require discreet and urgent resolution.
The ideal solution to this problem would at first appear to be Live Chat. That's what Vivant thought too! But they soon ran into two problems:
Doctors on Live Chat could not be available 24×7.
The volume of enquiries was so high that it was unfeasible to hire an army of doctors.
So they did what any smart business in their situation would: they got the world's best chatbot solution instead.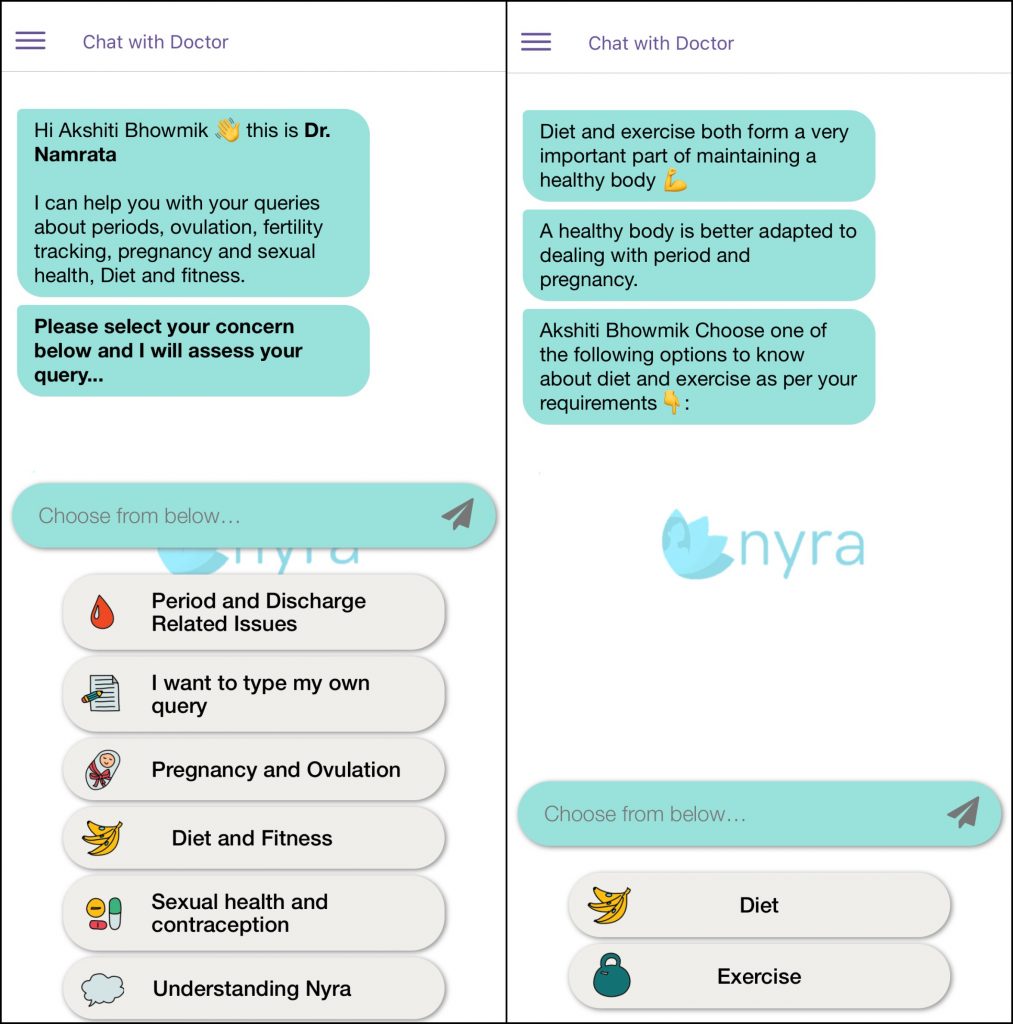 Not only were they able to automate query resolution, Natural Language Processing ensured that users could even ask questions in their own language!
The Importance of Natural Language Processing
The human language is both fascinating and diverse. We communicate in unending manners and we feel most comfortable speaking in our own words.
Yet ironically, most chatbots you'll encounter today don't accept responses from users in their own words. They rely exclusively on predefined options, drastically limiting the nature of communication between businesses and their customers.

That's where Natural Language Processing comes in! As a subfield of artificial intelligence, NLP assists computers with understanding the human language by mapping intent onto messaging flows. That's why Chatbots powered by NLP engines (like Google Dialogflow) can comprehend user queries in their own words!
If you truly believe that each customer is unique, then your business deserves an NLP Chatbot.
How Did The Chatbots Work?
Step 1️⃣ : On the Nyra app, the 'Chat with Doctor' option opens up their main chatbot which is a NLP Bot connected with Google Dialogflow.
Step 2️⃣ : After opening the bot, users can choose from pre-defined options or type their own query in their own words. If they choose the latter, then the bot connects to Google Dialogflow to understand the user's intent and provide relevant answers.
Step 3️⃣ : Depending on the query of the user, the main bot further redirects them to other chatbots.
Step 4️⃣ : Ratings are captured from users towards the end of the bot conversation. If users aren't satisfied with the help they got through the bot, the chat is then transferred to a live doctor using Tawk.to.
What Was The Impact?
The impact was surgical and precise! Vivant was successful in resolving thousands of women's health queries with 82% accuracy using our NLP Chatbots, with their customer satisfaction rising 📈 to 75%

A major part in this success story was Vivant's choice of an NLP chatbot. This is obvious from the fact that 35% of Nyra's users chose to type the query in their own words instead of choosing from the predefined bot options!
How To Get Started?
Book a demo with us today and one of our in-house chatbot experts will personally walk you through every feature of Tars, including Natural Language Processing!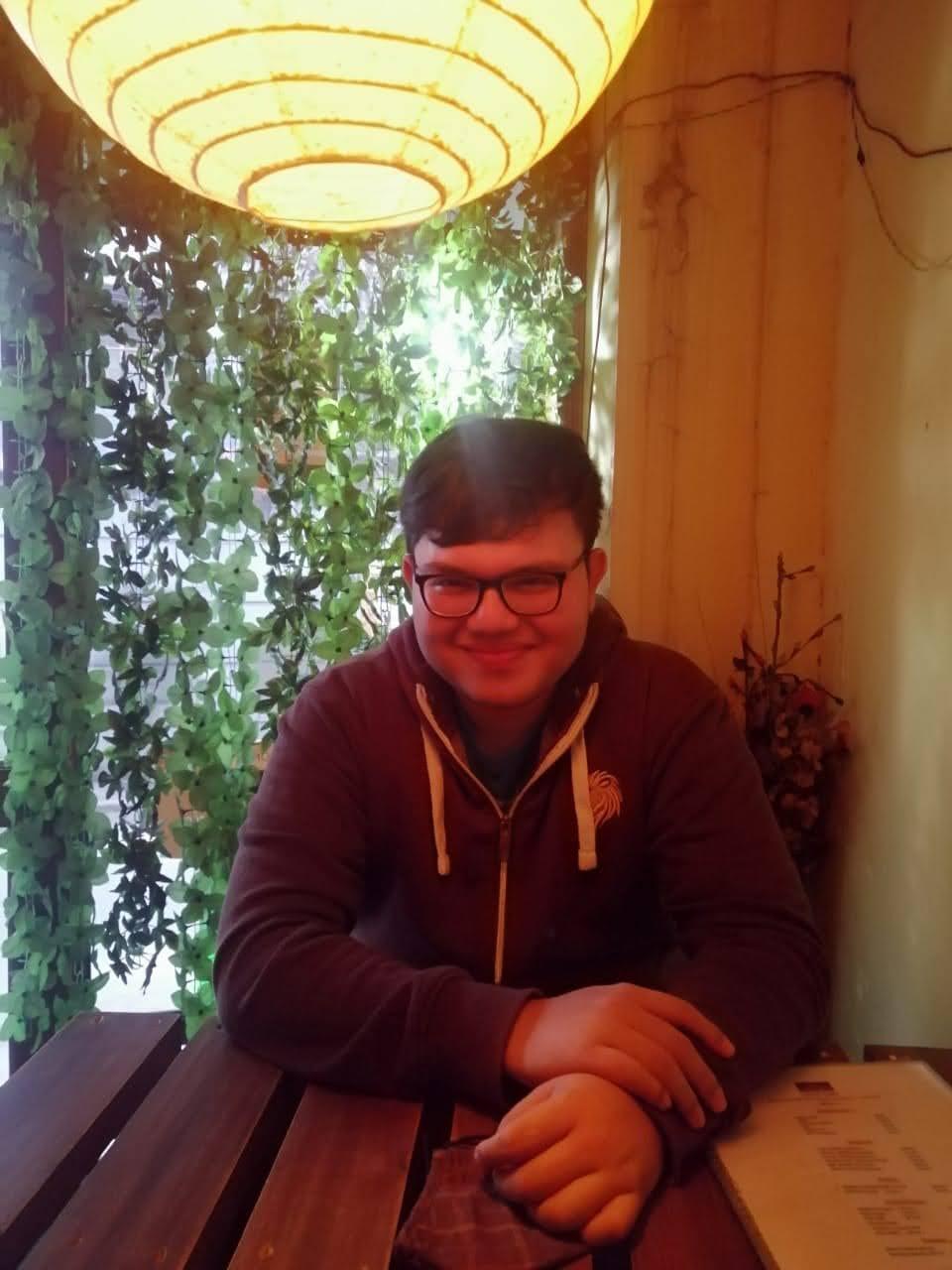 Soham is a content marketer on the Tars team. When he's not writing kickass blog posts like the one you just read he's reading obscure articles from history's foremost anti-enlightenment thinkers and writing treatises to send to his 3 substack subscribers.