Overview
"Knowledge is power is time is money".
Although this idea is not original to me and is basically an extension of Bacon's thought on the knowledge-power dynamics, it holds true to the corporate sector of this age where a sound knowledge of go-to-market tactics can improve their KPIs.
Amidst the teeming tumult of an ever-growing number of industries, reaching the pinnacle can be an uphill battle, but a great marketing strategy at hand could prove to be a game-changer.
One such advanced planning is scheduling your business campaigns to reap the most out of them. We, at Tars, understand the significance of this minor but crucial feature of marketing. Thus, with our latest product update, we give our clients the liberty to schedule their WhatsApp campaigns as they will.
Why should you care about this feature?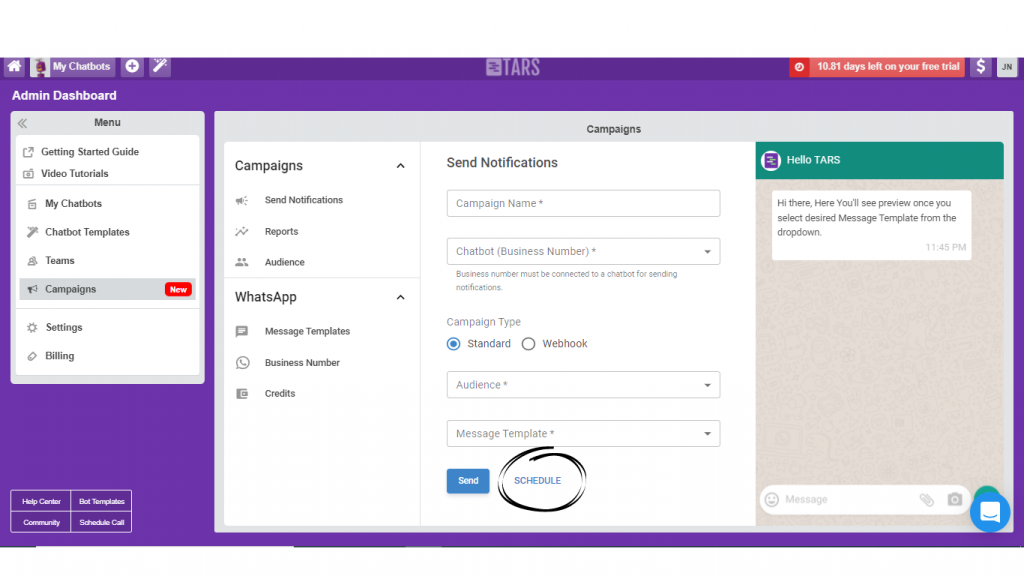 Campaigns are an important part of any business. They are a perfect way of engaging with one's customers, clients, and leads, in the sense that they can offer assets to them at some customer touchpoints (if not all).
But did you know that there is always a "right time" to launch a campaign?
It is what we call Prime Time— the ideal day and time to set your operation in motion. In order to determine this prime time for your business, some research would be needed on your part to observe the pattern of your consumer behavior— like the time when your audience is most active, social media trends pertaining to your product, what lures your target group to your competitors' campaigns, etc.
After some trial and error which includes figuring out what does and doesn't work for your brand, you get an idea of the perfect timing to set your campaign in motion.
With our latest product update, SuperAdmins (admins with admin level 50 or above) can use this feature to schedule campaigns by selecting any date and time (with an upper range of 30 days).
How to schedule your WhatsApp Campaign
No matter what, a campaign will always be better than an ad because it engages leads through all their customer journey touchpoints.
Keeping this factor in mind, we decided to offer a way to our clients to schedule their Standard Campaigns on the Admin Dashboard.
Here's a step-by-step guide to doing just that:
1️⃣ Head on over to the Campaign section on the Menu bar.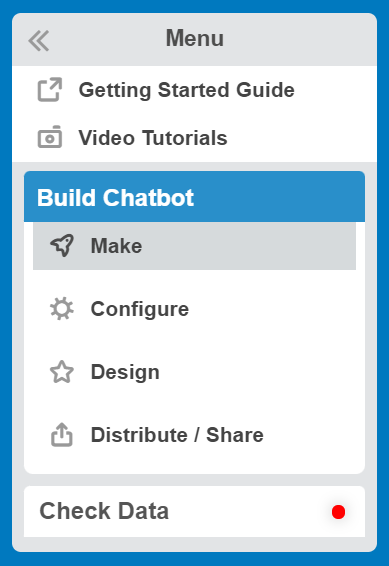 2️⃣ Under the Send Notifications section, fill in your Campaign Name, Business Number, Audience, and Message Template, and then click on Schedule to set the date and time for your campaign.
Your message will be reflected on the right sidebar.
Note: Campaign Type should always be Standard.
3️⃣ Your screen would show that your campaign is scheduled now along with other details. In addition to this, you can even cancel your campaign.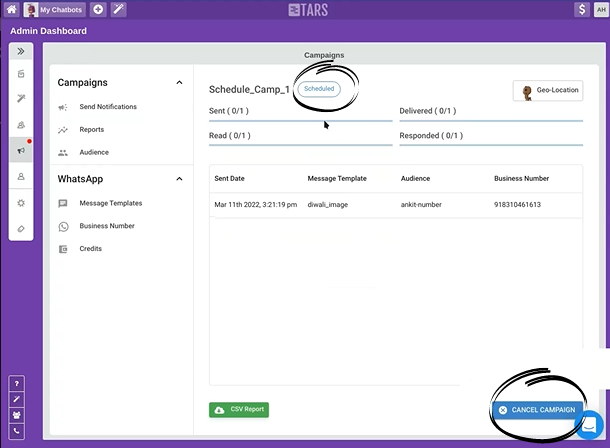 4️⃣ Lo and behold! The WhatsApp number that you send the campaign to, receives the message on time.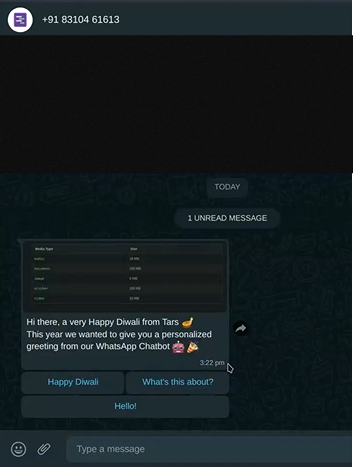 Want to get started with Tars for your business?
Book a demo with us and one of our in-house experts will personally explain the whole process to you step-by-step, right off the bat.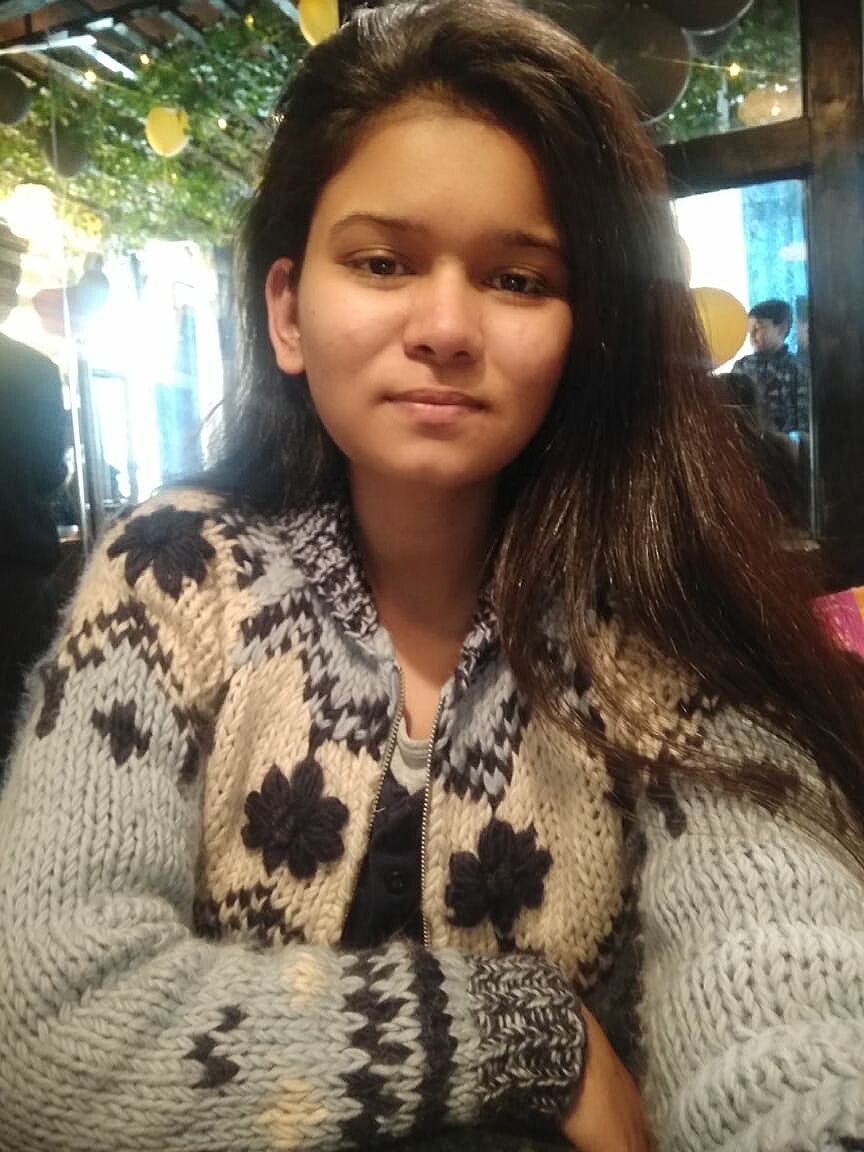 I am a content creator intern at Tars. Besides writing and reading for the most part of the day, I love listening to music. When I'm not doing any of these, I reinforce my quarter-life existential crisis.