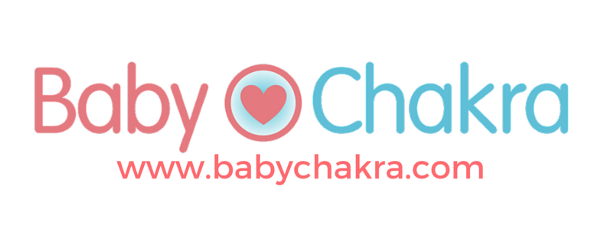 BabyChakra is an online marketplace that connects parents or soon to be parents with services that make parenting easier. Doctors, Daycares, Activities, Clothes; BabyChakra has you covered for everything related to parenting.
Key to running a service like this, however, is having lots of high quality service providers to list their businesses on your site. And this is what the BabyChakra team wanted to optimise. Their goal was to make the listing process dead simple and easy.
The Old Model
Before partnering with TARS, the process of listing a service was cumbersome to say the least. BabyChakra had a short form with three fields (to increase conversions) which generated a lead that would then be followed up through a series of emails and phone calls.
The whole process required immense operational effort.
To mitigate this problem, BabyChakra experimented with a longer version of their form that accepted more fields. While the amount of manual work required no doubt reduced, the form conversion rate fell.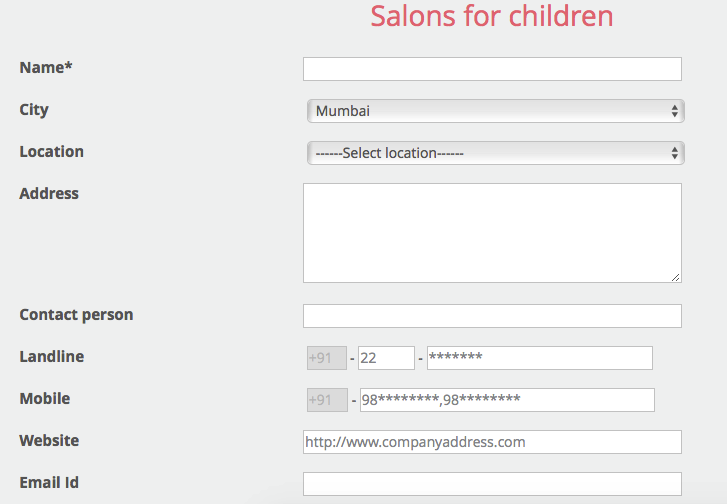 Neither solution had worked.
The Switch
This is where TARS came into the picture.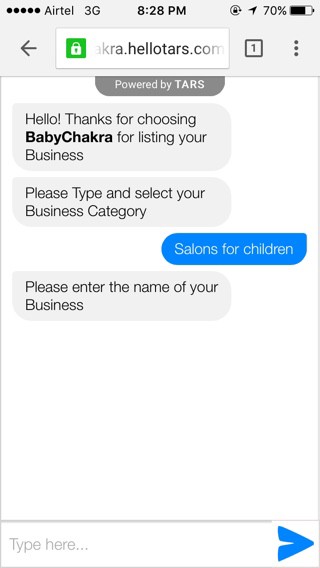 We worked with BabyChakra to create a simple and intuitive way for businesses to provide all of the information required to complete a listing.
TARS' chat UI allows BabyChakra to collect more information from businesses at once, thus replacing the un-needed manual work required in completing listings over email.
The familiarity of the UI has also made the process of listing easier for part time entrepreneurs (mompreneurs-people who run businesses out of their house), whose primary screen tends to be mobile.
The best part about moving listing process to TARS chat is that conversions have increased by a factor of 3x.
As an added advantage for the BabyChakra tech team, the implementation of the TARS product was extremely easy as our technology can run on a simple http webpage.
Suffice it to say that chat worked. By using TARS' simple and intuitive chat interface, BabyChakra was able to reduce operational effort while also increasing conversion rates. The end result: wider variety for BabyChakra users, better UX for businesses hoping to list and overall a smoother operation for BabyChakra.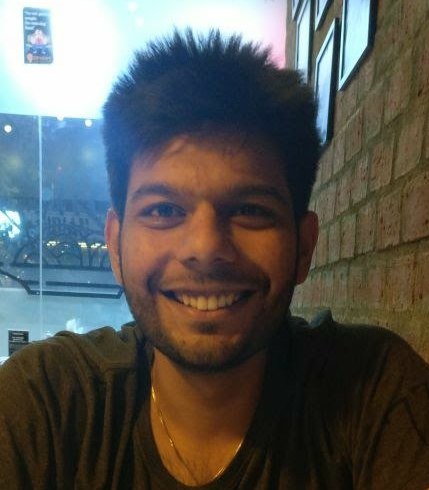 Ish is the co-founder at Tars. His day-to-day activities primarily involve making sure that the Tars tech team doesn't burn the office to the ground. In the process, Ish has become the world champion at using a fire extinguisher and intends to participate in the World Fire Extinguisher championship next year.