Tars is a new way to collect user input (e.g filling forms) on mobile. It is a chat like interface where a user replies to one question at a time and that reply is the input. The conversation backend is fully automated, without the need for any human operator.
Gerry Giacoman Colyer interviewed Ish Jindal, Founder at Tars to know more.
Hey Ish, So tell us about Tars?
Tars is a platform to help non-techies build chatbots. It is a drag and drop tool and you do not need to have any programming knowledge to create a chatbot using Tars.
Tell me more about why are you building this? What inspired you to start working on Tars?
We are excited about messaging as an interface and how we can automate conversations between humans and machine over it.
Vinit(my co-founder) and I connected in May 2015. I was working on a travel startup back then and Vinit was building a text classification product. At Padhaaro(the travel startup I was working on), we were connecting travellers with local hosts. And we saw that before the traveller and greeter actually met in person, they used to connect over Whatsapp and add us in the same group. Now most of these questions were repetitive in nature and could be automated with data that exists already.
So there was a clear problem/necessity and technology match(because of what Vinit has already been working on). I guess this is what made us to start working on it. The thought process and what we do currently has definitely evolved over time but yes this is what we started off with.
How is Tars different from what already exists in the market? Who are the top competitors in your space right now?
What already exists in the market are boring and clumsy forms. We make the whole experience more engaging, fun and human.
For the end users who use the bots, it's the familiarity and intuitiveness of the interface that makes it stand out for them.
For our customers who create bots using our builder platform, it's the ease of making a chat flow and deploying it on their site that makes us the default choice.
I feel companies should use us if they want to do either of these three things.
Make more money — by getting better conversions on their leads and get leads that convert better.
Save time and money — by automating the repetitive customer queries.
Get started faster — If you are just starting off with a B2C business, you can create a bot in less than an hour and have an online presence. You can start receiving bookings, no need to spend any amount of time and money creating an app or a website.
Typeform, Chatfuel and Motion.ai are some of our competitors.
Can you tell us a bit about the different customer segments using Tars?
We are primarily focused on SMBs and marketers currently.
Marketers because lead generation is the most prominent use case of our bots and marketers are the ones who take care of this. Chatbots helps them achieve better conversion rates which essentially leads to more revenue.
SMBs because automating customer support queries and FAQs is a big value add for them since they can cut down on the human support costs and also serve users 24*7. Our first set of customers were mostly SMBs and startups using bots for ordering/transactions since they could see the value directly in terms of more bookings and leads. For instance, we are the primary booking channel on mobile for one of our customers.
Since chatbots can be used for a variety of use cases like lead generation, customer support automation, user onboarding, feedback collection and much more, there is a different person who takes care of each of these use cases at their company. Marketer would create something for lead generation while the Customer Success team would create a bot for feedback/NPS. And that's the reason we are still trying to figure out what's the best way to go around this.
I see a ton of use cases!
How are your customers using Tars? Could you share a few different use cases?
Here a different ways what our current customers create and use Chatbots for –
Ordering/Booking — Restaurants, spas/salons, B2C startups have been using Tars to create chatbots to get orders and appointments.
Feedback Collection — Service based businesses send out a link to feedback bot via sms/email once the service has been delivered to seek customer feedback.
FAQ/Knowledgebase/user-onboarding — Adding a bot on your site helps solve the most frequent set of questions which would otherwise need manual support.
Lead Generation — Real estate agents, insurance brokers, personal coaches, public speakers have been using bots to get interested people in their lead funnel.
Interesting use cases! Have there been unique use cases for Tars for that you hadn't thought of or expected?
Yes, there are quite a few. When we started off, we were focused on transactional and customer support driven use cases. But once we released our self serve tool, we realised that people are using it for a lot more than we expected. Here are some of the unique use-cases :
Creative way to do a wedding invite!
Were there any early 'growth hacks' or tactics that have contributed to your current success?
Creating useful content using our own product has helped us a lot. We try to showcase what all interesting stuff you can do with chatbots and create a bot around it.
For instance, we created a bot for Chief Minister of Delhi which became a huge hit and was used by more than 50k people. Since then we created Pitch-Deck bot, ResumeBot etc and all of them have done pretty well.
Being on ProductHunt and Appsumo has also helped us in acquiring a good number of customers at one go.
What were some of the biggest challenges while building the product early on and how did you solve them?
Satisfying multiple use-cases : As I mentioned earlier, we are pretty much a horizontal product and figuring out the customer segments and doing targeted marketing for them has been a challenge. I am not sure if we have solved this yet but we have started looking at what kind of bots our users are making, breaking them into cohorts and understanding what we should ideally focus on.
Now we have been able to narrow down on a customer persona we want to target and obviously keep experimenting with it.
What have been some of the most interesting integrations you've added?
We have an integration with Zapier which allows sending all the conversation data from your chatbot to be sent over to 500+ third party apps. So you can create a Trello card from a lead-gen bot or update a google sheet or send slack notifications for every new user conversation.
We have recently started exploring integrations and believe that this will open a new set of possibilities.
Before we wrap up, what are the top tools that you depend on to run the company and how do you use them?
Being a lean remote team, we use quite a few tools for internal communication and product management.
Originally published here.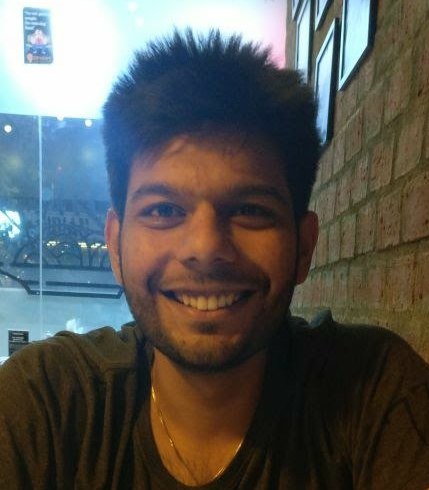 Ish is the co-founder at Tars. His day-to-day activities primarily involve making sure that the Tars tech team doesn't burn the office to the ground. In the process, Ish has become the world champion at using a fire extinguisher and intends to participate in the World Fire Extinguisher championship next year.