Recently while using Frase.io , a new age SEO tool, the Tars Content Team hit upon two important insights:

🔎 SEO is all about picking the right battles.
🔎 No matter how advanced your SEO tool, ultimately human judgement is what makes or breaks any SEO project.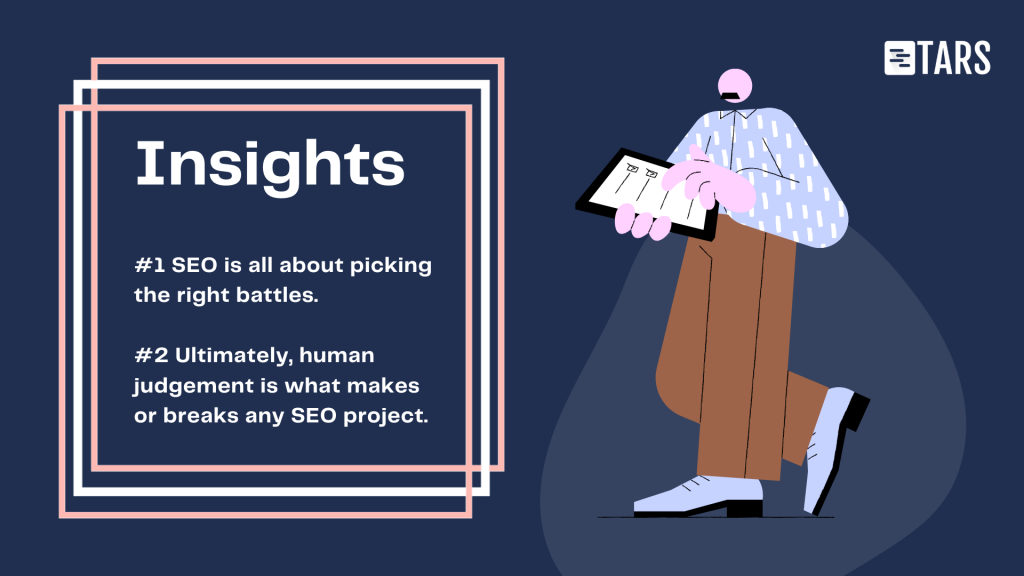 Let's break this down.
In the pre-internet era, competing with business giants meant buying real-estate in the most expensive postal codes of your city. Fast forward to today, and it barely matters whether you even have a physical office or store-front.
None of this could have happened without Google, the great leveller. Google is unique in the long history of markets as it lets young entrepreneurs compete with centuries old institutions, all on the backs of their SEO skills.
From startups to established giants in your industry, every modern business that intends to scale needs SEO. But pleasing the algorithmic gods is easier said than done.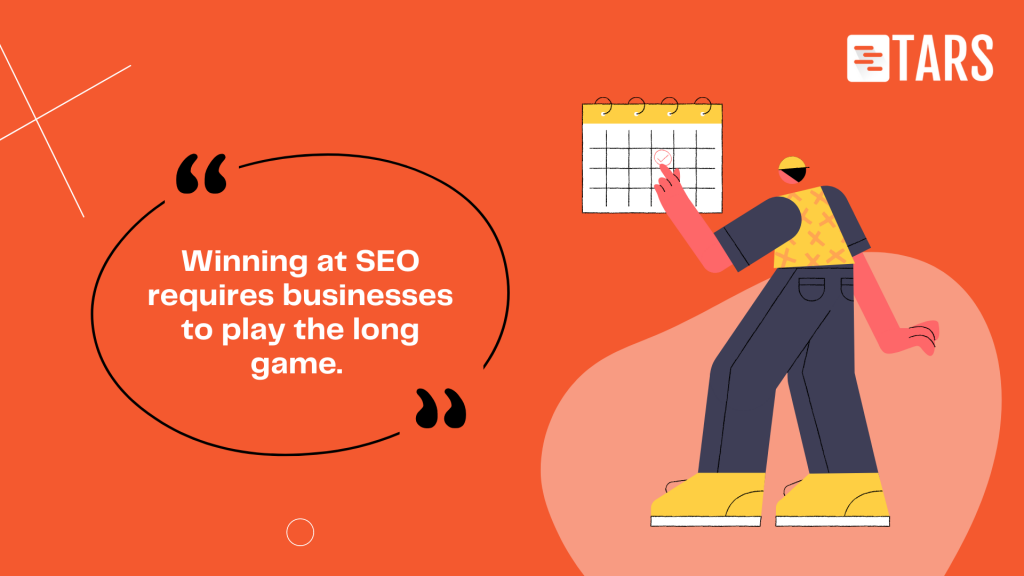 We all know that winning at SEO requires businesses to play the long game. When the fruits of your effort are 6 to 12 month away (at a minimum), then knowing who exactly you want to compete against is key.
For example: picking a .gov webpage to compete against, when you are trying to rank a eCommerce category page can be extremely unhelpful. If you pick the wrong competitor, it's likely you will be stuck with an apples vs oranges situation.
How does the Content Team at Tars deal with this challenge? With the help of tools like Frase.io, an AI augmented content research, writing, and optimization tool.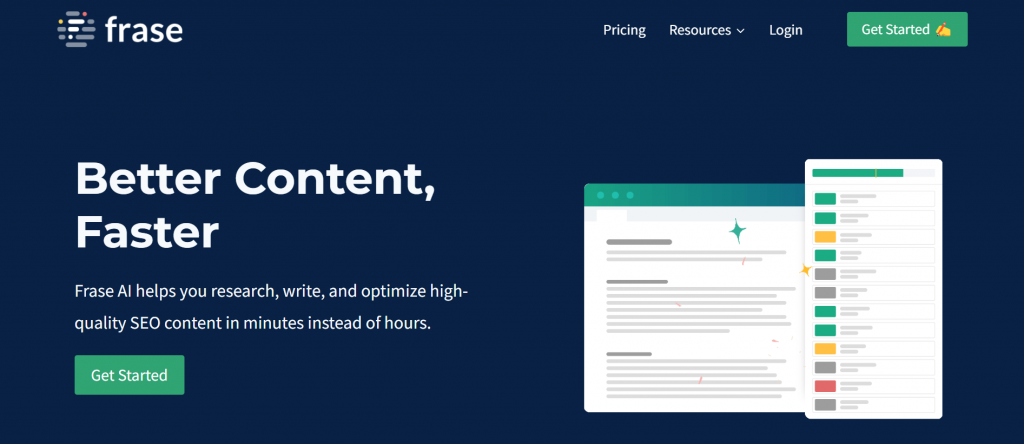 One of Frase's extremely handy features is competitor filtering where you can actually decide which pages you want to compete against for a particular set of keywords. While the tool will automatically filter out some pages, it's ultimately an experienced SEO-hand who can tell you at a glance whether a Washington Post article or a listicle blog deserves to be optimized against.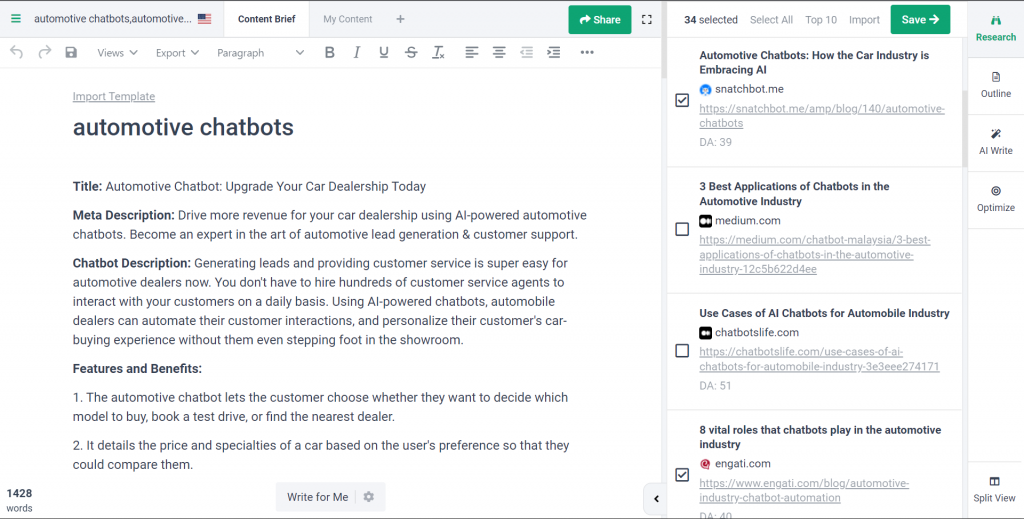 What are the criterions that the Tars Content Team follows to make these calls?
First, its important to check source: That is, whether or not the competitor page is from a business operating in the same industry, niche or space.
Second, its important to check page type: Is the page a blogpost, a product category page or an FAQ page. Given the nature of the SEO game, the lines will often get blurry. An eCommerce category page can have FAQs at the bottom and a product detail page could have a blogpost explainer embedded in it.
Third, its important to check domain authority: Is the page you are trying to compete against the most authoritative page there could be with tons of backlinks or a clikbaity low-authority page? 9/10 times the sweet spot is somewhere in the middle for most startups, where the authority is high but the amount of competition is not.
As you can see, these judgements are still ultimately human choices, and perhaps that's why #SEO talent still comes at premium in the hiring market.
Will this change in the future with AI-augmented SEO tools like Frase.io going the route of human-less competitor filtering? What do you think?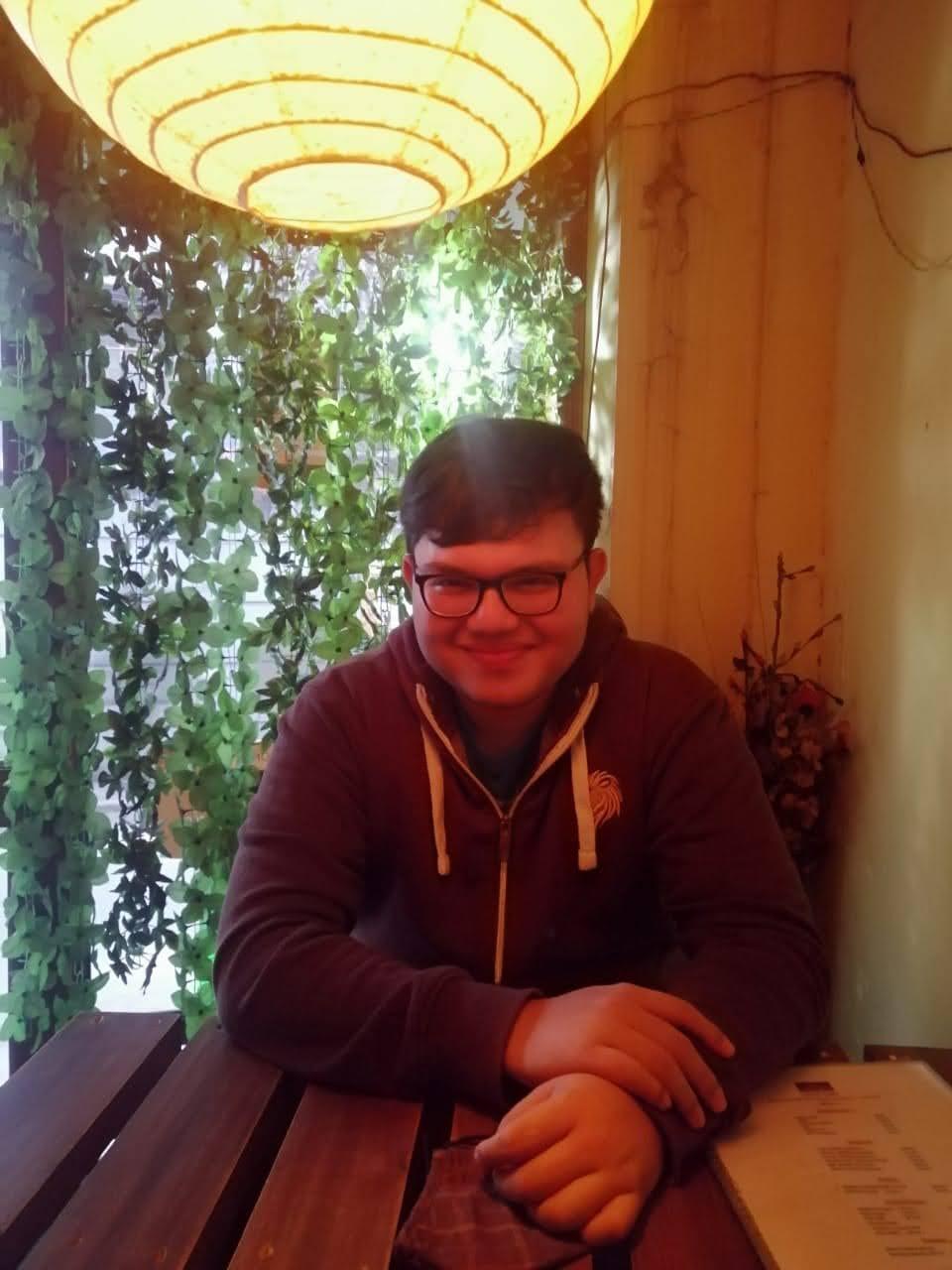 Soham is a content marketer on the Tars team. When he's not writing kickass blog posts like the one you just read he's reading obscure articles from history's foremost anti-enlightenment thinkers and writing treatises to send to his 3 substack subscribers.