Delivering a good patient experience is hard. The amount of processing that goes into every single case makes for a complex patient experience that even the most experienced healthcare industry veterans find confusing.
Here are 9 patient experience tactics that you can set up today to provide positive patient experience to your patients:
1. Set up Chatbots for Faster Booking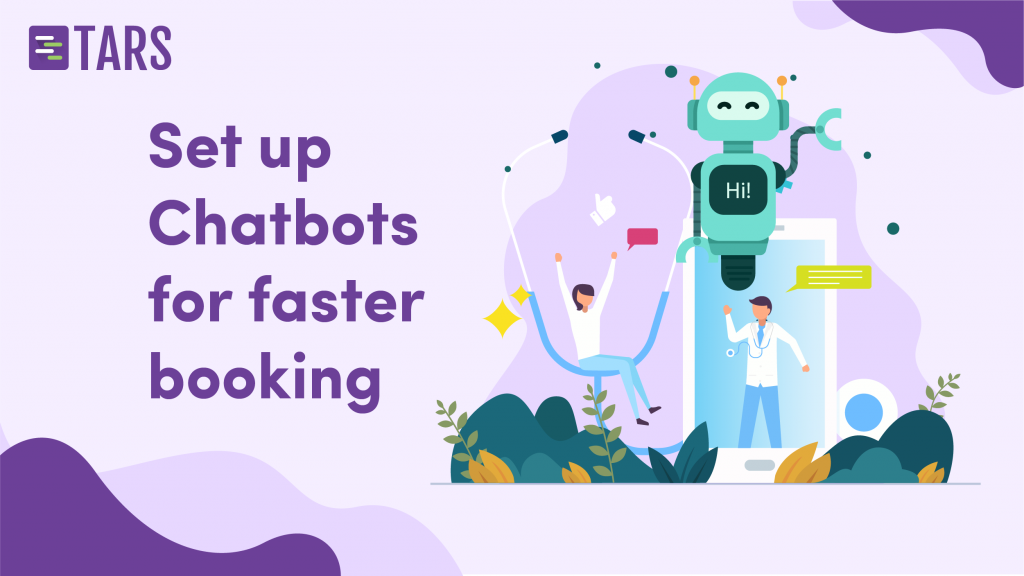 The clinic waiting room has become something of a meme…
Most people have had the experience of walking into a clinic only to wait an ungodly amount of time for the receptionist to get off the phone with another patient before being able to get any patient experience
And that's a problem if you are a healthcare services provider. Long wait times result in frustrated patients which in turn causes walk-outs (30% of patients have simply left a doctor's office because they were dissatisfied with the wait time) and poor online reviews.
Well, it doesn't have to be this way.
If you automate the appointment booking process with a chatbot, your patient experience staff can focus all their effort on providing good service to the patients that are in the waiting room with them.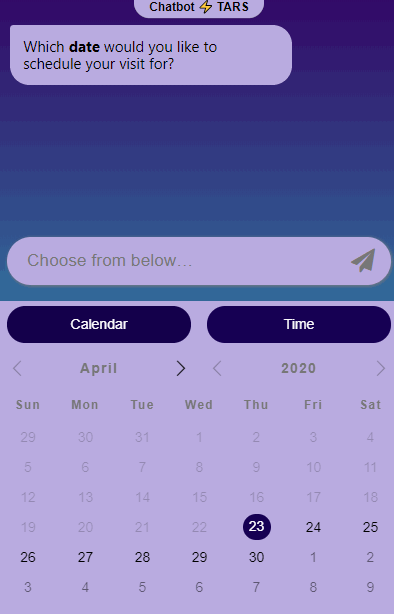 And the best part is that as a piece of software, these bots can hook up into your patient management system to automatically pull available appointment times and update your medical staff's schedule.
Here's a medical appointment booking chatbot template, that you can start using today.
2. Create Automated Systems for Managing Patients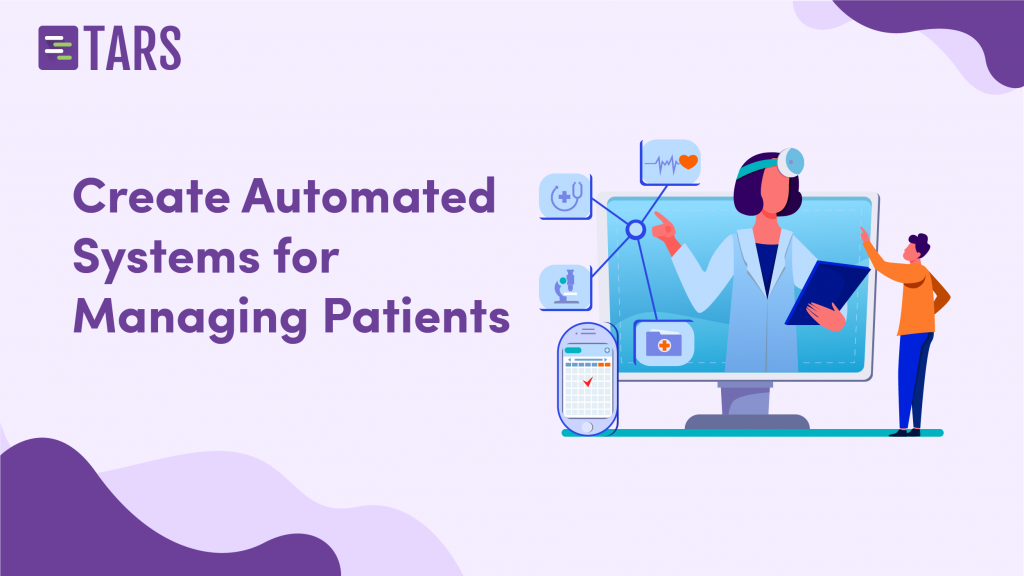 Patient management is a key part of the healthcare patient experience process. From their first appointment to their follow-up, and in many cases, from their admit date to discharge, you are constantly in a patient experience interaction with your patients and ensuring the quality of that service is dependent on having a good patient management system in place.
providing the patient's point of contact. By setting up processes to manage different requirements, you can run like a well-oiled machine, with no on-the-spot decisions to be made.
Here's a cheat sheet of some of automation tactics that you can implement today:
Fixed 3 or 4 day wait time for results.
Setting up access to medical records for patients
Sending automated reminders about appointments to reduce no-shows
Setting up digital calendars that sync to the doctor's schedule. This can avoid appointment bookings when the doctor is unavailable.
Automating mundane tasks and messages.
Visitor management and timings
3. Invest in Telehealth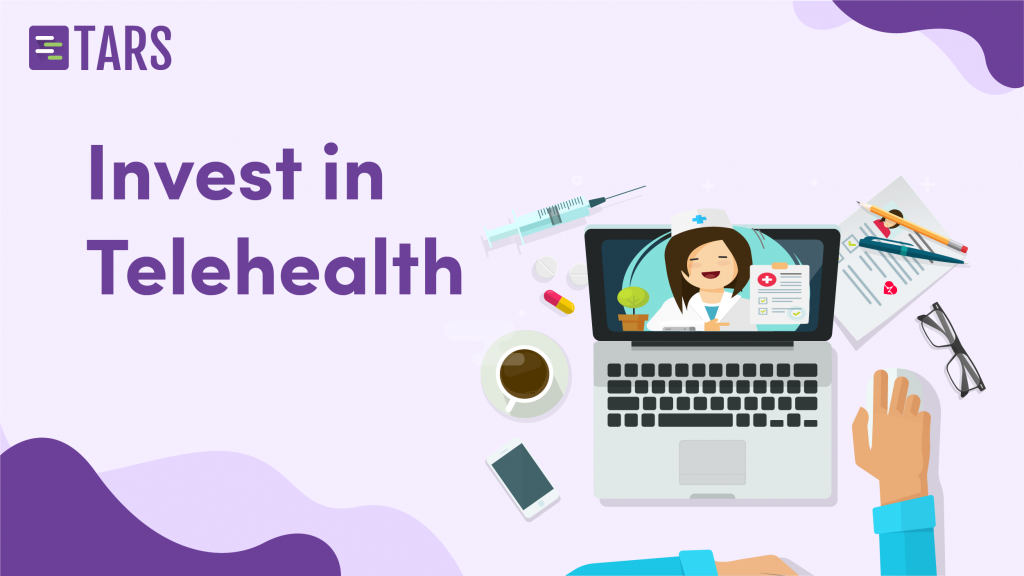 The way healthcare service providers communicate with patients has largely remained the same for decades and that is a problem.
In the age of the internet, in-person and phone communication just don't suffice anymore.
Patients want access to their healthcare providers instantly on their smartphones. A report by Salesforce on healthcare consumers revealed that 69% of patients think it is important for their healthcare service provider to offer SMS or text communications, while 55% valued live chats or instant messages, and 38% called for video chat options.
Providing these channels of communication to your patients can go a long way in improving their overall satisfaction and as an added bonus it'll reduce the load on your service staff as they'll have to deal with fewer patients in the waiting room.
4. Set up Patient Experience Guidelines For Your Team To Follow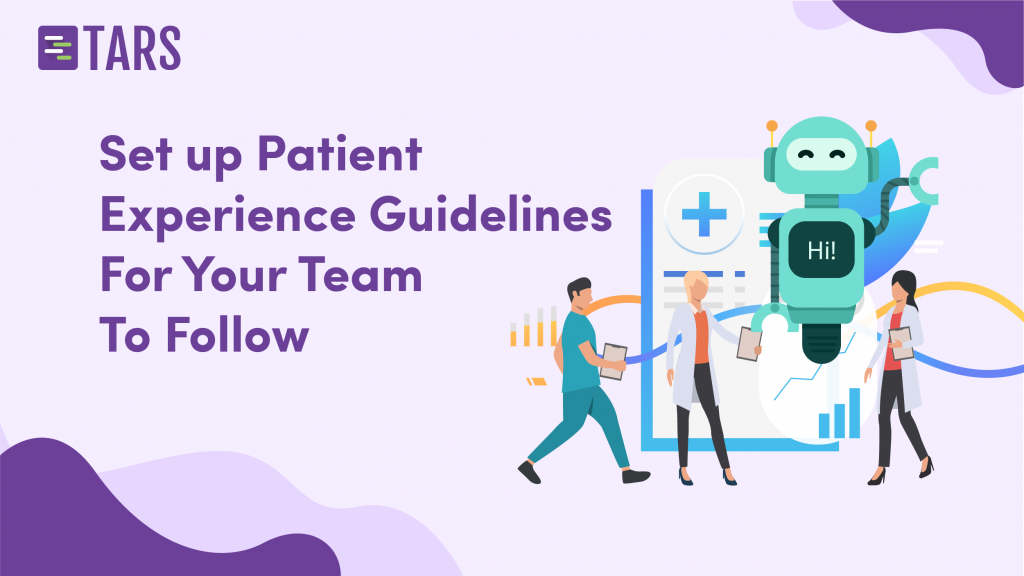 As we mentioned earlier, your staff (especially the medical staff) has a lot more important stuff on their mind than patient experience, so to make things easier for them, create a formulaic set of guidelines for them to follow.
These guidelines should cover things like appointment management, inpatient management, telephone etiquette, visitor rules, and basic cleanliness rules within the healthcare facility.
If you make them easy enough to follow, they'll soon become like second nature to your staff and they won't have to expend the mental energy to With these general guidelines set up, you can make your expectations clear to your team and provide positive and high-quality service to patients.
5. Provide Proper Training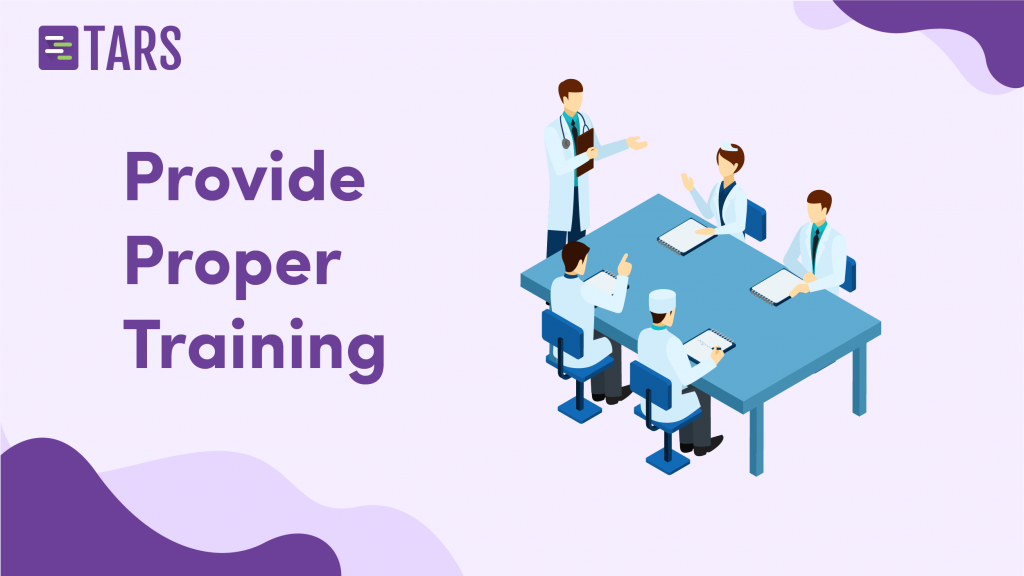 When it comes to patient experience, the mantra "show don't tell" applies completely.
Once you've created your set of customer support guidelines, conduct training to show your staff how they should be implemented.
Actually seeing what they should be doing will make it way easier for them to actually follow through with them.
6. Set Up A Digital Database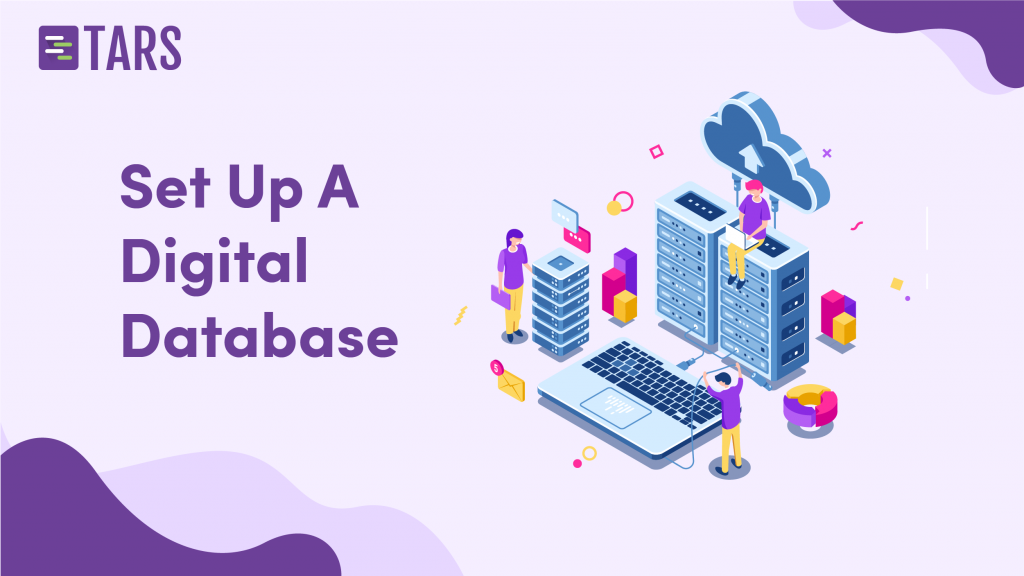 The vast majority of you are probably already doing this, but you gotta digitize your patient files (this is probably more applicable to a lot of smaller practices who haven't upgraded yet).
It'll cost a bit of money to purchase a subscription to the software that lets you do this, but it's worth it.
It'll save literally dozens of man hours every week because your service staff won't have to rifle through physical files to provide service to your patients.
7. Provide at-home Treatment Options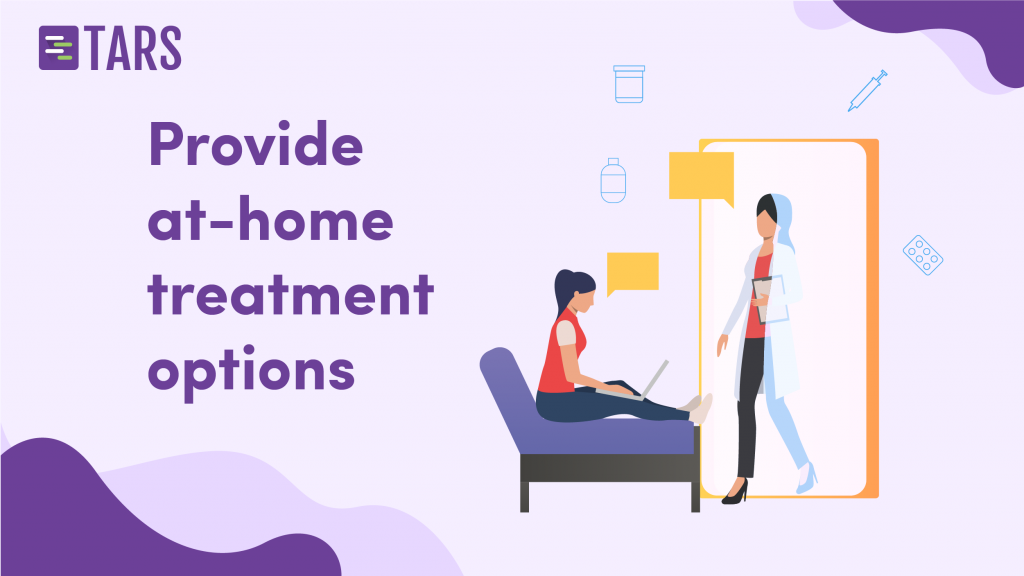 The home healthcare market is projected to be worth $515.6 billion by 2027, and with good reason. Home healthcare can allow old, disabled, and physically unwell patients to avail of your services without coming into your facility. This will not only make their patient experience better (by reducing the stress of arranging transportation) but also reduce the workload on your administrative staff as they won't have to deal with as many people in the waiting room. More importantly, Adopting this tactic can help you reach patients who were previously underserved!
And guess what! A lot of the tactics we mentioned above can help you implement an at-home strategy.
Chatbots, for example, can be used to collect the patients' addresses, book a time that works for your medical staff and automatically updates the schedules of all the parties to confirm the booking, so that your administrative staff doesn't have to spend time planning the logistics of the visit.
8. Give patients contact instructions for future healthcare needs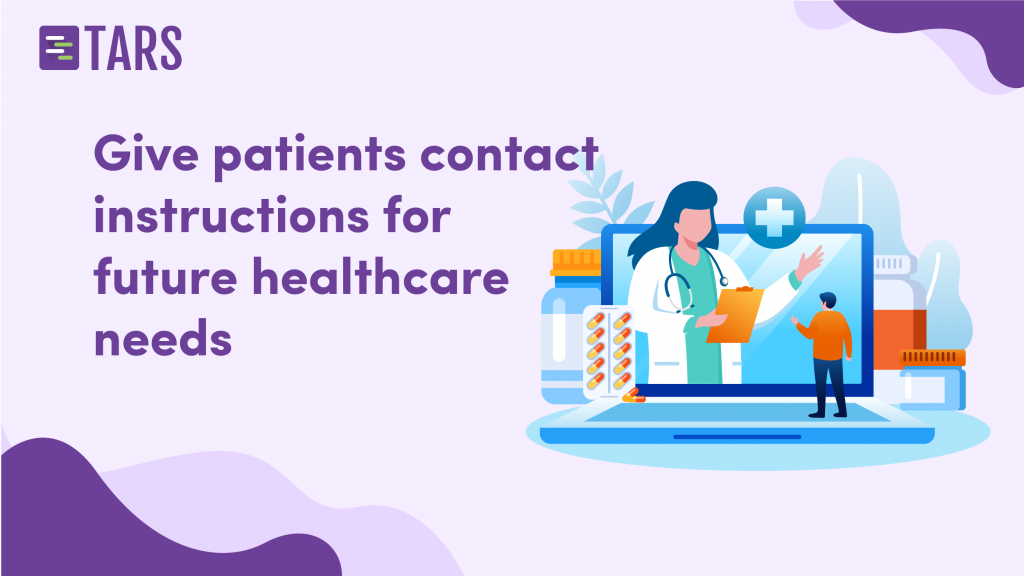 A key part of the patient experience is to make the post-discharge or post-visit process as smooth as possible.
Achieving this is wholly dependent on good communication.
A great way to do this is to create a standardized set of easy-to-follow instructions for how your patients can get in touch with you after they've left your facility.
Some ways you can achieve this are to create dedicated landing pages or chatbots that answer FAQs that patients often have, setting up an easy to access re-booking process (chatbots are great for this as well) and most importantly distributing these resources to patients immediately through handouts, emails and texts.
9. Ask for feedback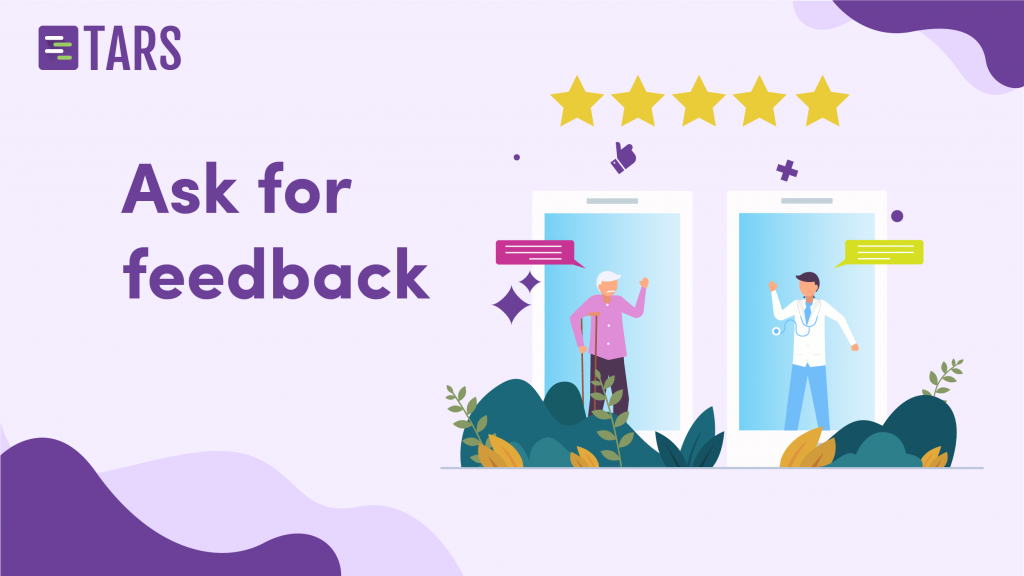 Honestly, this is by far the easiest and most effective way to improve the patient experience.
Short surveys at the end of each interaction can go a long way in identifying what you are doing well, and perhaps more importantly where you could improve.
When it comes to patient experience, your patients know best, and you should use them as a resource to understand what you can be doing to up your game!
If you're interested in implementing any of these tactics in your practice/hospital, book a demo with us today, and one of our patient experience experts can help you create a detailed plan for free.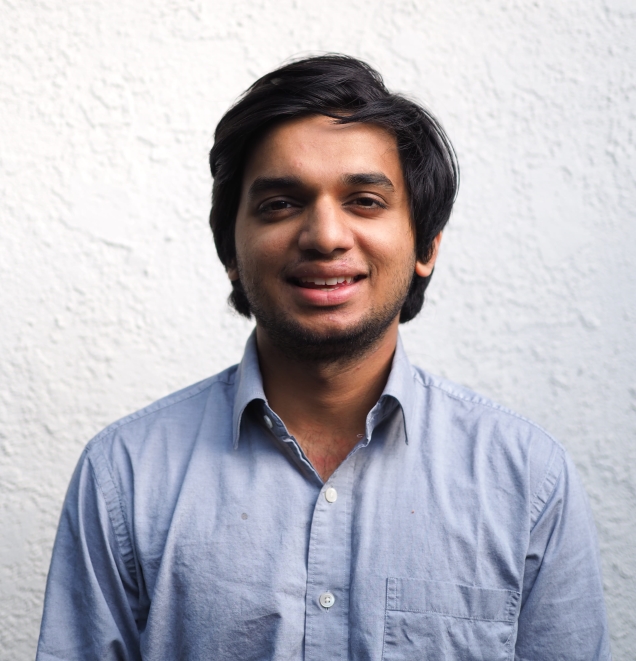 Arnav is the Director of Content Marketing at Tars. He spends most days building bots, writing about conversational design and scrolling through Giphy's trending section looking for the gifs that go into the Tars Newsletter.