At Tars, we strive to create the best UI possible in all of our software. For bot creators, this means a builder that makes it easy and intuitive to create chatbots, and for bot users it means providing a smooth and efficient experience that maximises usability. Today we are launching two significant updates in this spirit.
1. Collapsible menu
What is it?
In the Tars chatbot builder, we have a handy little side menu to help navigate the various aspects of your bot (e.g. data, settings, meta info). Of course, while building a bot, you don't need these options to be visible taking up unnecessary room on your screen. For this reason we have turned it into a collapsible menu, which can be made smaller to give you more screen space to do your actual work.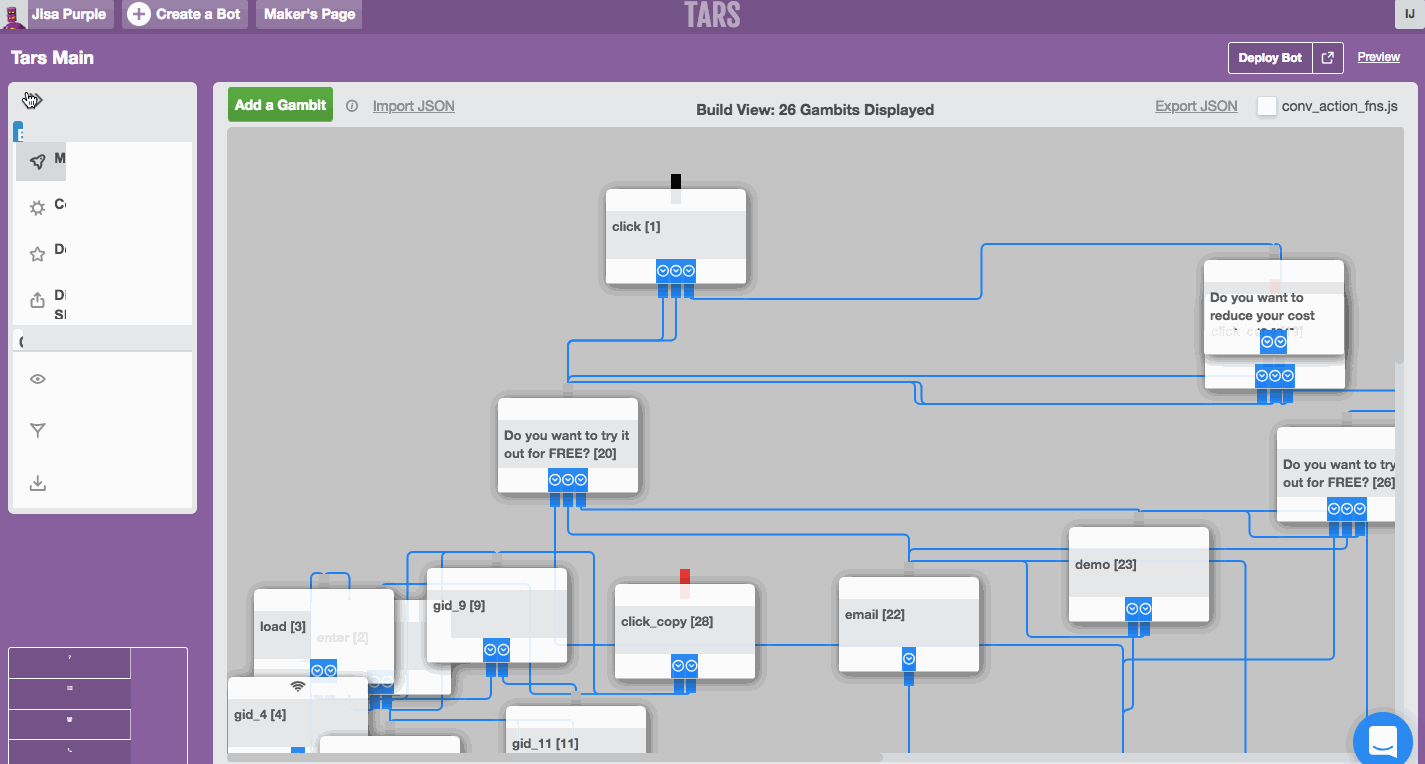 Why is it important?
Since you have more screen real estate to work with, you can comfortably fit more gambits onto a screen than before. This will give you a better sense of your bot's conversational structure which will make the bot making process quicker.
2. Dynamic snackbar
What is it?
If you've used a Tars bot you'll know that buttons are a great way to accept user input. In the past, if you had more than a couple of buttons, the area housing the buttons (i.e. the snackbar) had a bunch of weird blank space at the bottom. We have fixed this so that from now onwards the snackbar is just the right height, allocating more screen real estate to show the actual chat bubbles to users.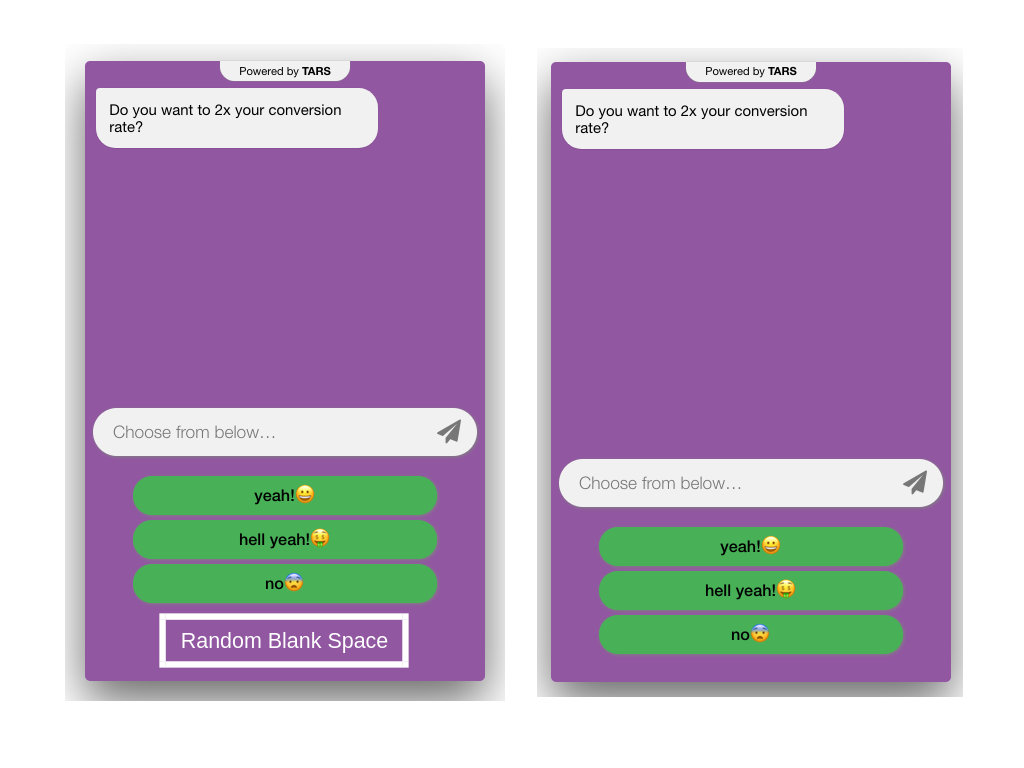 Why is this important?
A more efficient UI, even if it is incremental, makes for a better user experience. Better user experience means less friction, which in turn means lower drop rates and more leads.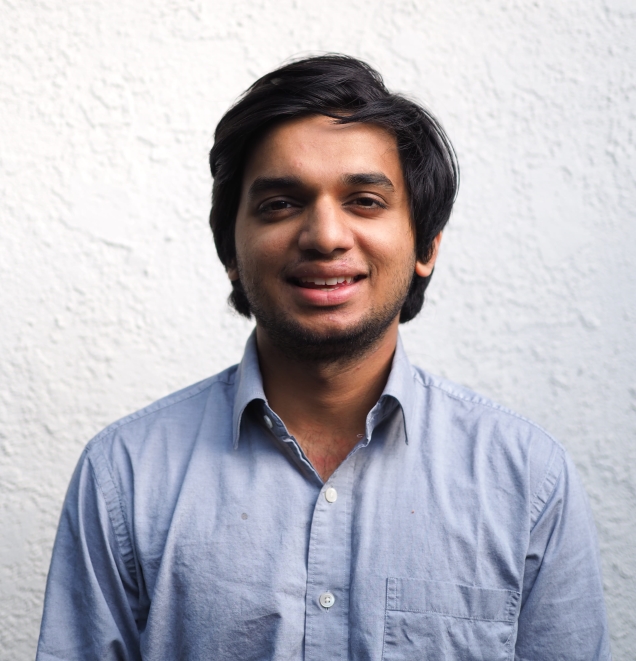 Arnav is the Director of Content Marketing at Tars. He spends most days building bots, writing about conversational design and scrolling through Giphy's trending section looking for the gifs that go into the Tars Newsletter.