When businesses make sweeping declarations like "customer is king", we rarely sit-back to think what that statement means. Its one of those lines we hear almost everyday, and yet we barely think about it — often dismissing it as a hyperbolic statement.
Yet, the phrase "customer is king" actually does say something about the people who assert it. When businesses say that "customer is king", what they are really indicating is their approach towards CSAT or Customer Satisfaction.
Of the many tools that help a business in maintaining its CSAT, Live Chat is second to none. In fact, a consumer research study from Oracle found that 90% of customers said the mere presence of the "Live Chat" button gives them confidence that they can get help if they need it.
This is why we at Tars are so excited about our most-awaited product update: Tars Native Live Chat.
Why Should You Care About This Feature?
Every Customer Service Manager (CSM) knowns that not all queries are created equal. In the language of CSMs, these queries usually can be classified in the following categories ⤵️
✅ L1 Queries: These are simple, repetitive and easily predictable customer queries. At this stage of the support process, the priority lies in logging of the issues, as soon as possible at the first point-of-contact, and then resolving them through customer support automation.
✅L2 Queries: These are complex customer queries that involve high-order problems that cannot be resolved through AI automation. Often involving multiple variables and novel issues, these L2 queries cannot be resolved without customer support agents or customer success managers.
Much like you wouldn't use a Katana sword to slice your Tuna lunch, different types of queries require different approaches.
While many businesses have traditionally relied on forms & emails to provide L1 support, these solutions tend to be non-scalable, expensive and most glaringly have High TATs (Turn Around Time). This is precisely why medium and enterprise businesses are shifting in droves to effective and affordable solutions like ai-based customer support chatbots.
But what about L2 queries? If a Conversational AI is unable to resolve a complex customer query (for eg: a special feature request or a new bug issue), then the L1 tickets are typically handed over to human agents with a domain expertise. By ensuring customer satisfaction, CSMs play much more than support role. By helping businesses in retaining and expanding their existing accounts, CSMs actually move the bottom-line.
This begs an important question: what platform do these human agents rely on for communicating in-real-time with customers? The answer, as we all know, is Live Chat.
For a while now, many Tars Clients — impressed with our chatbots — have wanted more. They wanted a Native Live Chat feature that would enable them to move their entire support architecture over to Tars.
We are extremely proud that the wait is now over. With our latest update, businesses can now resolve complex customer queries with Tars Native Live Chat.
What Are The Features Of Tars Native Live Chat?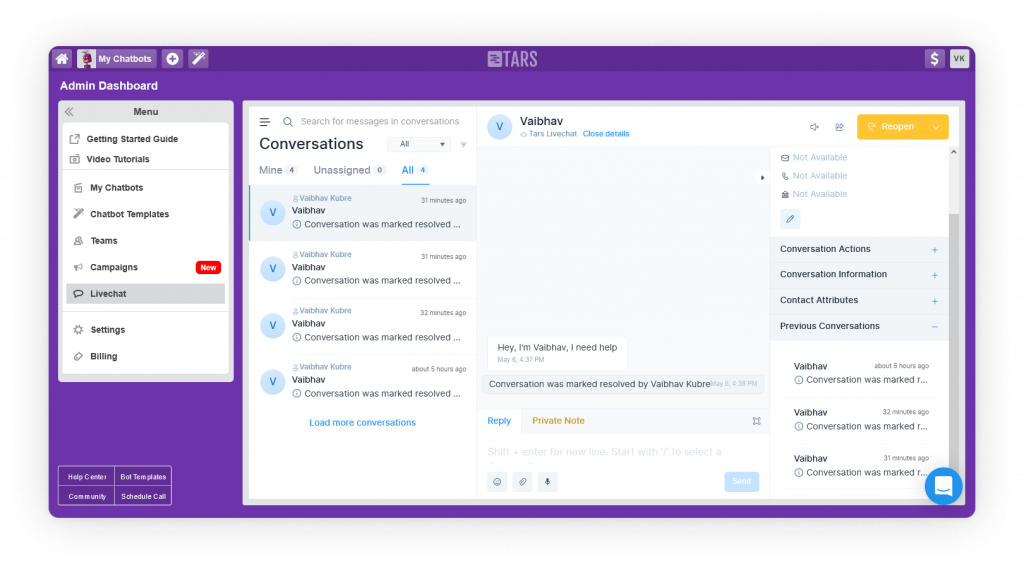 Here's what our users can expect from this latest feature update⤵️
🎯 Easy Access: There will be a clearly visible Live Chat Gambit in the Gambit Modal (i.e. our conversational containers)
🎯 Multi-agent Live Chat support: Multiple customer support agents can simultaneously use the Live Chat interface to resolve customer queries.
🎯 Real-Time Support: Agents logged into the Live Chat dashboard can see Live Chat requests and respond to the customer in-real-time. Alternatively, these can even be used to connect with your 'hot leads'. In case the agent is not online, the end-user will be asked to enter their email address and the query will be sent to the Live Chat dashboard, for a future response.
🎯 Data Retention: Live Chat access can be disabled and re-enabled accordingly without any data loss. Live Chat agents can see all the previous conversations if the end-user interacts with Live Chat again.
How To Get started?
Book a demo with us today and an in-house chatbot expert will personally onboard you onto the new Tars Native Live Chat along with every other TARS feature.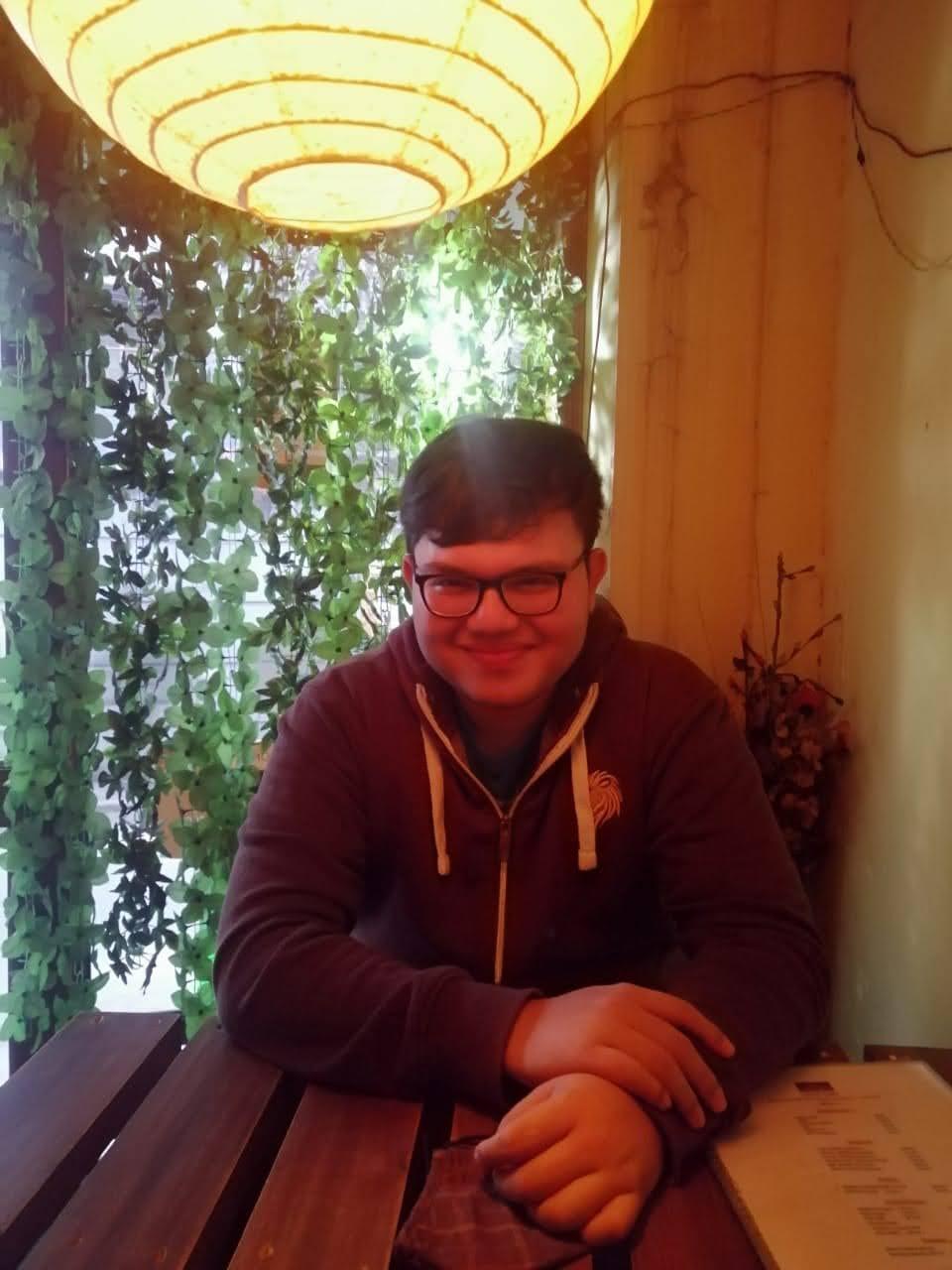 Soham is a content marketer on the Tars team. When he's not writing kickass blog posts like the one you just read he's reading obscure articles from history's foremost anti-enlightenment thinkers and writing treatises to send to his 3 substack subscribers.