BMA Group is a HR consulting firm that helps businesses attract, engage and retain employees. With offices in Puerto Rico, Florida, Dominican Republic, Trinidad & Tobago, Costa Rica, Panamá, Perú, and Madrid, they serve a wide range of clients (including Fortune 100 companies) across the Americas, Caribbean and Spain. Their services cover the entire corporate hierarchy from executive search to RPO so regardless of what type of position a business needs to fill BMA Group will source, vet and select the right candidate for the job. Even more impressive, the company prides itself on its ability to drive the hiring process quickly (their average time to fill is just 30 days), without compromising on quality (99.7% of employees hired through BMA Group stay in their position for over a year). We spoke with Natasha Martinez, BMA Group's Innovation and Marketing Lead about how she and her team use chatbots to reduce cost by 40% and increase applications.
BMA Group's Staffing Process
To source candidates, BMA Group relies on three channels: Paid Social, Job Portals and Organic Social (where they have a large audience).
Traffic from these channels is directed to a lead capture method (forms in past; chatbots today) that captures basic information from candidates which are then automatically pre-screened and sent to Vincere CRM.
Once in the CRM, the BMA team follows up with candidates to conduct basic phone screening and to coordinate an interview, technical assessments and behavioral assessments if required. The candidates who pass this stage are then either selected and hired by BMA group or handed off to BMA's clients depending on the specific requirements of the job.
The Problem
While they excel at administering all stages of this process, a key contributor to BMA Group's success has been their ability to drive unparalleled efficiency at the top of the talent funnel. Specifically by mastering social media in particular, they are able to drive high interest for positions in the sourcing process, thus ensuring a large enough pool of candidates to select from.
Of course, as with any successful channel, social media-driven staffing has come with a set of associated drawbacks that BMA group wanted to address. Specifically, Natasha and her team found that the cost of acquiring candidates (through paid social in particular) was higher than optimal and with additional volume in candidates came additional spam that was causing inefficiency later in the process, as recruiters would need to manually weed out bad candidates.
What BMA Group needed was a lead capture mechanism that converted more good candidates without increasing spend (to reduce the cost of leads) while simultaneously weeding out bad candidates (to prevent inefficiencies further down in the staffing funnel).
The Solution
To address these issues, BMA Group adopted a conversational approach to talent acquisition. Natasha and her team built a lead generation and qualification chatbot on the Tars builder for use in their campaigns.
They deployed the chatbot as a conversational landing page (CLP) on their ad campaigns. In this form of deployment, the chatbot lives on a standalone web page. When users click on a link to that page, they are dropped onto the CLP where the conversation begins.
While the CLP looks and feels like a chatbot, under the hood it is regular HTML, CSS and Javascript (like any other webpage). This means that it has a regular URL just like any other landing page and can be used in any digital ad campaign.
In the conversation, the chatbot collects basic contact information from candidates and more importantly, asks qualification questions to ascertain the candidate's fit for the position they are interested in.
Once captured, this data is sent to BMA Group's candidate database where the staffing team can use it to conduct follow-ups.
The Value
The chatbot achieved two outcomes.
First, it was able to achieve a higher conversion rate than the forms that BMA group previously used, thus increasing the number of candidates they could capture on their ad spend. This reduced the overall cost per lead of their campaigns, addressing the fist problem that they faced. The reason for this change is one that we commonly see in ad campaigns that replace their traditional landing pages with conversational landing pages. No one likes filling out forms, and as a result, traditional landing pages (which rely on forms for lead capture) have high drop-off rates. By reframing the lead capture experience as a conversation, chatbots address this issue. They transform the otherwise unengaging chore of filling a form into a personalized customer service experience that actually converts.
Second, by incorporating qualification into the chatbot flow, it addressed the junk lead issue as it was able to use conditional branching to identify a candidates fit for a position and weed them out before they were passed along in the staffing process.
The Effects
After implementing chatbots into their marketing campaigns, Natasha and her team have achieved a 40% drop in cost-per-candidate and seen considerable efficiency gains further down in the staffing process as they have fewer bad candidates to deal with.
While these outcomes might seem staggering, they are relatively common in the world of chatbots. The fundamental user experience advantages that chatbots have over traditional landing pages and forms are undeniable. If deployed properly, they are almost guaranteed to show results like the ones that BMA Group was able to achieve.
If you're interested in taking your candidate acquisition game to the next level, book a demo with us today.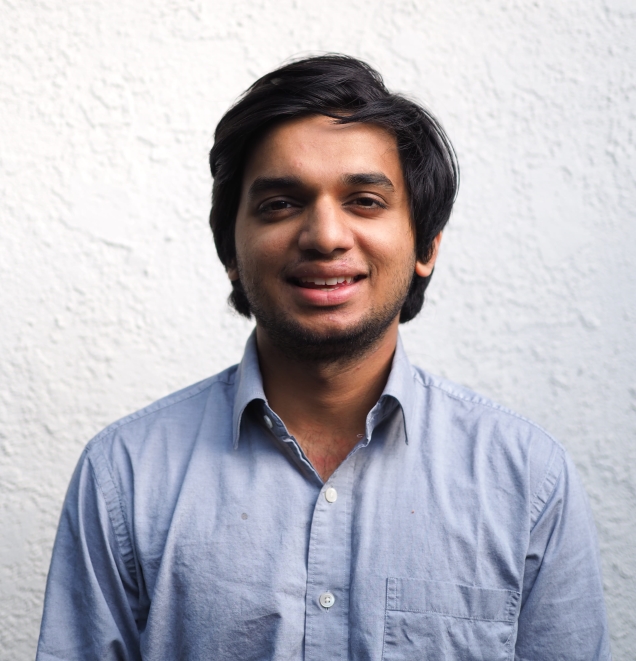 Arnav is the Director of Content Marketing at Tars. He spends most days building bots, writing about conversational design and scrolling through Giphy's trending section looking for the gifs that go into the Tars Newsletter.