Is customer experience important? A Walker study reveals that the answer is a definite "yes".
Why is that, you ask?
The study revealed that 86% of buyers will pay you more if they enjoy the experience of going through your sales funnel.
Times have changed. It's no longer enough to focus on sales and implement marketing strategies through a one-way lens.
Yes, you must have your upfront messaging on point. You need to communicate the problem-solving value of your product.
You also need to take into account whether your customers enjoy the process of:
Researching the benefits of your product
Buying your product
Using your product
Ready to learn what's required?
Here we go.
Make Product Searches Simple
It doesn't matter if you have a site for your digital marketing agency or an online dropshipping store, website visitors need to easily navigate your website and find your products in a hassle-free manner.
Work to ensure that your site navigation segments your products into classifications such as:
Save time for your users by providing filters that narrow searches in a way that saves time and eliminates frustration.
Loading time is a key factor to keep in mind here because 47% of your site visitors expect pages to load in under two seconds when searching your site.
Optimize items such as your images in order to make sure that your pages load quickly and provide the best possible website experience. Otherwise, you risk losing future customers when they get frustrated that they can't quickly find the product they need.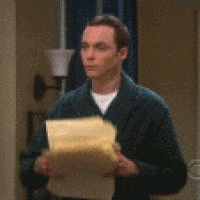 A live chat option comes in handy when planning your product search process. Provide this extra layer of help to site visitors in the event that they questions while searching.
Offer a Robust Live Chat Experience
How important is live chat?
Consider that live chat is the communication channel of choice for 41% of your customers and that 79% of all consumers say that they enjoy the instant responses they get using it.
The key to using this form of communication is to combine it with artificial intelligence chatbot software in order to provide the best 24/7 customer experience.
AI-enabled chatbot technology is useful for getting the conversation moving along and answering simple questions for your customers.
It's possible to then pass your most qualified leads over to live customer support reps or sales agents so that more complex questions and situations get handled in the best possible way for customers.
The most effective way to use live chat and chatbots on your website is to consider both context and messaging.
Infinity does a fine job with their chat popup:
If a customer decides to engage with the first question, notice how they provide details about a special that their website visitors can take advantage of:
If visitors have a question, they're invited to engage and ask away.
Reportz.io goes a bit deeper with their live chat experience. They provide the ability to start a conversation and ask questions, set up a 1on1 walkthrough call or search the site:
They then go a step further because if those three options aren't what they're visitors want, they provide the ability to search specific blog posts under the search box:
In addition, you could even implement an integration between live chat software and customer support apps to streamline customer experience. A perfect example is Automate.io's LiveChat and Intercom integration.
This allows live chat contact data to be automatically processed and synced so you essentially have an automated sales pipeline.
How can you employ similar tactics to give your customers an improved experience via live chat technology?
Provide Phone Support For Website Visitors
Did you know that 40% of your customers want the ability to talk to a live customer service representative when making buying decisions?
Does that surprise you?
Never assume that all people want to use chat technology or avoid human interaction in this day and age of technology.
Instead, provide a great experience to the segment of your target market that needs a real person to speak to when making their buying decisions.
The result?
You'll create sales you would have otherwise lost to competitors that do offer phone support.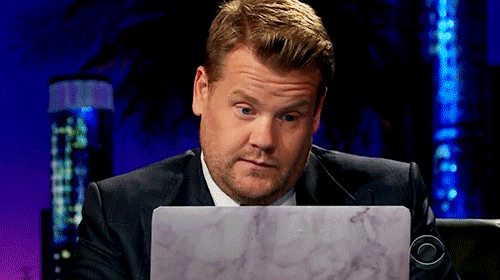 One way to easily handle this need is to use Voice over Internet Protocol (VoIP).
VoIP is a digital telephone technology that sends and receives calls over the Internet.
You might have heard of Vonage and other communication platforms because they've been delivering VoIP services since 2001.
While they offer quality service for your telephone support needs, plenty of Vonage alternatives exist.
For example, you could use an of the following VoIP options:
Nextiva
Google Voice
Ringblaze
magicJack
8×8
Ooma
Here's what to look for as you research the best VoIP solution for your customer service needs.
Consider reliability and down time. Does your chosen VoIP company's service go down too often when it comes to maintenance and upgrades?
Does your VoIp service provider offer 24/7 support so that you can always get a hold of someone if a problem exists?
Is your VoIP company versatile enough to grow with you as your company grows?
Make sure you select a provider that's able to deliver consistently high-quality calls.
Here's part of a chart from GetVoIP and their reviews on various VoIP options. As a side note, having a neat and colorful user interface (even if the color is just from logos) can really help with improving customer experience.
Use Website Popups
Popups that allow for immediate live chat possibilities aren't the only way to engage your customers effectively.
You should use more traditional website popups as well, as they, for example, allow you to gather customer information and grow your email list.
Consider the following criteria when creating your popup offers.
Timing and context: Use popups that make sense on the page a visitor is currently viewing. For example, it's probably not effective to offer a newsletter signup message on your popup while visitors are viewing your pricing page.
Offer: Is your free resource good enough to get website visitors to provide their email address or other information in exchange for it?
Design: Use eye-catching designs to grab attention and encourage visitors to take action. These visitors are likely hustling and will call it quits on your site if you can't "dazzle them brilliance" early enough.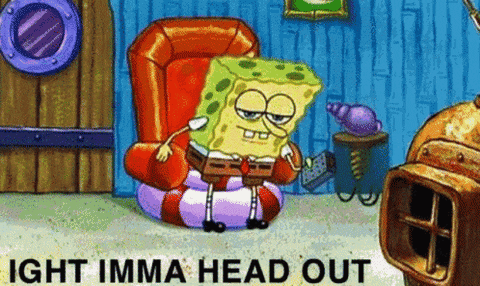 Here's an example of an exit popup from ForexOp.
ForexOp's target market is looking for ways to improve their trading.
Notice how the messaging is clear and to the point as you try to exit the site. The offer is relevant because their customers need information about how to use this exact strategy on their own trading.
CookingLight does a fine job with their exit popup as well:
Notice that the design and offer is perfect for their target audience.
Exit intent popups aren't the only popup strategies to use on your website.
Experiment with timed popups. For example, you might allow your readers to consume 20 seconds of a blog post before offering a popup that allows them to opt-in to your newsletter.
Customize your popups to your content. Instead of offering the same timed popup on all website pages, offer customized messaging based on which page your visitors are on.
For example:
Blog post: Are you teaching your visitors how to start a blog? Offer a content upgrade with your popup that teaches them about the top 10 website hosts to use for their blog.
Pricing page: Offer a special discount offer with your popup.
Include a Knowledge Base On Your Website
I gave you a statistic above about the segment of your market that wants to access phone agents when they have questions.
You know what?
Another segment of your audience wants nothing to do with human interaction.
In fact, over 50% of your customers want to find answers all on their own.
If you don't provide customers with quick answers they can easily search for and find on their own, they'll abandon your site before they'll pick up the phone to call you. Many of them won't even use the live chat option on your website.
That's where your knowledge base software comes into play.
A knowledge base is one central database where customers can search for and have access to tutorials, guides and FAQs. It might also include tips for using your product or service, directions to a brick & mortar location or information about your staff.
Here's an example of a knowledge base from Asana:
There are three main benefits to using a knowledge base:
It's a quicker solution for your customers: Most people want fast and easy answers to their questions. They already assume they can search your site for those answers, so provide that option to them.
It's helpful for your customer service reps: Lessen the load on your agents by allowing customers to answer their own questions. The process cuts down on inbound phone or live chat interactions and allows your reps to invest quality time with those customers who do reach out to talk or chat.
It prevents losing customers to competitors: Your prospects and customers will turn to competitors who provide a better customer experience if you fall down with building out a knowledge base. It's easy to begin the process, too. Start simply with the most commonly asked questions. Build out a more advanced version over time.
Let's look at one more quality knowledge base example from Visme:
Use a Knowledge Management Guide
A knowledge management guide is another way to improve the customer's experience with your company.
This type of guide makes use of your staff's expertise and knowledge in order to document all of your internal company processes.
How does this improve your customer's overall experience?
First, it improves your team's overall productivity because your employees can:
Easily access step-by-step best practices for dealing with specific processes and tasks
More efficiently use company technology and tools
Collaborate and communicate more effectively
Second, it improves the alignment between employees and customers.
Your team can handle customer service situations better when the customer service team knows what the marketing and sales departments are doing.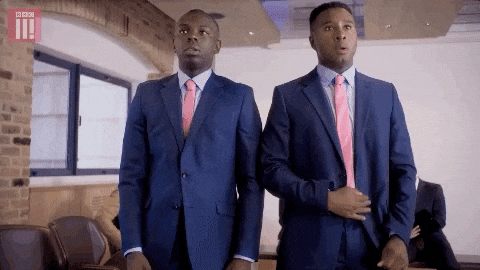 If your customer service reps don't know the offers that the sales team is offering, then customers become upset when the messaging from the customer service department doesn't match what was said on sales calls.
Build a Product Roadmap
A product roadmap is your company's plan that outlines the vision, progress, priorities and overall long-term direction of your product.
What does your product's plan and direction have to do with improving customer experience?
It's similar in nature to knowledge management in that it helps ensure that you're taking your customer into account when building out the product.
Too many entrepreneurs fail because they focus more on their own ideas when building their brands and creating products than the experiences they're providing customers.
You and your team should create a product roadmap that pays attention to and remains responsive to ongoing customer feedback.
Consider developing two types of roadmaps.
An internal product roadmap guides your development and executive teams to keep the customer firmly in mind when creating or adjusting products.
An external roadmap is shown to customers and gets them excited about features and solutions to problems. That's why product roadmap software exists – to help make this process easy for you.
Here are a few of the ones I've personally used in the past:
ProductBoard offers this type of software and allows you to build out roadmaps like this:
Monday.com is another example of a superb planning software to use to your company's advantage when developing a product customers will love; it's even more important if your company includes remote teams.
Airfocus is yet another company that helps you put together product roadmaps:
Create An Outstanding Onboarding Experience
Onboard your customers with a quality process and you'll benefit from a happy, long-term customer base.
Here's how to do it.
Start off by personalizing the experience.
This requires a thorough understanding of your avatar. Take the time to understand each of the following about your best target customer:
Challenges
Pain points
Obstacles
Break things down into small pieces to help new customers understand how to best use your product.
Focus on setting clear expectations both before and after the purchase decision.
Promises made during the sales process must be clearly proven after the sale.
Help customers move through product implementation in a way that shows them how to experience quick wins. Consider the idea of building online courses as free resources to assist your customers in fully onboarding and utilizing your product offering.
Find ways to celebrate wins with your customers. Acknowledgment of progress is a proven way to keep customers happy and reduce refund requests.
Reemphasize the value of your product as you work through the onboarding experience. Reference examples of past customers who solved their problems with your product so new customers can visualize their improved future.
Keep the line of communication wide open during onboarding. In some cases, you might find your users having trouble experiencing their first quick "wins" on the product, especially, if the product is rather complex.
Smart product marketers host regular product onboarding webinars to showcase some use cases for new users. Once the user experiences their first quick wins and sees the value of their investment, they're more likely to stick with the product.
Finally, track the movement of customers through onboarding and beyond in order to find areas to improve upon.
Automate Your Process
Using your LinkedIn page as a business hub is one way to help streamline your social connection, selling and customer service campaigns.
Use LinkedIn automation tools to help:
Publish content at the correct time and to the correct audience
Create a more personalized LinkedIn connection experience
Automate redundant and repetitive tasks
Several tools exist to help on LinkedIn:
SocialPilot fetches insights from your LinkedIn Company page. Use this information about engagement growth, number of followers and click through rate to optimize your posting schedule.
Linked Helper allows you to endorse contacts automatically and connect with potential customers via the auto mailing system.
Expandi personalizes your messaging on LinkedIn and creates connector campaigns. Use it's drip campaign functionality to follow up with prospects and customers.
Other useful LinkedIn tools include:
Are you ready to improve the quality of your customer experience plan?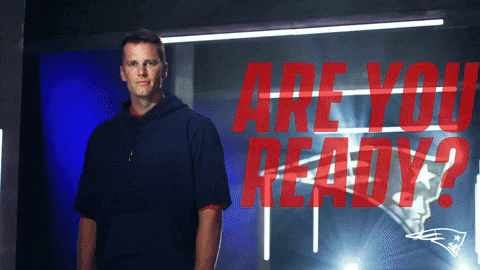 Start in this manner.
Identify your company's weak spots first.
Have you neglected phone or chat support for too long?
Is your onboarding sequence ineffective?
Does your website lack a knowledge base?
Create a list in order of importance and begin fixing the holes immediately.
Remember that building and sustaining a successful business isn't only about selling a solid product.
It requires a deep understanding of your customers and what they expect when it comes to the overall experience with your company.
Create a superior experience throughout your entire sales funnel.
The result?
Industry domination and ever-increasing profits.
Ricky Wang is an online entrepreneur and founder of rickywang.com. He provides digital guides and resources to help other aspiring entrepreneurs build and grow successful online businesses. You can connect with Ricky on Twitter and LinkedIn.