We are thrilled to announce that after an in-depth review, Tars has won the prestigious 2019 FinancesOnline Rising Star and Premium Usability awards. The rising star award is given to products that have recently entered the market but are already becoming very popular and the premium usability award is granted to products that offer especially good user experience (how easy it is to start using the product, how well-designed its interface and features are to facilitate the work process etc).

If you've read any of our product updates or newsletters, you will know that the Tars product team works tirelessly to provide marketers with the most frictionless chatbot and conversational landing page creation experience possible. These awards are heartening, but unsurprising signals that they are doing their jobs right.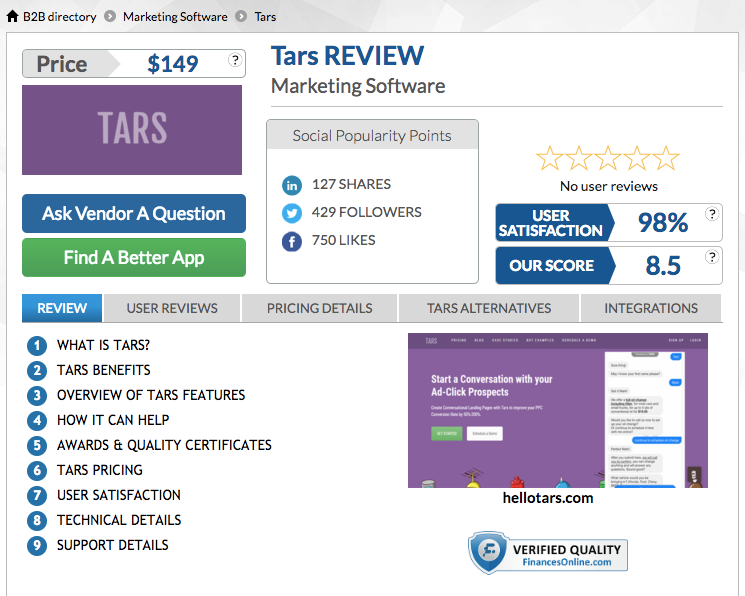 In conducting their review, FinancesOnline's team evaluated the product using a variety of different criteria. Here are the highlights of their findings:

Relative increase in conversion rate when shifting from traditional landing pages to Tars conversational landing pages
Relative increase in lead quality when shifting from traditional landing pages to Tars conversational landing pages
The ease-of-use of the builder to build complex marketing conversational flows
A powerful data analytics engine to better understand how prospects are interacting with the Tars conversational landing pages
The ability to create unique bot links, allowing for easy distribution of conversational landing pages
The versatility of the Tars API integration feature allowing marketers to send and fetch data from their favorite ERPs and CRMs.
If you agree with FinancesOnline's glowing review, please visit FinancesOnline.com to post your own review of Tars.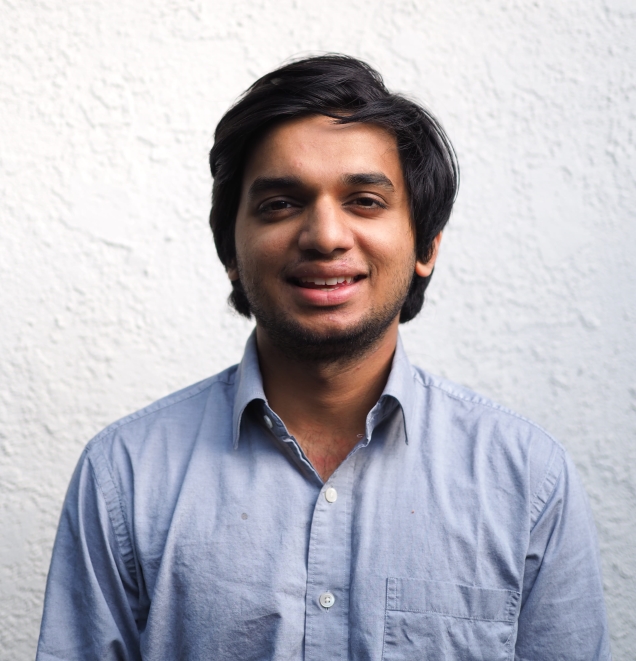 Arnav is the Director of Content Marketing at Tars. He spends most days building bots, writing about conversational design and scrolling through Giphy's trending section looking for the gifs that go into the Tars Newsletter.