Overview
In an age where everyday banking means digital banking, financial institutions are trying to get above and ahead of each other. One way of stepping up their game is incorporating conversational banking with the help of artificial intelligence.
With the introduction of banking chatbots, Banking sector has now taken online banking to another level. Chatbots in banking have created quite a stir in corporate banking by bringing banking services to every customer's doorstep.
Chatbots in banking can ensure operational cost savings, enhance customer service and improve customer satisfaction. Deploy this via a messenger app called WhatsApp and voila…you have the best banking chatbot in your kitty.
In this ultimate guide, you will learn the magic of conversational AI- how banking chatbots can act as financial advisors and strengthen customer loyalty.
Introduction
Since you've arrived here, you're probably considering how to leverage the power of WhatsApp to generate real value for your Banking & Financial Services business. With a step-by-step guide to the TARS WhatsApp Engagement Suite, we are here to help you understand how.
But before we dive in, here's a brief look at what you'll get in our Ultimate Guide To WhatsApp Marketing (For Banking & Financial Services) 👇🏼
✅ The Secret Sauce of WhatsApp Engagement
✅ Understanding WhatsApp Automation
✅ WhatsApp Use-Cases For Banking & Financial Services
✅ How To Get Started With Tars WhatsApp Engagement Suite
The Secret Sauce of WhatsApp Engagement
In the public imagination, WhatsApp is viewed (rightfully so) as the most popular instant messaging service in the world. With more than two billion active users — if WhatsApp was a country, it would technically be the most populous one.
But what is often overlooked in the public discourse is the incredible technical infrastructure that WhatsApp provides for businesses, to enhance and upgrade their ⤵️
🎯 Lead Engagement: Pre-sale; includes lead generation and lead conversion
🎯 Customer Engagement: Post-sale; includes transactional messages, customer marketing and customer support.
Now here comes the big reveal.
Since WhatsApp is free for individual use, it's infact WhatsApp Business & its APIs that generate the lion's share of the company's revenue. Yet, WhatsApp markets itself as primarily a consumer centric company.
This is not by accident, but by design.
By marketing themselves as an instant messaging app to communicate with friends and family, WhatsApp allows businesses to position themselves as much more approachable, trustworthy and personal in all its customer interactions.
No wonder WhatsApp Messages have an open rate of nearly 98% and a response rate of nearly 40%! By giving 5x times more visibility and responses than any other channel, WhatsApp blows every other lead & customer engagement channel out of the water.
We knew that going ahead, WhatsApp Engagementwill define the future of conversational commerce. This is why we originally committed to building the TARS WhatsApp Engagement Suite.
Our first order of business? Cracking WhatsApp Automation.
Understanding WhatsApp Banking Chatbots
Imagine a robot employee that never sleeps, never vacations and is always at your beck and call to handle an infinite number of tasks, repeatedly.
Wouldn't that robot be a delight? If you can understand the appeal of a robo-employee, then you already get WhatsApp Automation.
WhatsApp banking chatbotengages your leads & customers by simulating human conversations based on a predefined set of conditions, that you are free to determine according to your use-case.
Most importantly, it does so at a fraction of the cost you would otherwise spend in hiring an army to manually communicate with your customers.
But it's not just about the numbers. It's about processes. WhatsApp Automation fundamentally transforms how businesses view the customer pipeline, by enabling
Conversational KYC
Smart Notifications
Quick Information Retrieval
Interactive Service / Product Discovery
Personalized Customer Marketing
Immediate Customer Support
Increased Operational Cost Savings
In other words, we are entering a world where Marketing, Sales and Customer Support communication will no longer be siloed in neatly separated categories.
They will all become different parts of a giantWhatsApp Engagement Engine.
WhatsApp Use-Cases for Banking & Financial Institutions
Let's take a deep dive into the various WhatsApp use-cases for Banking & Financial Services👇🏼
1. Conversational KYC
Key Benefit: Less Onboarding Time, More KYC Submissions.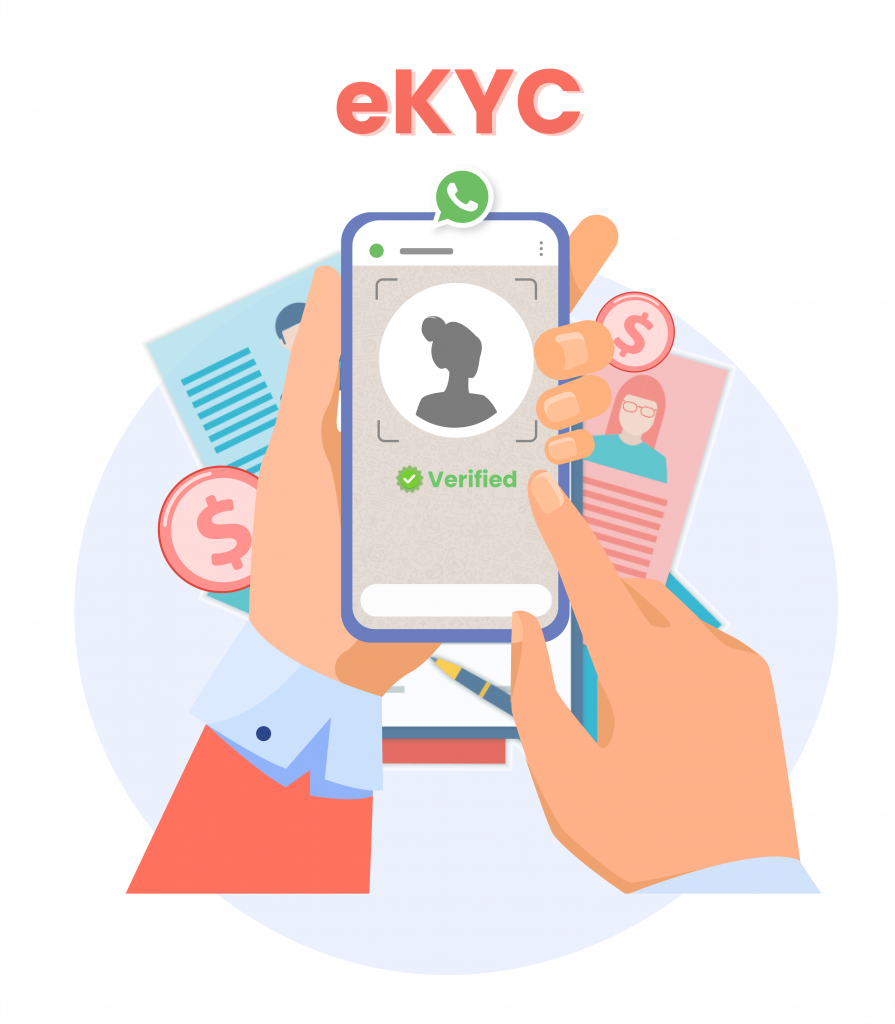 All financial institutions must confirm that their customers are who they claim to be. Be it traditional banking and insurance giants or new-age BNPL lenders; the Know Your Customer (KYC) process is key to onboarding any new customer.
Yet, KYC has for years remained a sore point for the banking sector. Literally, everyone hates filling long & complex KYC forms. Since this form filling is perceived as a 'chore', customer experience tends to go for a toss, and onboarding new customers becomes a real hassle. This leads to higher drop rates and abandoned applications,
That's where Conversational KYC comes in. Using the Tars WhatsApp Engagement Suite, users can conversationally complete the KYC process; uploading and sharing media like documents and images over a friendly, encrypted WhatsApp chat.
For your BFSI business, this essentially translates to quicker and more KYC submissions: courtesy an engaging WhatsApp conversation that doesn't overwhelm users with a million fields at the same time!
2. Smart Notifications
Key Benefit: Engaging Customer Experience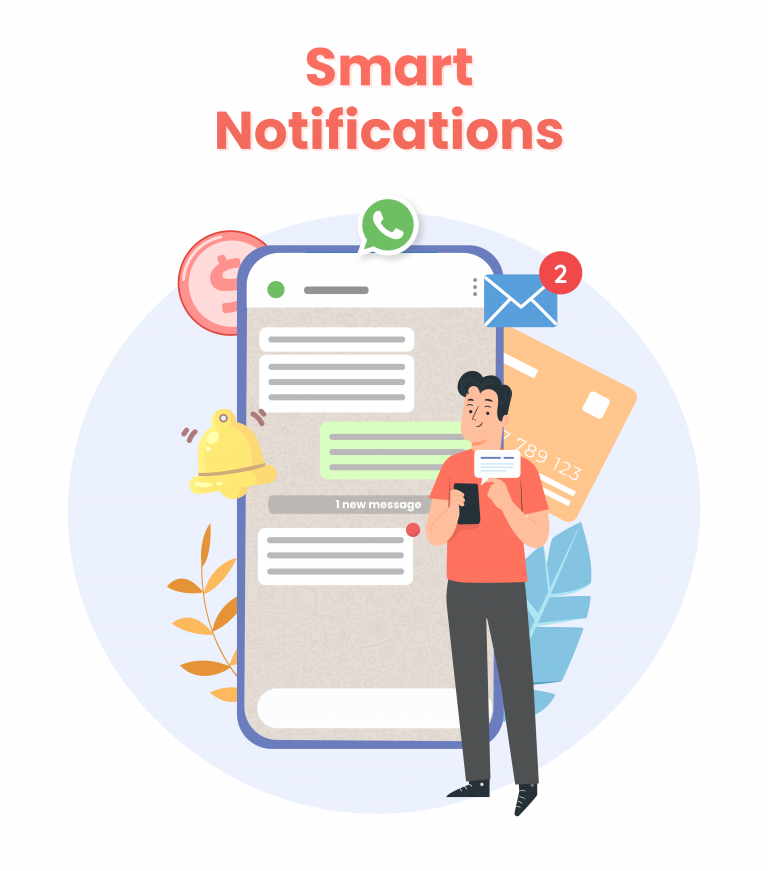 We all know the boring transactional messages that tend to pile up in our SMS or Email Inbox. They are cold, impersonal and serve little purpose other thank ticking a checkbox in customer communication.
What if we told you that not only can these transactional messages be turned into engaging chat-based conversations — but they can also be triggered automatically, straight from your CRM!
That's right, using the Tars WhatsApp Engagement Suite — your Banking sector can push notifications, like banking news, changes in credit scores, or credit card benefits, every time a customer signs up for your services, containing information like⤵️
Bank Accounts Details
Invoice PDFs
Onboarding Details
FAQ for New Users
All of this without the user ever leaving the chat!
What's key here is that Smart Notifications turn transactional communication into user engagement; thereby supercharging the customer experience!
3. Quick Information Retrieval
Key Benefit: Improved Customer Satisfaction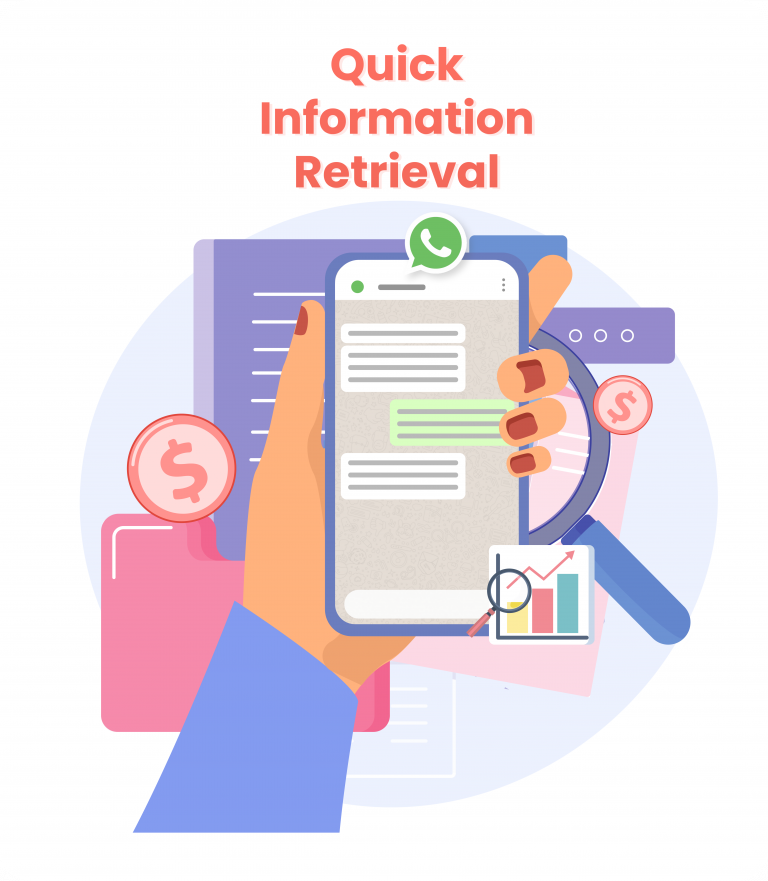 Your customers want to retrieve useful information about their bank accounts, a personal loan, bank's products, etc — immediately, securely and without any effort. But banking and finance websites require extensive navigation on the customer's end to find what they are looking for.
Often, existing clients want to know their account statement, or quickly find their nearest ATM. For L1 actions like these they neither want to open cluttered webpages overflowing with details; nor do they need human assistance. A bot connected to the CRM can easily retrieve such info. And that's the customer experience we specialize in!
How would it work? For example: the Tars WhatsApp Engagement Suite can be configured such that it gives users a list of nearby ATMs based on keyword input, or retrieve account balance based on Unique IDs.
4. Interactive Service / Product Discovery
Key Benefit: Ease of Discovery
From housing finance to mutual funds to credit cards, every bank / finance co. offers a whole host of services & bank's products, for which it wants both maximum visibility and ease of user discovery. But this is easier said than done.
Most banking & finance outfits tend to approach this problem purely in terms of landing page optimization. While optimizing landing pages can certainly help, nothing beats the customer experience of simply discovering new products and services through an interactive chat.
Instead of trying to upsell you on a million things at the same time, Tars WhatsApp EngagementSuite presents your users with a clean interface with list menus, where they can direct the product discovery process, and learn more about the same, without ever leaving the WhatsApp chat.
5. Personalized Customer Marketing
Key Benefit: More Revenue from Existing Clients.
Customer marketing is a term that refers to any marketing activity that's aimed at your current customers. While channels like Email & SMS have been traditionally used for customer marketing campaigns, they tend to have extremely low open-rates and non-existent response rates.
Where Emails & SMSes fail, WhatsApp shine. Using the Tars WhatsApp Engagement Suite – any bank or finance co. can drive more revenue from their existing customers by sending personalized offers, newsletters and product launches, straight into the customer's WhatsApp inbox.
6. Immediate Customer Support
Key Benefit: Low Turnaround Time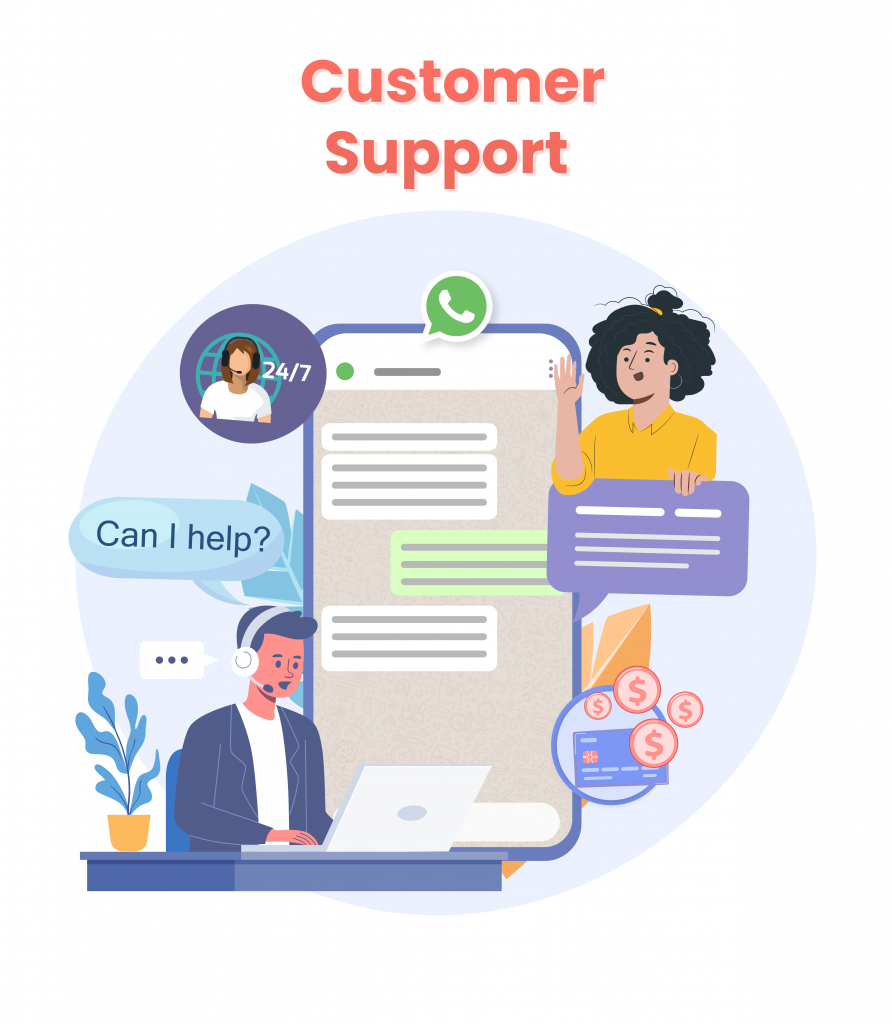 The banking and financial sector runs on competing levels of customer trust. And trust requires speedy resolution of all queries, claims & support tickets, not once — but constantly.
Who wouldn't prefer a virtual assistant at their beck and call 24×7?
Since hiring an army of live agents is cost-ineffective, you can get all your commonly-asked customer support queries — about registered addresses, net banking passwords, recurring payments, etc. — answered automatically through the Tars WhatsApp Engagement Suite.
What Are The Features Of Tars WhatsApp Engagement Suite?
🔐Key Features
1️⃣ Conversation Automation
At its core, Tars is an innovator in the Conversational Tech space. Naturally, we ought to begin by highlighting the role of Conversation Automation in the Tars WhatsApp Engagement Suite.
To start with, conversational automation engages your customers by simulating human conversations based on a predefined set of conditions that you are free to determine according to your use-case. Moreover, it does so at a fraction of the cost you would otherwise spend in hiring an army-sized team, for manually communicating with your customers.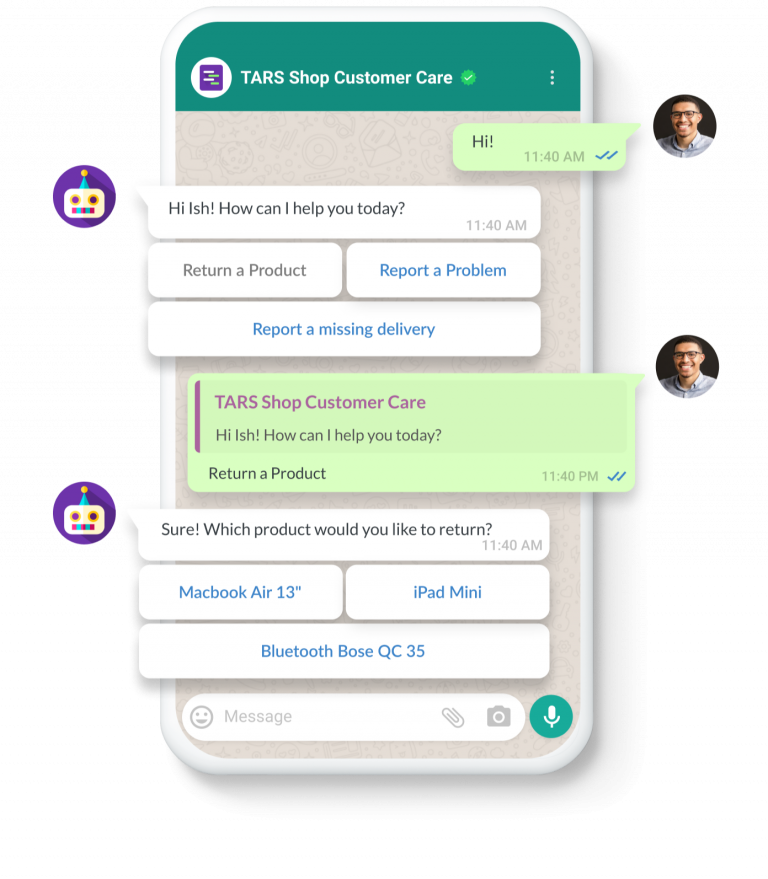 But what makes the combination of WhatsApp + Conversational Automation special is that it allows you to reimagine ANY customer touchpoint as an engaging conversational, which in turn 🚀🚀🚀 both your CSAT and Customer Experience.
2️⃣ No-Code Chatbot Builder
While the hype around no-code tools has been rather recent, we at Tars had recognized the immense potential of no-code from right when we started.
That's why with the Tars No-Code Chatbot Builder, your marketing or customer success team can take chatbots from ideation to deployment to optimization without ever involving the IT department.
Isn't that awesome?
Be it fixing a grammatical error in your chatbot copy or completely overhauling the chatbot, our builder will enable you to make and deploy changes to your conversational flow without ever meddling with even a line of pesky code.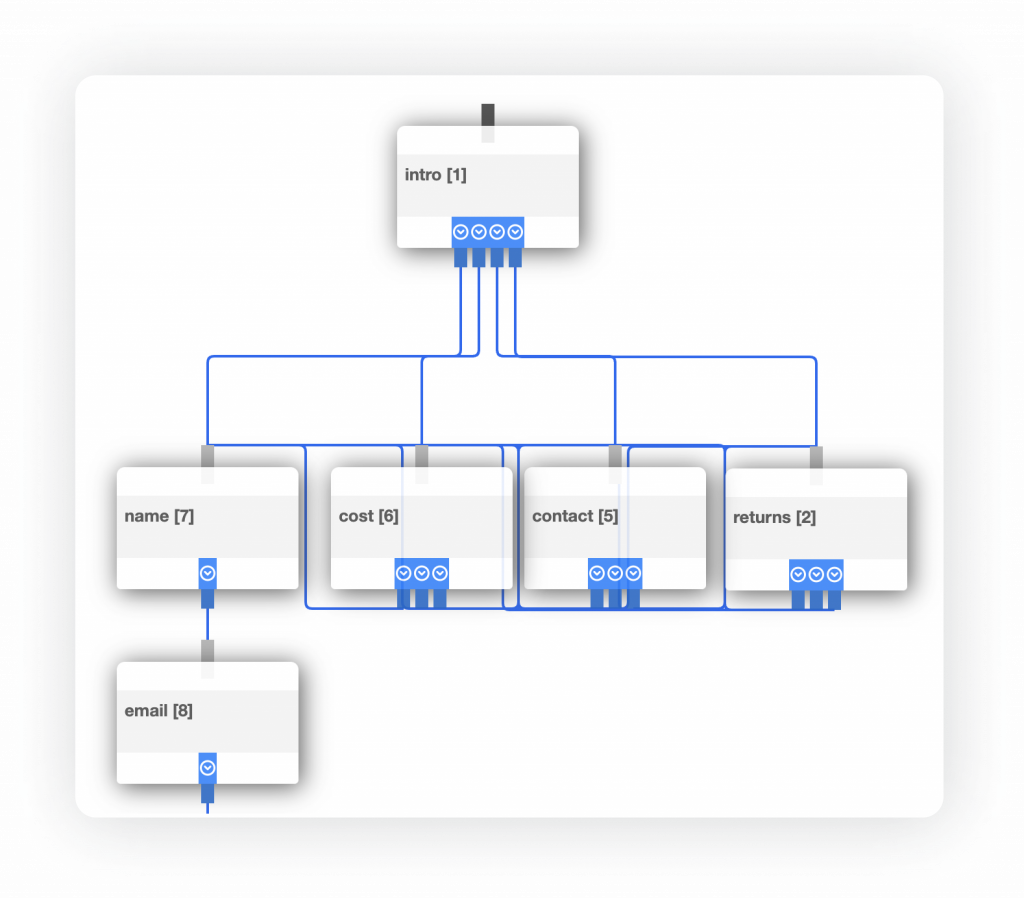 3️⃣ One-Time Campaigns
Using the One-Time Campaign feature in the Tars WhatsApp Engagement Suite, businesses like yours can send customized template messages to segmented audience lists so as to drive more revenue from your existing customers through latest offers product launches; all while consistently hitting 80%+ open rates.
With this feature in your bag, you can finally bid a permanent farewell to low-engagement, one-size-fits-all message blasts to your whole list.
Why? Because your business can now create custom audiences for your campaign in our campaign audience manager, thereby leveraging segmentation to achieve unparalleled open and response rates.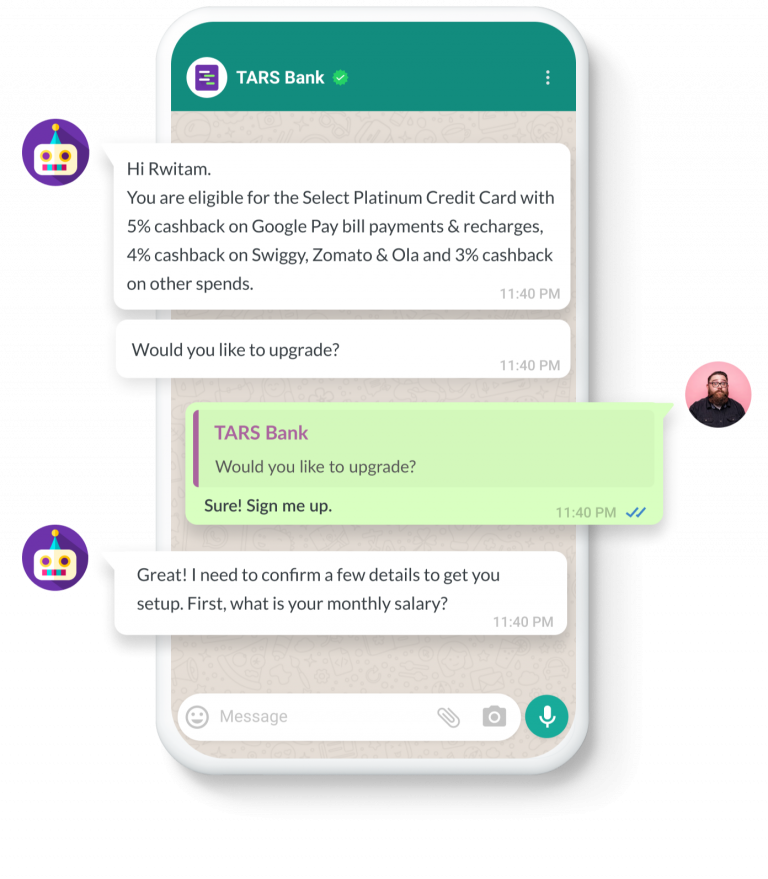 4️⃣ Ongoing Campaigns
Ever received a WhatsApp Notification confirming your flight/hotel bookings, along with the necessary attachments? If yes, then you have already experienced the magic of Ongoing Campaign.
WhatsApp Ongoing Campaign feature lets businesses trigger automatic WhatsApp messages from their CRM, based on a set of predefined conditions and logic that determine the nature of the conversational flow.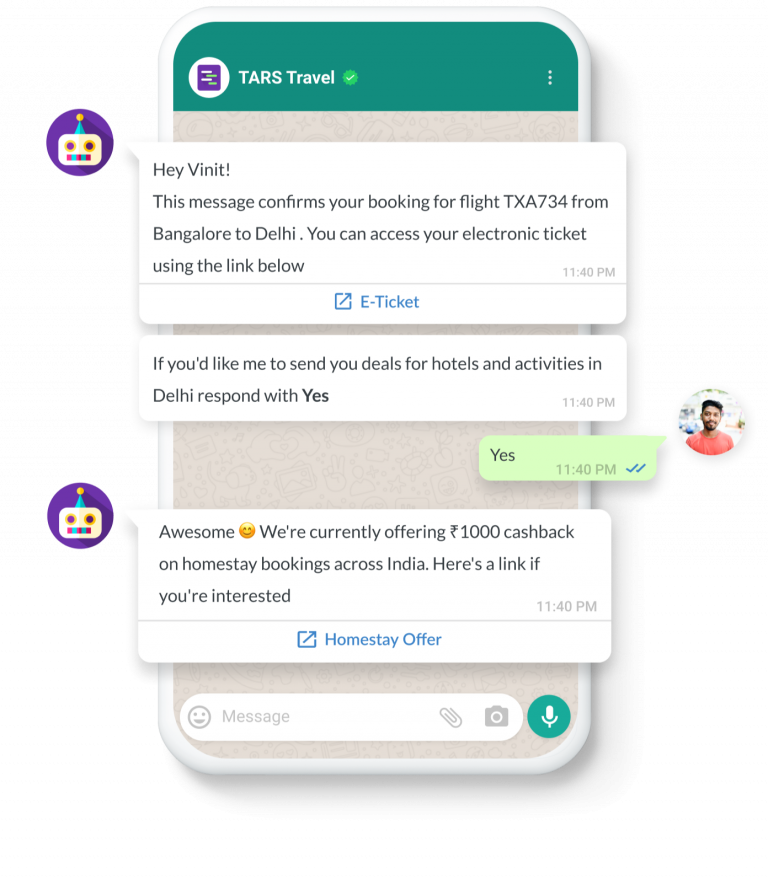 For example, if you run an e-commerce site and want to reduce incomplete orders at the payment stage, you can set up an Ongoing Campaign that will automatically send a notification to your customer the moment a failed payment order shows up as being delivered in your CRM.
How do you set this up?
First, generate an ongoing campaign API endpoint in our campaign manager and embed it at key touchpoints of your customer journey. Then, when users reach that point of the journey, the API will be triggered and your notification will be sent.
For example, once the user responds to the previously mentioned 'payment failed' message, they can then be automatically guided through a conversational flow that leads to payment completion along with feedback collection.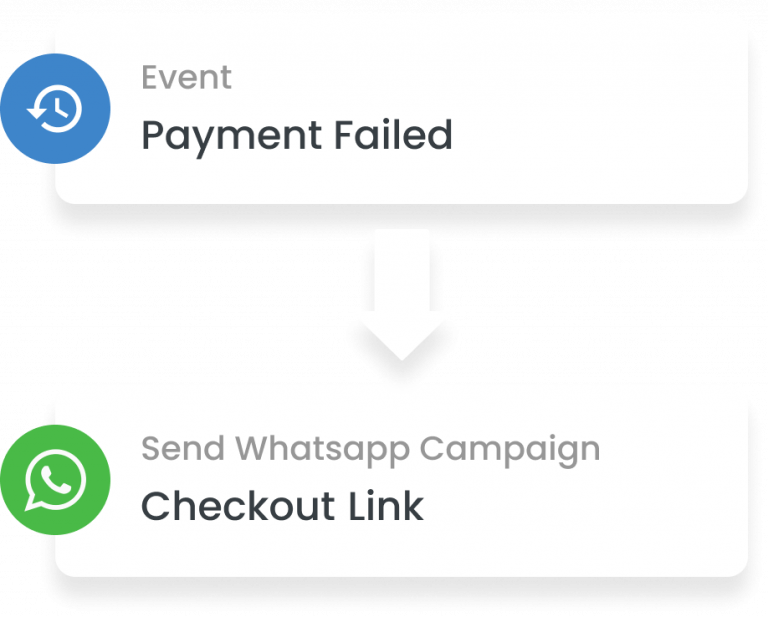 And that's just scratching the surface!
Think about it this way. You already send these sorts of messages today over SMS and Email. WhatsApp Ongoing Campaigns lets you do the same thing, but instead of SMS or Email, these are smart messages going through WhatsApp, that your customers can actually interact with.
FAQs
What is a banking chatbot?
An banking chatbot is a fully automated piece of software that has a conversation with your prospects to capture and qualify leads. It can provide a customer support and and collect direct feedback.
What is a conversion rate?
Your conversion rate is the percentage of visitors to your landing page that gives you their contact information or makes a purchase on the spot.
For example, if 200 people visit your page per month and 100 give you their contact info, then your conversion rate for the month is 50%.
Can I use an banking chatbot template for free?
Yes you can. Website chatbots can live on the bottom right of your website, ready to capture and qualify leads for you all day, everyday. In fact, we use a chatbot on our website ourselves and it generates 100s of leads for us per month! If you want to build a chatbot for your website, sign up for the Tars Chatbot Builder over HERE or book a free call with a Tars conversational design expert over HERE (they can help you get set up).
What are the 5 best chatbots in banking?
The 5 Best chatbots in Banking & Finance are:
How To Get Started With Tars WhatsApp Engagement Suite?
First the prerequisites that you will need:
A Facebook Business Manager Account. Click here to to know how
A WhatsApp Number that is not linked to any consumer or business app.
Done? Now here are the actual steps to get started:
Fill-out our WABA submission form, verify your phone number with OTP and generate an API token.
Build a workflow in our no code, DIY Chatbot Builder.
Connect your WABA number with your Tars Account. Click here to know how
Get templates approved. Click here to know how
Book a demo with us today and someone from our team will personally walk you through this entire implementation process!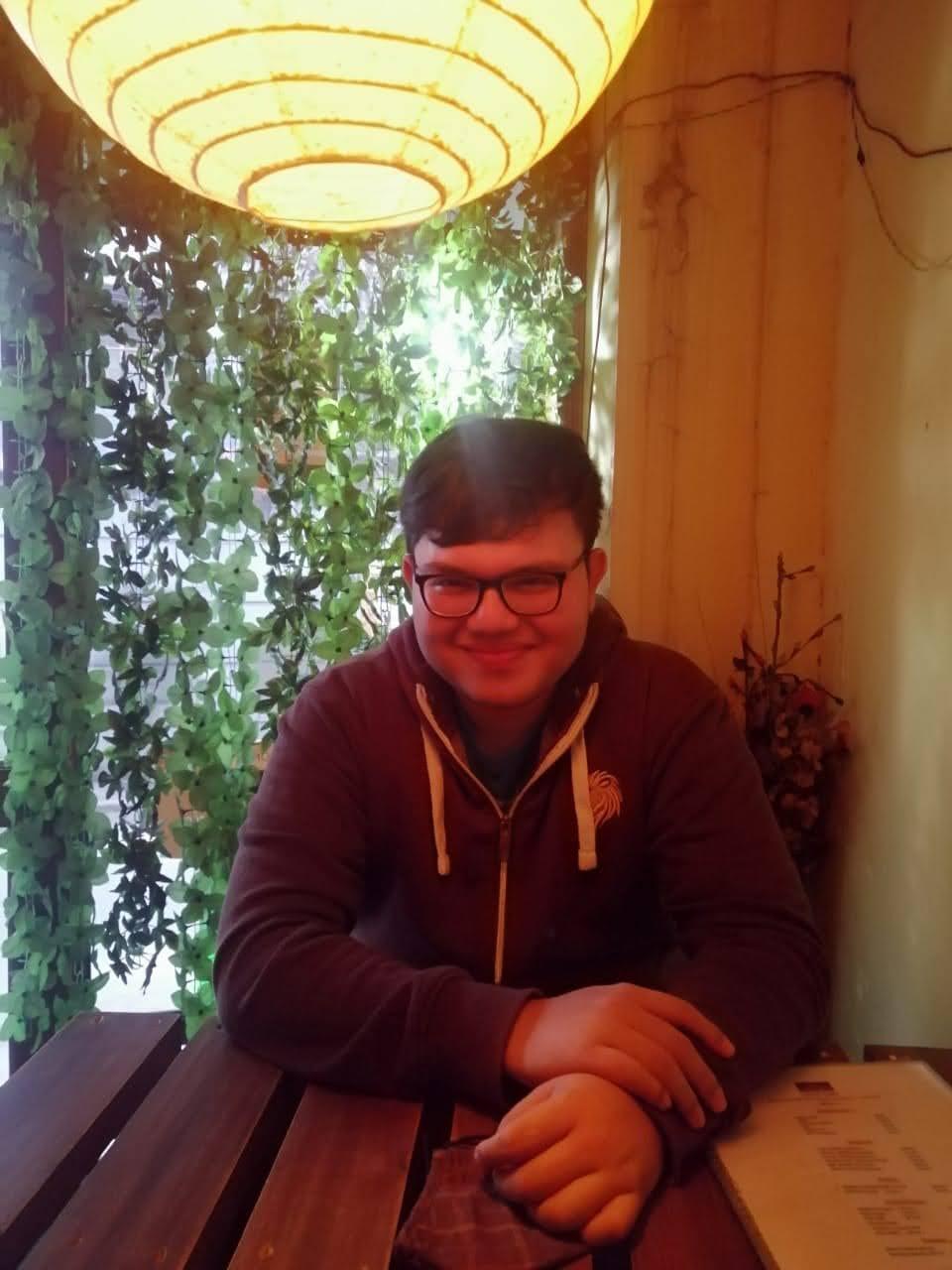 Soham is a content marketer on the Tars team. When he's not writing kickass blog posts like the one you just read he's reading obscure articles from history's foremost anti-enlightenment thinkers and writing treatises to send to his 3 substack subscribers.