In real estate marketing, customer communication is everything.
Tiny details like follow-up emails📧, phone call check-ins📞 and even birthday texts🎂 can be the difference between lost business💨 and a massive payout💰.
Fortunately for you, there are dozens of CRMs that help you stay on top of this stuff🎯
To make your lives easier, we went through pretty much all of them and compiled a list of the best ones.
Check them out below👇
Contactually
You've probably heard about AI like Alexa and Google Assistant, which can help you listen to podcasts, set alarms, and buy batteries, but what if I told you that you can incorporate similar AI into your real estate marketing workflow!
That's the promise of Contactually.
In the broader Real Estate CRM space, Contactually positions itself as the "intelligent" CRM, with powerful AI built into its very core.
In practice, this means that in addition to the basic CRM functionality, like email automation, broker management, and lead tracking, Contactually automatically organizes your data and gives you advice on how you can streamline your workflow. As an added bonus, the software's intuitive UI makes day to day use of the tool a breeze:
Daily outreach – All your requirements get arranged neatly in one place, allowing you to reach out to your customers easily. You can keep them updated on the goings-on at your company, show them the best properties and be their single point of contact for anything real-estate related.
Tracking system – The simple UI provides for a great method to track, organize, and interact with your key relationships. Since they have a higher chance of purchasing, you'll be able to systematically get in touch with them and show them relevant properties.
Self-learning – With time, the AI capabilities of Contactually will automatically do the work for you, making the process simpler.
Contactually has two pricing plans. With the $69 Professional package, you can get yourself bulk messaging, personalized automated campaigns, Mailchimp, Zapier integrations, and more. But, if you have a couple of extra bucks to spare, then we recommend the $119 Accelerator package.
This plan gives you a few extra features such as developing and maintaining a communication strategy, bulk messaging execution, lead source integration, and, most importantly, upgraded customer support, which helps you set up the CRM so that you can hit the ground running.
You can head over to their website over here www.contactually.com and check out their plans for more details.
CINC
CINC has been around for almost a decade now, and in that time, it has established itself as one of the most powerful CRM tools on the market. What's unique about their approach is its sheer comprehensiveness. From custom sub-domains (for better tracking) to powerful email automation, CINC has built an entire ecosystem of products and features that will help you upgrade every single part of your sales & marketing funnel, from lead gen all the way to customer retention.
Here are some of CINC's features that caught our eye when we were looking into them:
Customization – You can create custom sub-domains with which you'll be able to keep an eye out on each performance within your business. It allows you to group them based on various parameters like budget, area, etc. and work seamlessly into slotting them for business meetings.
Tests – The option to create marketing tests allows users to collect crucial data that can aid in future references. The results from the tests also pop up every time you attempt a fresh look at the market, and learnings can be transferred for a better return.
Task manager – The plan builder option allows you to manage your daily tasks and keep a reference for the future as well. Your daily tasks become simpler and synergized, allowing you to focus on the big picture at all times.
The pricing for their solutions can be negotiated with them directly, so visit www.cincpro.com and contact them to get started.
Market Leader
Today, up to 70% of web traffic is all on mobile devices. You're able to do pretty much everything you want through your phone from checking your emails to booking Ubers to even ordering food from that awesome new Kazakh restaurant on the corner. This stat reveals how vital handheld devices are when it comes to business. Market Leader is one of the few CRMs on this list that recognizes this trend and converted their software to serve agents like you, on your phone itself.
A lead-gen company that's been around since 1999, Market Leader serves more than 250,000 teams across the United States and Canada, making it simpler for you to get in touch with their massive network. They have a set of great lead distribution and agent tools that can be used to get users to sign up and stay on-board until the deal is closed.
Also, Market Leader is driven by individuals who have immense experience in the industry, so they know exactly what works and what doesn't. Users are also able to get training modules to walk them through the software and get them prepped for business.
What did we like about this software?
Optimized –All of the software tools and content is optimized for SEO and SEM, allowing your business to be readily available on search engines. The optimized data is then crawled on websites like Google to ensure your name pops up within the first few leads to garner better results.
Mobile – The software for Market Leader is all on mobile-first, which means that the responsive design allows you to browse through work directly on your handheld devices at any time of the day.
Real-time updates – The software also provides users with real-time updates on IDX and MLS, allowing you to make changes accordingly. The listings for an agent's website are then displayed to show users what properties are up for sale and what isn't.
www.marketleader.com is where you need to go for details on pricing quotes. They have various packages on the kind of features you'd like, and you can customize it accordingly after discussing it with them.
ReThink CRM
What makes ReThink awesome is its integration of multiple listings with no fuss. If you are an agent on-the-move who loves real-time updates on their devices, then ReThink is the best fit for you.
What impressed us most about this software is how it can weed out substandard deals and only display the ones that are relevant to potential buyers. It's also built on Salesforce, which is the best CRM platform available, so you know that's stable technology they're banking on.
Apart from this, the CRM software also allows users to manage the entire life cycle of their deal from one single platform, making it simpler to implement.
Here are some of the key features which impressed us the most:
Pipeline management – The ReThink CRM allows users to form a robust pipeline management system and manage their deals in a better way. So the next time you're breaking your head trying to figure out where the problem is stemming from, ReThink will isolate it and display it for you to solve immediately.


Drag-and-drop – The unique drag-and-drop features make it easier to strategize and customize your business dashboard. Your preferences make up your widgets on your screen, and this allows you to control your entire work setup from one place rather than opening multiple tabs.


GEOSearch – Many times, agents tend to pick up leads that are expired or not within the general vicinity of the property. With this option, agents like you can find deals that are more relevant, making it easier to cancel null leads. The GEOSearch helps prevent you from getting led on and immediately raises a flag when there's a fake or inaccessible buyer.
The pricing for ReThink is capped in three packages. The basic Broker package is available at $50 per user while the upgraded Enterprise package is priced at $75. If you want a premium version, then we suggest you choose the Robust package, which has a few extra features, including listing inquiry reports and better inventory management.
Head over to www.rethinkcrm.com to know more details and get started!
Follow Up Boss
Ok so here's a completely uncontroversial opinion: data entry is boring! Seriously, as far the broad category of "things to do" goes, data entry is in the running for the most cumbersome and time-consuming activity ever. Unfortunately, though, it is vital to the success of a business. MostReal estate CRMs require customers to enter their data for marketing purposes, and long forms can be a turn-off for sure.
Follow Up Boss has easy-to-fill forms that make collecting data easier by taking only essential user information. They're one of the leaders in lead management solutions, allowing you as a user, to enjoy benefits like email logging, social media imports, and better lead management tools.
What makes this software so amazing? It connects directly with your email inbox and automatically syncs relevant and up-to-date info and news on the real estate landscape in your region. You can also communicate with your prospects directly and eliminate the need for any major data entry.
Here's what makes the difference:
Inbound calling – The efficient inbound call management system allows you to make sure every lead is appropriately handled and taken care of. Every call is treated as a priority, and you can update its status to give you an overview of how customers are transacting.


Automated follow-ups – The action plans that are created can ensure there are automated follow-up systems formed, making room for accuracy and consistency. Depending on your customer's interest level and affinity to purchase, the system automatically follows up with the customer and sends them timely reminders.
Deal tracking – Deal tracking allows you to connect and close deals and also reach out to lead sources for future references. If your leads are in the market for a property, you'll receive alerts that can prompt you to reach out to them.
When it comes to pricing, Follow Up Boss has four pricing options which are segregated based on the features they provide. Their list of features in the packages is quite comprehensive. Head over to https://www.followupboss.com/ for more details, and get yourself initiated with the software, right away!
Liondesk
Videos are shaping the way businesses advertise online. Take this stat, for instance – 72% of advertisers say online video ads are as effective, if not more effective than TV ads. Liondesk capitalized on this by introducing the best video texting and emailing tool online. Their video tool allows you to contact your customers with a clear and comprehensive video text message that can explain any queries they might have in detail.
We liked the cool video features that extend to their drip campaigns, as well. You can easily embed video tutorials or explainer videos on your emails that are sent out to specific customers in a campaign.
Here's what sets Liondesk apart from other CRMs:
Lead importing – If you have a 3rd party lead generating software, you can import your contacts easily with theirs. This automatic importing option allows you to cut on time and get your business up and running in a flash!
Easier management – Their simple and intuitive UI allows for easier transactional and contact management with regards to the property. It only brings properties that are relevant to what you're searching for and ensures no null leads are shown.
In-built video– If you're looking to get in touch with your customer via video, click on the Communications tab, which triggers the camera. And voila! You can begin your chat right away.
All in all, Liondesk is a great software that has a robust set of features wrapped into one suite. Their pricing is pretty reasonable, with all their features available at a simple cost of just $25. Head over to www.liondesk.com to unravel them and get started.
BoomTown
Minimal. Simple yet powerful. That's the first thought that struck our mind when we checked out BoomTown. They claim to act as an extra team-member that nurtures your leads, streamlines workflow, and solicit world-class lead generation tactics, among others. With all these brilliant features available, your task is simplified to only provide the customer with a delightful experience! And we kinda like that approach.
The tool ensures your customers are kept in the loop when it comes to the properties they're browsing for. Based on how you'd like to contact them, Boomtown has segregated their features into different packages:
To get off the ground, the Launch Package ($1,000/month + $750 setup fee) includes lead qualification to rank your best-to-worst leads. It uses the Round-Robin lead distribution that assigns leads to your reps in a rotating order – this ensures that each agent gets an equal allocation of clients to work with. You can also work on pre-planned drip campaigns, which prompt you to alert your leads on potential properties and nurture them.
If you want to get your hands on an advanced level, then choose the Core Package ($1,300/month + $1,700 setup fee). You will receive a Pipeline Management tool with which you can isolate any particular issues, along with an agent accountability report that shows the performance of each agent on your roster.
If you want to try out the premium version then we suggest you get your hands on the Grow Package which has added features like transaction management to ensure all your transactions are safe and secure. Alternatively you can also select the Advance Package ($1,500/month + $1,500 setup fee) which includes Network reporting to give you a comprehensive lowdown on the real estate market of your region.
Why must you consider BoomTown? We found a few features which made the software worthy of being in this list:
Simple transactional management – The BoomTown tool allows you to work on their transactional management tools in a much simpler, non-cluttered manner. It does a majority of the grunt work, making it simpler for you to create and streamline your customer onboarding plans.
Lead generation and management – BoomTown helps you improve on your lead distribution and lead management capabilities with better software. Genuine leads allow you to close deals faster and effectively.
Predictive – BoomTown has a predictive CRM which can automatically group customers on their likelihood to purchase. By doing so, you'll be able to funnel out buyers who have a higher intention to buy and can focus your resources only on selling.
If you are interested in knowing more about BoomTown, you can find more details of the software on their website over here https://boomtownroi.com/.


Propertybase
We've been through enough websites to draw one conclusion – if the UI is below par, it doesn't matter what the features are, nobody's going to enjoy the experience. Thankfully, Propertybase is one such software that did not turn a blind eye to its user's expectation! The result? A website that's built around a fun UI/UX, making it so much easier to navigate and figure things out on your own.
A leading real-estate CRM solution, Propertybase is built entirely on the force.com SaaS platform. It exists only in the cloud and requires no investment, making it one of our favorite platforms to recommend to starters. It also caters to real-estate brokers of all sizes with some key features – including Sales Automation, Marketing Automation, Web Self-service, social CRM, and more.
Here are a few more reasons why we would recommend it:
Target Lists – The site offers some smart target lists, which make it simpler to connect with leads with a higher conversion affinity. You know your customer's intentions, you target only them, thus increasing your conversion rate.
Template library – If you're starting out, you need useful templates that make it easier to design your emails. Propertybase has a beautiful template library that allows you to browse and choose from for better campaigns.
Media Files – All your media files can be managed from one single place, along with an MLS integration as well.
Head over to www.propertybase.com and check out their two packages – Silver and Blue. Silver allows you to enjoy benefits like Marketing Automation, CRM Mobile Apps, Dashboards, and Reporting, among others. Blue gives you the same benefits as Silver, with the addition of MLS Integration, Agent websites, and Brokerage websites.

Apto
Apto has a simple value prop for you – if you're looking to work with excellent software for CRM, why not choose the one that's recommended by at least 10,000 real estate brokers? The feasibility and trust placed on Apto makes it one of the most popular choices for plenty of real estate agents and companies.
Built on the salesforce.com platform, it is a more powerful, secure, and stable CRM software compared to the rest. It has been growing steadily over the years and is sure to become a hub of the industry ecosystem over the next few years – changing the way commercial properties are sold, leased, and purchased.
Here's what we loved about Apto:
Email syncing – You can sync everything under one umbrella with Apto's contacts, tasks, calendar, and email options. It makes it easier to sort your list moving forward as more names can be placed into these lists for easier reference.
Quick lead-Gen – The speed cold calling software, along with the click-to-dial option, makes it easier for call logging and following up as well. It integrates customer details into the lead-gen software so you can get in touch with them soon.
Integrated tech – The app allows you to utilize the best in integrated tech to gain an advantage over the competition. If you've been using ay CRM before, Apto can automatically integrate it with a plugin option so you can begin immediately.
Click on www.apto.com to access the Basic software, which is available at $129 per month. It allows you to enjoy Apto Broker Tools, Apto CRM + Deals, Apto Maps, and more. If there are no restraints on budget, we recommend switching to the Pro package, at $149 a month. This opens up accessibility to additional features such as Data Importing, <24 hours support time, and more.
ReferralMaker
High-quality leads are the lifeblood of any business. Not only do they transact in large amounts, but they also stick around and make frequent deals as well. We suggest ReferralMaker for the same reason, because it can help you source quality leads through its winning in-built lead generation formula.
ReferralMaker, now rechristened Buffini & Company-Referral Maker, is for the experienced professionals who've been in the industry and are ready to put a new spin to the real-estate game! Through this tool, you can segregate your users based on patterns and parameters such as location, affinity to purchase, budget etc., and ranks them for your reference. This helps you focus on giving your leads a delightful experience than actually going out there and gathering new ones.
Think of ReferralMaker as your virtual buddy. It helps you know which lead to contact, when to do so and even what to say! And the best part? Once you're done, you'll be able to generate a steady stream of referrals from people who you want to work with.
Apart from its awesome lead-gen tool, here's what else impressed us:
Action center – There is a priority action center available, which makes it easier to manage different relationships. Here, you can assign your leads to employees and see the status of any transaction, at a glance.
Intuitive dashboard – The intuitive dashboard makes it simpler to understand and create better content for your leads. It gives you snapshots of your current transactions and tracks various metrics, including average sales-to-close ratio, commissions, average list price and more, in real-time.
ReferralMaker is available at $49 per month but is free for members. To be a team member, you must shell out just $39 a month and enjoy their most premium features, which include E-reports, the inclusion of other agents via the referral system, and relationship nurturing.
Head over to https://www.buffiniandcompany.com/solutions/referral-maker-crm/ for more details on the software.
Apptivo CRM
If you're looking to convert your leads into potential buyers and long-term prospects, then Apptivo is your go-to tool. Perfect for sales management, Apptivo comes with a docket of excellent tools including an integrated automation tool to market better online. There's a territory management option for your best reps to take care of certain sections of the map with ease and customer service ticket management that gives all customers equal opportunity to be served.
Apptivo provides a one-stop solution for any organization, regardless of size, and also comes with a built-in CRM app capability as well.
Why do we love it? Because of its various benefits, such as:
Lead management – The software allows you to segment your leads and also enjoy loyalty management software. In simpler words, your most loyal customers are given a higher preference, boosting their chances of conversion.
Campaigns – You can create targeted campaigns and manage your inventory easily with the simple dashboard that gives you real-time updates. If, for example, you're looking to get people to visit a certain property within a 3 km radius, the software will work to target only those individuals.
Automation – Have a special open house event coming up and need to plan? The automation capabilities allow you to schedule bulk emails so you can gather more leads who are looking to purchase properties around that time.
Once you head over to www.apptivo.com, you can take a look at their various pricing schemes. The free starter pack gives you benefits like basic contract sharing with the customer, standard reports and support where up to 3 members can log in.
However, with the $8 Premium package, you can enjoy extra benefits like 1,000 emails per user, 2,000 API calls and 3rd party service integration. We recommend switching to the premium version at $20 package that entails up to 3,000 emails/user, 20,000 API calls and priority support.
CRMs Cover Only Half of Your Journey:
Thus, we've taken a good hard look at some of the software available online and condensed them into 11, which we think are the best. With the help of these softwares, you'll be able to create a strong CRM system and generate stronger leads with which you can succeed and enjoy better business as well.
Digital businesses are the norm, and interested buyers are almost always going to take the first step online. Traditional methods like cold calling, using forms, and the others aren't going to cut it anymore.
Automation is going to play a significant role in targeting customers based on the data received. You'll soon be able to let your system do most of the work, and you'll need to oversee any changes from time to time. Get yourself a software with strong automation capabilities, and you'll be able to save and grow, over the long term.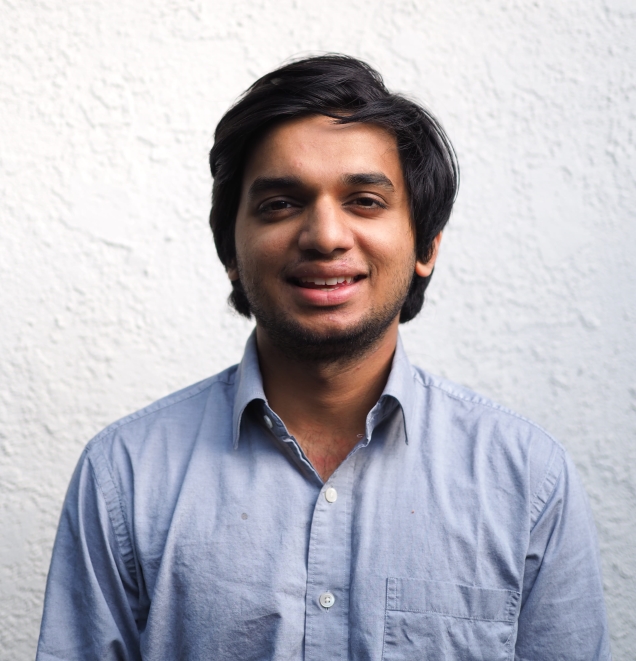 Arnav is the Director of Content Marketing at Tars. He spends most days building bots, writing about conversational design and scrolling through Giphy's trending section looking for the gifs that go into the Tars Newsletter.