Office Hours: What Features To Expect From Tars In Q1 2021
December 22nd, 2020 – 12:00 PM EST
A sneak peek of the features coming to Tars in Q1 2021

Vinit from tech and Arnav from marketing are going to discuss all of the features that we are releasing on the TARS builder this Spring (including a sneak peek at a feature that we're dropping next week) and as if that weren't enough we'll even let you folks give feature requests at the end of the session!
If you're interested in getting direct access to the folks who make your chatbots possible, this webinar is for you.
About the speaker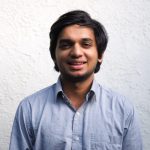 Arnav is the resident chatbot building expert at TARS. He has spent the last 4 years helping dozens of TARS customers improve brand awareness, boost conversion rate and drive more business through the power of conversational marketing. His true passion, however, is animal husbandry, and after completing a long (and fulfilling) career at TARS he hopes to start a first-of-its-kind alpaca farm in the foothills of the Himalayas.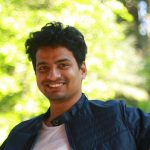 Vinit is the off-the-rails megalomaniac in charge of the TARS tech team. During the day, he plans, develops and deploys the kickass features that make the TARS builder the most intuitive bot-making software on the market. At night, he likes to follow his true passion of plotting sine functions on cheap matte coated graph paper. He recently found out that his left eye is slightly more defective than his right one, and for that reason alone he is optimistic about the future.
2x Conversion Rates With Conversational Landing Pages
Free 14 day trial. No payment info needed.