How to create an NLP Chatbot using Dialogflow and Tars
April 23, 2020 – 11:00 AM EDT
Most digital marketers expect that their first chatbot is going to be like Jarvis from Iron Man, except that instead of helping Tony Stark beat the bad guys, it is going to craft customized sales pitches that convert prospects into high-quality leads⚡️
Unfortunately, the technology isn't quite at that level yet. We simply aren't at the point where we can make the ultra-intelligent bots that Hollywood has been showing us for decades😢
But that doesn't mean that we can't have some fun while we wait😎 Natural Language Processing (NLP) tech has made some serious strides in recent years and while they won't pass the Turing test any time soon, they can do wonders in improving your leadgen process📈
In this webinar we will show you how you can integrate Google's Dialogflow NLP engine💬 into your TARS chatbots🤖 to create personalized leadgen flows that convert better quality leads.
Slide Deck
About the speakers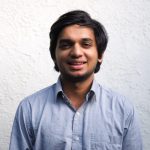 Arnav is the resident chatbot building expert at TARS. He has spent the last 4 years helping dozens of TARS customers improve brand awareness, boost conversion rate and drive more business through the power of conversational marketing. His true passion, however, is animal husbandry, and after completing a long (and fulfilling) career at TARS he hopes to start a first-of-its-kind alpaca farm in the foothills of the Himalayas.
2x Conversion Rates With Conversational Landing Pages
Free 14 day trial. No payment info needed.