How To Make Your Chatbot More Visually Appealing
September 16, 2020 – 12:00 PM EST

Even though chatbots depend primarily on text, images, and video to communicate with users, they are at the end of the day user interfaces comprised of visual elements on the page (the message bubbles, user input, etc.)
These basic elements that constitute the chatbot need look the part in your marketing campaign for one simple reason👇🏻
Coherence.
Just like with any other piece of content that you put out, your chatbot is a representation of your company. A big part of being an accurate representation is fitting in with the visual aesthetic of the rest of your branding📈
If all of your webpages, brochures, blog posts, and videos use red and yellow heavily (because those are your brand colors) but your chatbot has a green and blue theme, the bot is not going to look like it is a part of your company.
This lack of coherence will undercut your legitimacy, make brand recall difficult, and generally hamper your ability to generate leads.
In this webinar, we will discuss the importance of making your bot look the part visually so that you have brand coherence in your marketing campaigns🚀
Slide deck
About the speaker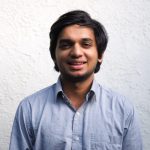 Arnav is the resident chatbot building expert at TARS. He has spent the last 4 years helping dozens of TARS customers improve brand awareness, boost conversion rate and drive more business through the power of conversational marketing. His true passion, however, is animal husbandry, and after completing a long (and fulfilling) career at TARS he hopes to start a first-of-its-kind alpaca farm in the foothills of the Himalayas.
2x Conversion Rates With Conversational Landing Pages
Free 14 day trial. No payment info needed.