How law firms can use automation to turn prospects into customers
January 21st, 2021 – 1:00 PM EST

The most effective strategy to reliably convert prospects into paying customers is to deliver good customer service to prospects. The underlying principle behind this strategy is that authentic, human interactions help build trust and convince prospects to share lead information, book consultations, and most importantly buy services.
Of course, implementing this strategy is easier said than done. Delivering instant customer service 24×7 requires an immense amount of manpower and resources that small and medium-sized law firms do not have.
To overcome this hurdle, many law firms are turning to the power of automation, and that is where this webinar comes into the picture. In this webinar, we'll show you how you can…
Use chatbots to create automated customer service experiences

Create fast & consistent sales processes by automating back-end & low-value tasks

Improve sales outcomes by automating follow-up sequences with prospects

Stay ahead of your competition with conversational landing pages & intelligent sales automation
About the speakers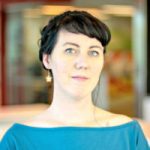 Rio Peterson is the Affinity Programs Manager at Clio. She initially joined Clio in 2017 as a member of Clio's award-winning Customer Support team and gained an in-depth knowledge of Clio's products and customers. Now, Rio works to build flourishing relationships with legal associations across the United States and Canada, and she works passionately to educate lawyers on the importance of using data to build better practices and drive the legal industry forward.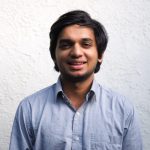 Arnav is the resident chatbot building expert at TARS. He has spent the last 4 years helping dozens of TARS customers improve brand awareness, boost conversion rate and drive more business through the power of conversational marketing. His true passion, however, is animal husbandry, and after completing a long (and fulfilling) career at TARS he hopes to start a first-of-its-kind alpaca farm in the foothills of the Himalayas.
2x Conversion Rates With Conversational Landing Pages
Free 14 day trial. No payment info needed.