Conversational landing pages vs Chatbot widgets
March 16, 2020 – 1:00 PM EST / 10:00 AM PST
What's the best way to deploy a chatbot?🤖
Conversational Landing Pages, Website Widgets, FB Messenger…
There are a whole bunch of places you can deploy your chatbots🤖
Deploying a chatbot is a great way to have visitors really focus on the conversation you want them to have. You can use chatbots for webinar registrations, demo requests, capturing leads during events, and for showcasing content.
There's an option of not ditching all your traditional pages, you can embed a chatbot onto your existing landing page to create a customized chat experience for your site visitors.
But which option should you choose to get the best results in your marketing campaigns?🤯
Join us for this webinar📺 to find out the answer to this question!
Slide Deck
About the speakers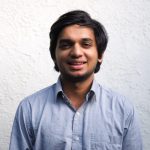 Arnav is the resident chatbot building expert at TARS. He has spent the last 4 years helping dozens of TARS customers improve brand awareness, boost conversion rate and drive more business through the power of conversational marketing. His true passion, however, is animal husbandry, and after completing a long (and fulfilling) career at TARS he hopes to start a first-of-its-kind alpaca farm in the foothills of the Himalayas.
2x Conversion Rates With Conversational Landing Pages
Free 14 day trial. No payment info needed.