How to automate customer support using a chatbot
April 09, 2020 – 11:00 AM ET
Most businesses rely on human-customer support systems to troubleshoot queries and unfortunately implementing these systems is expensive.
Between HR, office space and payroll, you are probably dropping a lot of money on customer support, and if you're outsourcing your customer support the situation is worse because your contractor is charging you fat margin on top of all of those costs.
Enter the chatbot.
Chatbots are automated customer support agents that can troubleshoot queries without human assistance. They run 24/7, can handle millions of conversations simultaneously and most importantly deliver prompt responses to your customers.
In this session we'll teach you how you can make one of these awesome virtual agents so that you can take your customer support game to the next level.
Slide Deck
About the speakers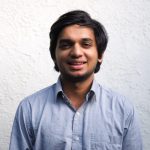 Arnav is the resident chatbot building expert at TARS. He has spent the last 4 years helping dozens of TARS customers improve brand awareness, boost conversion rate and drive more business through the power of conversational marketing. His true passion, however, is animal husbandry, and after completing a long (and fulfilling) career at TARS he hopes to start a first-of-its-kind alpaca farm in the foothills of the Himalayas.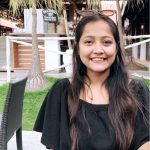 Ignore what Arnav said above. Akshiti is TARS' true chatbot building expert. Over the last 2 years, she's used the TARS builder's most advanced features (and black magic) to create dozens of high converting conversational lead gen experiences that have together generated hundreds of thousands of qualified leads. In her free time, she contemplates ways to use her army of chatbot templates to take over the world.
2x Conversion Rates With Conversational Landing Pages
Free 14 day trial. No payment info needed.