How e-commerce stores can automate customer support tickets using chatbots
January 7th, 2021 – 12:00 PM EST
Slow Customer Support Is Costing You Sales
Part of what makes Amazon the most successful retail business in the world is its industry-leading customer support operation.
If something goes wrong with your order on Amazon, you can get on the phone or on a chat with a customer service rep within a matter of minutes, and they will help you troubleshoot your query painlessly.
This customer-friendly approach is one of the key levers that they use to develop customer loyalty which in turn drives more sales.
In this webinar, we're going to show you how you can use chatbots to achieve the same outcomes for your e-commerce business without having to break the bank.
About the speaker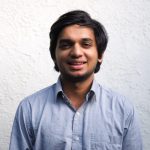 Arnav is the resident chatbot building expert at TARS. He has spent the last 4 years helping dozens of TARS customers improve brand awareness, boost conversion rate and drive more business through the power of conversational marketing. His true passion, however, is animal husbandry, and after completing a long (and fulfilling) career at TARS he hopes to start a first-of-its-kind alpaca farm in the foothills of the Himalayas.
2x Conversion Rates With Conversational Landing Pages
Free 14 day trial. No payment info needed.