How to conduct eKYC over a chatbot
January 14th, 2021 – 12:00 PM IST

eKYC document collection done frictionlessly

If you work in financial services or real estate, you know how frustrating eKYC can be. It's a high-friction process that requires you to manage a lot of moving parts, coordinate a lot of different teams, (if you're at a larger company) and it slows the buyer journey down to a crawl. Yet, it is a legal necessity that you have to do.
So how can you create a buttery smooth customer experience with these considerations in mind?
Using chatbots🤖
Chatbots can streamline your eKYC processes by educating users about the process and collecting documents over chat. This transforms an otherwise bureaucratic process into a personalized customer service experience that speeds up customer onboarding and increases CSAT.
In this webinar, we're teaming up with folks at Karza Technologies(a leading banking and business intelligence solution provider in India) to show you how you can build an eKYC chatbot for your customer onboarding process.
About the speakers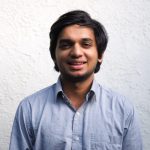 Arnav is the resident chatbot building expert at TARS. He has spent the last 4 years helping dozens of TARS customers improve brand awareness, boost conversion rate and drive more business through the power of conversational marketing. His true passion, however, is animal husbandry, and after completing a long (and fulfilling) career at TARS he hopes to start a first-of-its-kind alpaca farm in the foothills of the Himalayas.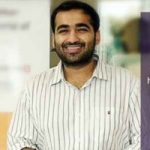 Gaurav Samdaria, Co-Founder & CBO at Karza Technologies, is an experienced entrepreneur with 10+ years in the industry. Prior to founding Karza Techologies Gaurav, was the CFO of FoxyMoron (Digital Media) and Co-Founded Schbang (Integrated Marketing Solutions Agency). A highly erudite and adept accounting professional, Gaurav in his existing leadership capacity supervises financial management and controls, core operations and HR, compliance and business development as well as risk management strategies at the company.
2x Conversion Rates With Conversational Landing Pages
Free 14 day trial. No payment info needed.