How to create a fully automated user feedback workflow
February 11th, 2021 – 12:00 PM EST
Feedback collection made frictionless.

Collecting feedback is and always has been a hassle. The forms are unresponsive, customers barely ever submit feedback (unless it's bad) and even after it is collected, it is cumbersome to extract actionable insights from it.
In this webinar we teamed up with the folks at Prodcamp to show you how you can setup an automated feedback collection system that addresses these issues. Specifically, we'll show you how you can use chatbots to make feedback collection engaging for your customers and process automation to streamline the analysis process.
If you're ready to up your feedback game and are serious about improving customer experience, secure your spot today.
About the speakers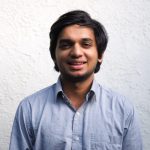 Arnav is the resident chatbot building expert at TARS. He has spent the last 4 years helping dozens of TARS customers improve brand awareness, boost conversion rate and drive more business through the power of conversational marketing. His true passion, however, is animal husbandry, and after completing a long (and fulfilling) career at TARS he hopes to start a first-of-its-kind alpaca farm in the foothills of the Himalayas.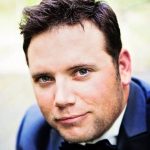 Like all good love stories, Levi's tryst with chatbot creation began in the most romantic setting on earth: the DMV. In 2017, while working for the Montana Department of Justice, Levi created an extensive chatbot customer support system for the DMV that dropped call volumes by 15%, cut average wait times by hours, and most importantly reduced the number of frustrated citizens venting their anger on overworked government employees.
2x Conversion Rates With Conversational Landing Pages
Free 14 day trial. No payment info needed.