Marketing Automation Playbook
How to get more leads into your funnel using chatbots
December 10th, 2020 – 12:00 PM EST
Lead generation is hard. Chatbots make it easy.
Chatbots are the ultimate tool for reducing friction in the lead generation process. They can resolve common queries that prospects have, capture leads in a more engaging way than traditional forms, and most importantly make digital marketing feel more human.
But seeing this value is wholly contingent on how well you execute.
In this webinar, we are teaming up with the folks at automate.io to show you how you can build a simple, but effective chat-based lead capture machine.
We will walk you through the process of building your conversational flow, adding branding to your chatbot, and sending the data to your favorite lead management apps.
About the speakers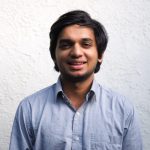 Arnav is the resident chatbot building expert at TARS. He has spent the last 4 years helping dozens of TARS customers improve brand awareness, boost conversion rate and drive more business through the power of conversational marketing. His true passion, however, is animal husbandry, and after completing a long (and fulfilling) career at TARS he hopes to start a first-of-its-kind alpaca farm in the foothills of the Himalayas.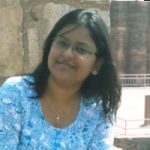 Pritha is a content marketing person working with global brands to drive organic growth and brand visibility. She writes on business & sales automation, consumer marketing, advertisement, social media marketing, et al, and has successfully contributed to G2Crowd, Martech Advisor, JeffBullas, Smart Insights, and more. Currently, Pritha is the Senior Content Marketer at Automate.io.
2x Conversion Rates With Conversational Landing Pages
Free 14 day trial. No payment info needed.