How to generate more leads from your SMS marketing campaigns
October 29, 2020 – 12:00 PM ET
Text campaigns deliver intimate, 1-on-1 marketing conversations that most other marketing channels simply can't compete with. Of course, doing it right is a whole other discussion. There is a fine line between a spammy text campaign and an effective one. To help you tread it like a pro, we're teaming up with the folks at JustCall to show you how you can extract the maximum possible ROI from your text campaigns using chatbots, automation, and a whole lot more. Secure your spot today.
Slide deck
About the speakers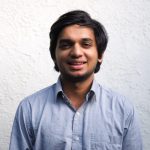 Arnav is the resident chatbot building expert at TARS. He has spent the last 4 years helping dozens of TARS customers improve brand awareness, boost conversion rate and drive more business through the power of conversational marketing. His true passion, however, is animal husbandry, and after completing a long (and fulfilling) career at TARS he hopes to start a first-of-its-kind alpaca farm in the foothills of the Himalayas.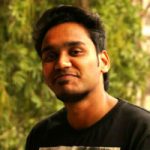 Abhishek is a Product

Marketing

Manager at JustCall. In this capacity, he creates content to help businesses make the transition from their antiquated desk phones to versatile cloud phones. In his free time, he is on the hunt for the next best tea recipe.
2x Conversion Rates With Conversational Landing Pages
Free 14 day trial. No payment info needed.