How to build a lead generation chatbot on WhatsApp
July 09, 2020 – 12:00 PM IST
Your customers are on WhatsApp. It's time for your business to join them over there😎
WhatsApp's chatbot platform is a digital marketer's dream come true. It brings together the unbeatable reach of WhatsApp, the user engagement of conversational tech, and the cost savings of automation into one neat package.
Of course, your ability to leverage this value is wholly dependent on your execution and that's where things start to get tricky!
Building a WhatsApp chatbot requires a specialized skill set that most digital marketers don't have. Instead of thinking about CTAs, headings, and folds, you need to think about hooks, message ordering, and bubble delays.
In this webinar, we will give you a crash course in all these concepts, and more so that you can start generating qualified leads on WhatsApp.
Slide Deck
About the speaker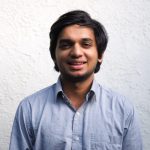 Arnav is the resident chatbot building expert at TARS. He has spent the last 4 years helping dozens of TARS customers improve brand awareness, boost conversion rate and drive more business through the power of conversational marketing. His true passion, however, is animal husbandry, and after completing a long (and fulfilling) career at TARS he hopes to start a first-of-its-kind alpaca farm in the foothills of the Himalayas.
Build WhatsApp Chatbots For Your Business
Free 14 day trial. No payment info needed.