In the world of insurance marketing chatbots are the magical weapons that allow agencies to boost engagement and get more leads.
Here's how you can build one👇
Check out the GEICO chatbot landing page over here: http://bit.ly/GEICO_CLP


And compare it to the GEICO traditional landing page over here: http://bit.ly/GEICO_LP


And check out our written guide below 👇
Landing Page Assessment
The landing page I examined for this guide was GEICO's Home Insurance landing page.
My biggest issue with this page is the amount of text on it.
After the first fold, the page basically devolves into a wall of text. With attention spans as low as they are, no prospect is actually going to read through the page. In fact, the text is probably causing a lot of distracted prospects (of which there is no dearth) to drop before converting.
The actual lead generation process makes matters worse. After providing a zip code on the first screen, prospects are expected to fill out two gargantuan forms.
If there is one thing I've learned from working in CRO it's that no one likes filling out forms.
In fact, I'm willing to bet that just a lot of prospects drop the second they see how long the form is.
Building the Chatbot
We divide the creation process into three stages.
Hook- the first series of messages that a prospect encounters when they land on your bot
Lead gen flow– the series of questions that capture the actual lead info;
Design- the visual aesthetic of the bot
Here's a breakdown of each stage👇
The Hook
The first stage of chatbot creation is phrasing a hook.
A hook is a series of three messages that establishes a brand identity, captures attention and makes a call to action.
Here's the basic anatomy that we use for a hook 👇

While following this template we recommend that you follow these best practices for maximum results
Add a logo in your welcome message- Because human beings are visual creatures, adding a logo makes brand recall easier.
Don't send an essay- People don't have long attention spans. Send three messages and max and keep them all tweet-length.
Make your ask uncontroversial- People don't want to share personal info as soon as they land on your page, so give them an easy, consequence-free button to begin the conversation.
Lead Generation Experience
Once you've started the conversation, you can start capturing the actual lead.
The ultimate rule of thumb for capturing leads through chat is to phrase your messages in a way that you would if you were in the bot's place.
For example, after building over a hundred chatbots in the last few years, I have arrived at the following set of best practices that I always like to implement:
Ask full questions
This should go without saying, but don't just say the label of the info you are capturing (e.g."Foundation type:"). Instead, ask complete questions (e.g. "What sort of foundation does the house have?").
Acknowledge user input
If a prospect gives you a piece of information, don't abruptly move on. Acknowledge the fact that you received it and, if required, prime them for what's to come.
Order your questions right
I personally like to ask for the prospect's name first, because I always like to know who I'm speaking to before I continue the conversation
And I always save contact details for the end, because one of our customers found through experimentation that prospects perceive early contact info questions as being too "sales-y."
Design
Chatbots primarily rely on text to convince users but this doesn't mean you should neglect the visual aspects of your page.
The default chat design on TARS uses generic blue and gray color palette pioneered by Messenger and iMessage and unless your insurance brand has the same brand colors as Messenger or iMessage, your page will look super generic if you don't change it.
We recommend using the TARS design section the bot messages your primary brand color and the user messages your secondary brand color, or if you have just one color, make both types of messages that color.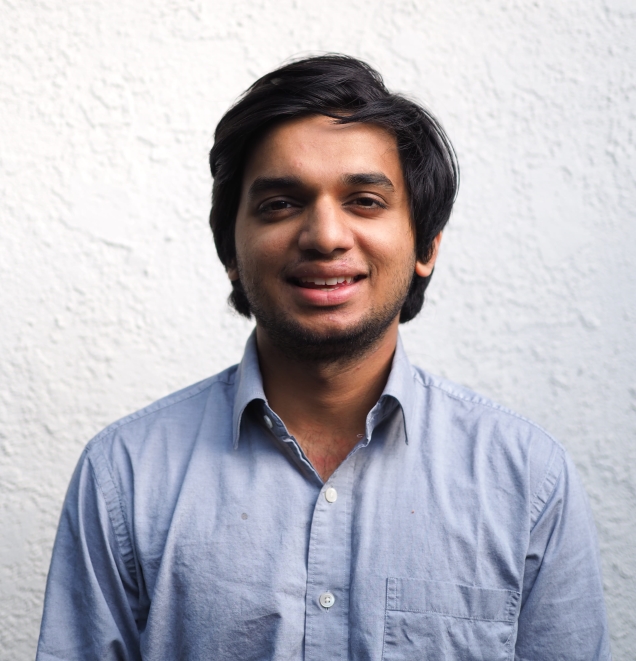 Arnav is the Director of Content Marketing at Tars. He spends most days building bots, writing about conversational design and scrolling through Giphy's trending section looking for the gifs that go into the Tars Newsletter.