If you speak to anyone about their local DMV (or equivalent organization), they will likely complain to you about the long lines, slow service and confusing forms that are near ubiquitous across the world. Such a state of affairs is more than inconvenient, it is downright tragic. The services offered by state and local government offices like the DMV are essential. When these services are inaccessible, citizens cannot use key resources and institutions that are guaranteed to them by law. For example, driver's licenses, which are issued by DMVs, have become the default form of identification for millions. As such, making the application and renewal processes for a driver's license inaccessible renders all services that require id proof (e.g. setting up a bank account, buying alcohol, catching a flight) inaccessible as well. Some governments have taken it upon themselves to fix the situation and bring their citizen engagement techniques into the 21st century. In 2017, Montana's Department of Justice undertook an ambitious project to overhaul their Motor Vehicle Division's website (this is Montana's equivalent of the DMV). Their approach was something which had previously been unheard of in the govtech space. Rather than implementing minor UI changes to their existing website, they completely replaced it with an army of 30+ chatbots. Six months down the line it seems that their gambit has paid off. Call volumes and wait times on their previously clogged helpline have dropped, and Montanans have had dramatically less frustrating interactions in an office which was previously known for poor customer service. Here's the full story:
Before Chatbots
If you have any experience in customer service, you will know that the vast majority of questions (sometimes up to 70%) that a customer service agent receives everyday are basic/repetitive queries that could easily be answered by a static webpage. It is only the complex edge cases which truly require a human agent's intervention.The issue with websites however, is that building a good, mobile-friendly UI is a time and money intensive process. This is why the best websites in the world are generally built by hyper-funded private companies who have resources to hire whole teams of designers and developers. Local governments, Montana's MVD included, simply do not have the funds or manpower to direct towards web development. As a result, before the project began, the Montana's MVD website was exactly what one would expect from an average DMV: several densely-packed webpages and a some equally dense PDFs contained the vast majority of information that citizens needed to access.
The inconvenience of finding information on such a website was causing thousands to abandon their web based searches in favor of calling the MVD helpline to get their doubts clarified. As you might imagine, these calls were, for the most part, unpleasant experiences.
Understaffed and underfunded bureaus lacked the resources to field queries promptly, resulting in a clogged system of long wait times and justifiably frustrated phone operators. As if that wasn't bad enough, Montana's rapidly growing population meant that the problem was only worsening as time went on.
The Introduction of Chatbots
Recognizing that they did not have the resources needed to get their existing website to a satisfactory point Montana's DOJ adopted an innovative problem-solving approach. Levi Worts, who at the time was a Public Information Officer at the DOJ, used the GovChatbots platform to build an army of 30+ chatbots to replace the MVD website.
These conversational agents had three significant advantages over their traditional website :
First, since most citizens today are accustomed to texting their family and friends on apps like iMessage and WhatsApp, the learning curve for using the chatbot system was practically non-existent. It was simply more accessible and usable than the old website.
Second, the chat interface of the bot system was mobile optimized right out of the box. Traditional websites are made for desktops first and then squeezed down to fit mobile screens. In the process, the website loses much of its aesthetic quality and feels cramped. Chat interfaces however, work in the opposite direction. They were conceptualized first and foremost with mobile users in mind. As such the chatbot system made the MVD's resources more easily readable on the primary screen size used by Montanans.
Third, and finally, people were simply more comfortable having a conversation than using a website. Even though a bot is not a human being, the use of a chat interface makes individuals feel like they are talking to an entity which is actively engaging with them and can adapt to their needs. This is because where traditional websites offer passive experiences, the back-and-forth nature of chat interactions makes individuals feel like they are having a personalized consultation with a support agent.
The Results of using a Chatbot
Today, when you land on the Montana Motor Vehicle Division's website, you will be greeted by the smiling face of a friendly robot named BEN, prompting you to start a conversation.
BEN (which stands for Bot Enhanced Navigation), presents you with several options on what you can do, and will take you to the exact resource you need.
So far, the bots have been quite successful. In their first five months alone, they have reduced call volume by 15.5%. They have also received over 600 5* ratings with an average rating of 4/5.
In fact, the initiative has been so successful that it has received good press attention in the Government Tech space.
– Montana's New Chatbots Provide Major Benefits to Residents, Government
– Montana deploys chatbot fleet, eliminating thousands of support calls
– Montana test-drives code-free chatbots
This project serves as a template for other governments around the country to better help their citizens get the services they need with the use of Chatbots.
If you are interested in getting something similar created click HERE to get a FREE consultation.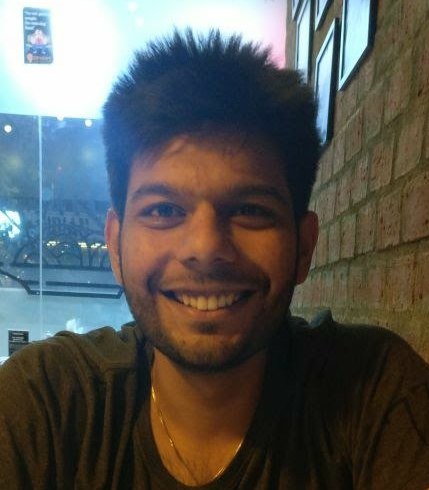 Ish is the co-founder at Tars. His day-to-day activities primarily involve making sure that the Tars tech team doesn't burn the office to the ground. In the process, Ish has become the world champion at using a fire extinguisher and intends to participate in the World Fire Extinguisher championship next year.