With an expansive network of over 295 hypermarkets, discount department stores and grocery stores across the country, Big Bazaar is one of India's largest retail chains. Competing in a hyper-competitive market with the likes of Amazon, Walmart-backed Flipkart and other more traditional retailers, Big Bazaar has been able to separate itself from the competition through its highly effective marketing campaigns.
One such campaign was their wildly successful Smart Search initiative, a branded search campaign used to distribute coupons (and drive more sales) for common household items. We spoke with Rishi Taparia, Assistant Marketing Manager at Future Retail (Big Bazaar's parent company) about how they run these Smart Search campaigns and how they use chatbots to increase the number of coupons distributed through them.
What is Smart Search?
On the surface, Big Bazaar's Smart Search Campaigns seem like a relatively simple idea. The company runs ads on branded keywords with the name of a household item appended to it. For example, "Big Bazaar Sugar" or "Big Bazaar Laundry Detergent."
These ads would direct traffic to pages where they could claim coupons for the product included in the search. Those coupons could then be redeemed in store for a discount.
Understanding Consumer Behavior
This strategy might seem like a basic coupon-based marketing strategy, but a closer examination the way that Big Bazaar's team promoted it, incorporated a deep understanding of buyer psychology that helped the campaign transform basic coupon-marketing into a branded experience that increased not only sales but also customer satisfaction.
Specifically, the Big Bazaar team noticed that the consumers who bought household items tended to stock up at the beginning of each month, so they ran targeted digital campaigns showing consumers how to make Smart Searches for their household items at these times of month. These timed ads not only helped Big Bazaar drive traffic to their pages, but they also taught consumers a new pattern of behavior associated with routine purchases. This in turn turned one-time ad-click buyers into repeat customers.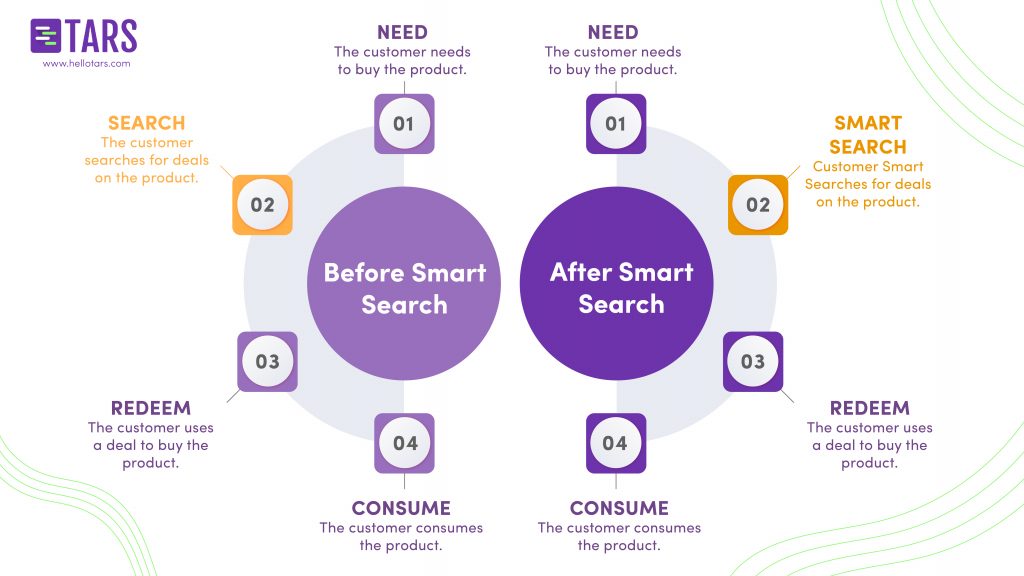 Smart Search's Conversion Rate Problem
While Big Bazaar's Smart Search campaigns were unique in their conceptualization, their success hinged on the Big Bazaar team executing on traditional marketing KPIs. Specifically, to ensure maximum ROI on their adspend Rishi and his team had to ensure that the conversion rate was as high as possible once people clicked on their ads.
"…to ensure maximum ROI on their adspend Rishi and his team had to ensure that the conversion rate was as high as possible once people clicked on their ads."
Conversion rate is a facet of ad optimization that many digital marketers often overlook. When looking to increase ROI, most marketers revisit their targeting and ad copy, but only a select few will think to make changes to their landing page design. This is a mistake. While the thought of editing a landing page can seem intimidating to many digital marketing teams, the potential gains from optimizing this aspect of ad optimization are immense.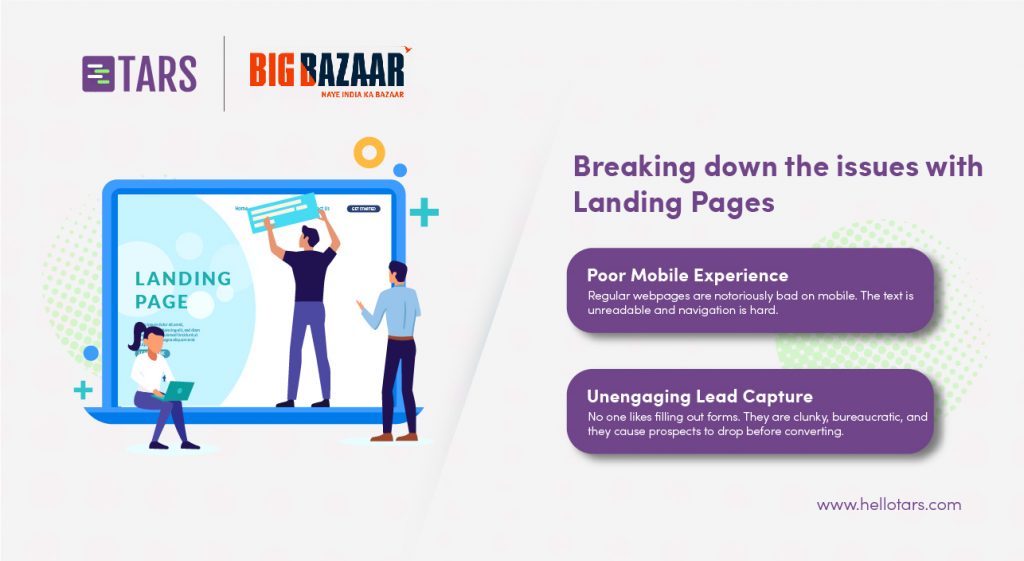 Traditional landing page templates suffer from some key issues that diminish the user experience and reduce the likelihood of prospects completing the lead generation process. Most significant amongst these issues is a lack of engagement. Traditional landing pages rely on blocks of text to convey information and lead capture forms to collect information. Neither of these elements provides an engaging experience to prospects. People do not have the attention span to read through large pieces of text and they most certainly do not enjoy filling out forms. Even if your prospects like what you have to offer, many of them will drop from your page because of the poor user experience.
In Big Bazaar's case, the numbers reflected this trend. Only 8% of people who clicked on their Smart Search ads were actually redeeming coupons.
Using Chatbots To Improve Lead Capture
To overhaul their lead capture experience, Rishi and his team decided to use conversational landing pages to collect lead information instead of forms. For the uninitiated, a conversational landing page is a standard HTML landing page that looks and feels like a chatbot as soon as it is open.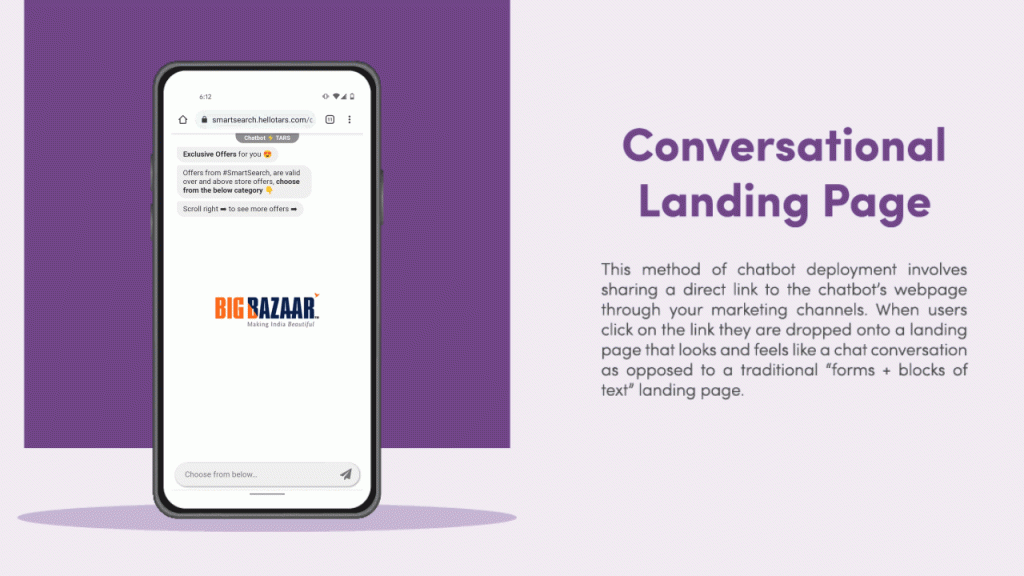 These landing pages relied on a relatively basic lead generation flow, to capture the prospect's phone number, and a API hookup at the end of the conversation to initiate the coupon SMS to the prospect's phone. The URLs for these landing pages were then used as the landing pages for the Smart Search Google Ads campaigns.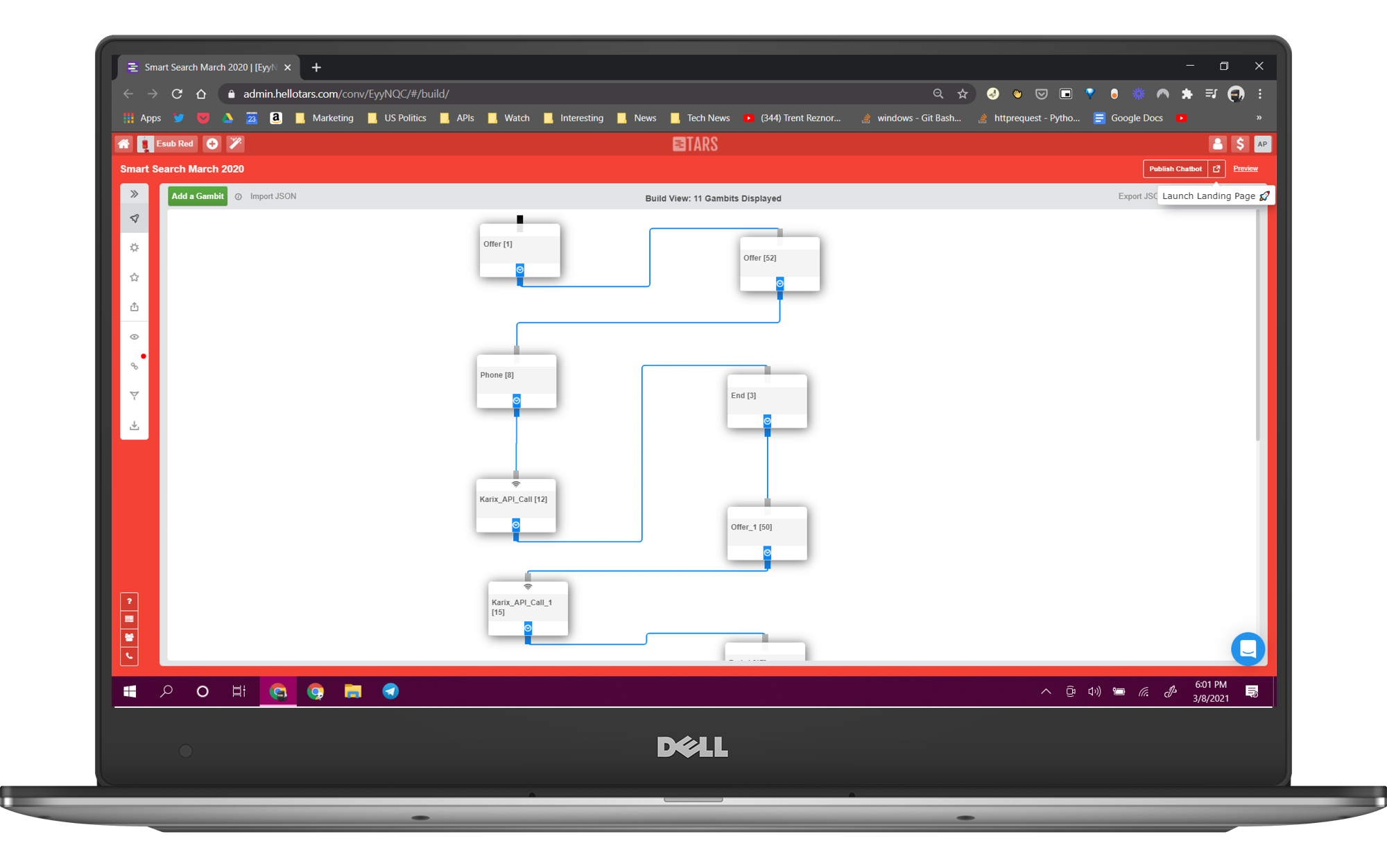 After the chatbots' launch, Big Bazaar saw their conversion rate increase by 10x. Over 80% of people who clicked on Smart Search ads were now claiming coupons.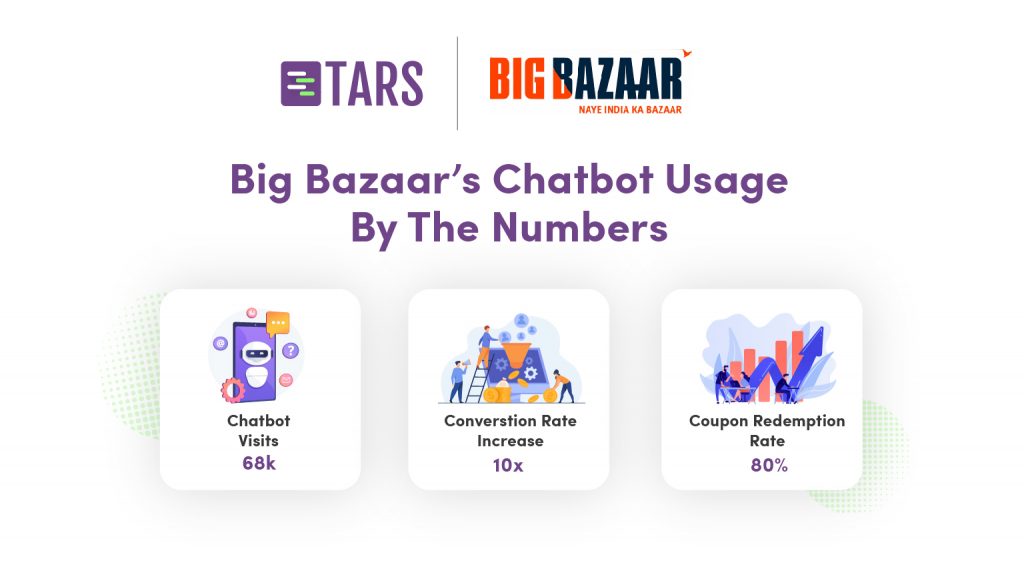 Understanding the Chatbot Effect
While this jump might seem staggering, it is not uncommon in the world of conversational lead capture. Where the process of filling out a form is cumbersome in the eyes of a potential customer, having a chat is not. Rather, when the interaction is reframed as a chat, it transforms the otherwise boring self-serve process into a personalized customer experience interaction. This added engagement, in turn, makes customers more likely to stay on the page while they complete the lead capture process, and as a result increases the likelihood of people converting into leads.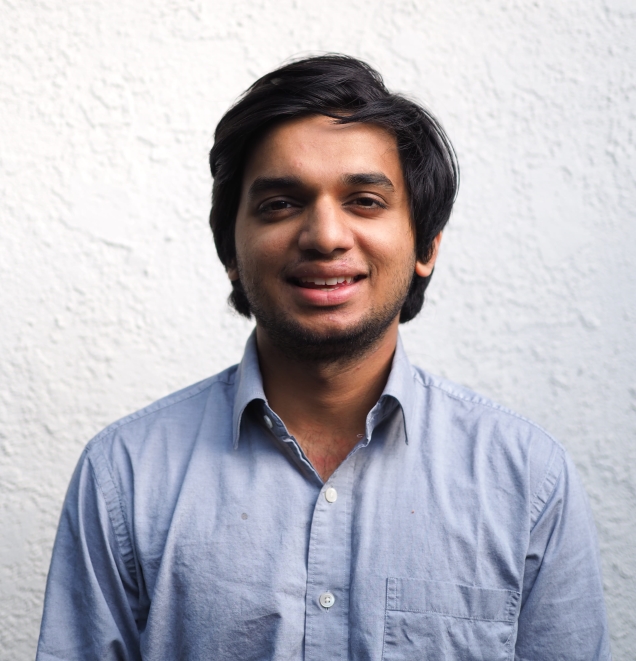 Arnav is the Director of Content Marketing at Tars. He spends most days building bots, writing about conversational design and scrolling through Giphy's trending section looking for the gifs that go into the Tars Newsletter.