Key Takeaways
Harvard Business Services (HBS) is a leading business formations specialist that has helped form over 200,000 Delaware corporations in four decades
Their mobile conversion rate was considerably lower than their desktop conversion rate because users had trouble navigating the information on their website
Using a Tars chatbot they were able to present the information in a more efficient manner
Their conversion rate on mobile has increased to match their desktop conversion rate since adding the chatbot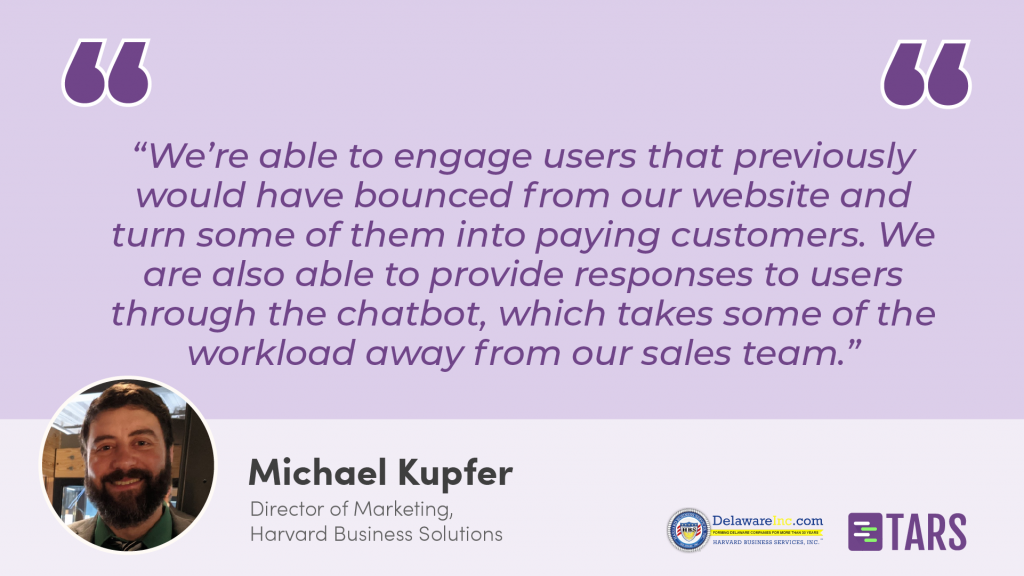 Harvard Business Services (HBS) is a leading business formations specialist that has helped form over 200,000 Delaware corporations since its founding in 1981. As the company has transitioned into a world of mobile-first, online sales, they have been posed with the unique challenge of delivering good customer service through a smartphone screen. We spoke with Michael Kupfer, HBS' Director of Marketing about how his team is tackling this problem using a Tars chatbot.
Selling Legal Services to Legal Novices
According to Michael the primary marketing challenge that his team faces is educating prospects about HBS' services.
Every entrepreneur needs to incorporate their business, but the vast majority of them do not have a legal education so the process can seem daunting for them.
They are confronted with a highly technical process that essentially decides whether their dream exists or not and they know almost nothing about how it works.
Unsurprisingly, this intimidation leads to uncertainty. Prospects landing on HBS' pages invariably want to learn more about what exactly it is they will be paying for before they pull the trigger and share their contact details. As such, it falls on Michael's team to translate the legal process of business formation into language that the average entrepreneur can understand.
The Mobile Conversion Problem
Traditionally, Michael and his team have educated site visitors by collating the necessary information on their website. But looking at their CRO data, Michael and his team found that this approach did not work for mobile users. Their mobile conversion rate was lower than their desktop conversion rate. Intuitively, this trend makes sense.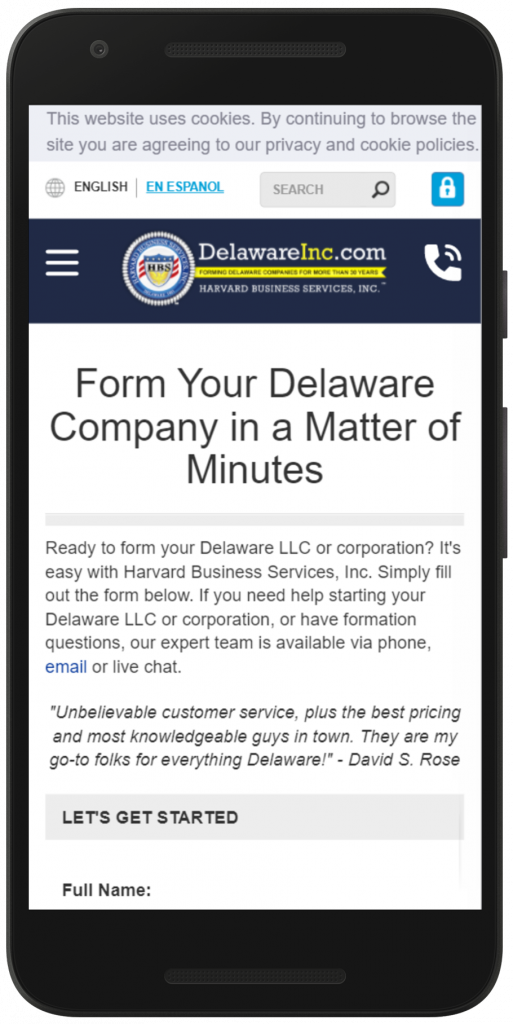 On desktop, users have an easier time navigating the information because their screens are bigger and allow for information to be presented more efficiently.
On mobile, on the other hand, the lack of screen real estate means that users have to scroll down the page to find the information they need. The end result, a poor user experience on mobile was causing prospective buyers to drop before they converted into leads.
Using Chatbots to Mobile Optimize Information
To address their mobile UX problem, Michael and his team built a Tars chatbot that lives in a widget on the HBS page. The chatbot shares information about HBS' services and captures leads.
The chatbot solves the mobile UX problem through its unique approach to information delivery. In traditional web design, the design philosophy is to present as much information on the screen in one go and expect the user to navigate their way around it. This causes problems on mobile because the smaller screen makes navigation more cumbersome. In a chatbot, the design philosophy is the exact opposite. Rather than presenting as much information as possible in one go, a chatbot presents only the information required at a given stage of the interaction and waits for the user to respond before presenting any more information.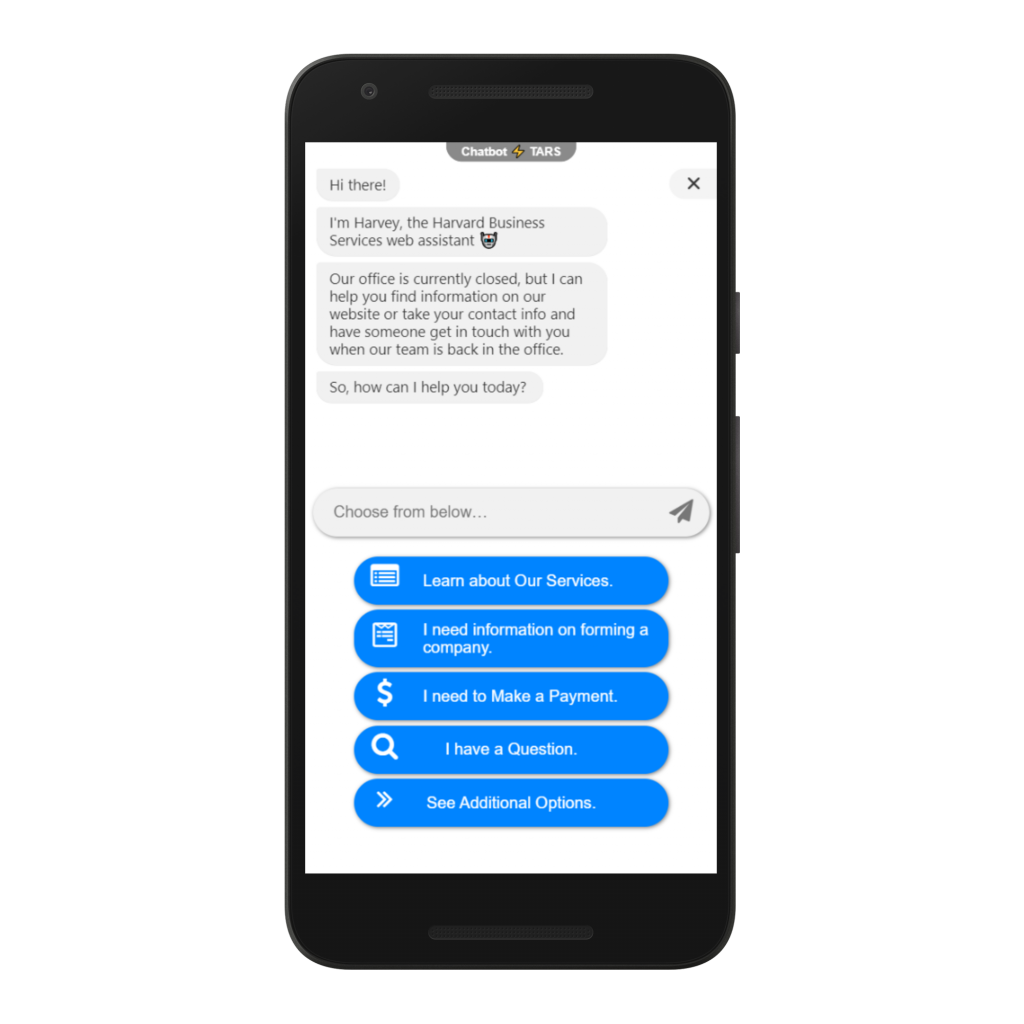 This approach makes information considerably easier to consume on mobile devices, as users do not have to scroll through pages of text, but rather have to read through a couple tweet-length messages at a time.
The end result for HBS was that the chatbot helped them increase their mobile conversion rate to be more in line with their desktop benchmark.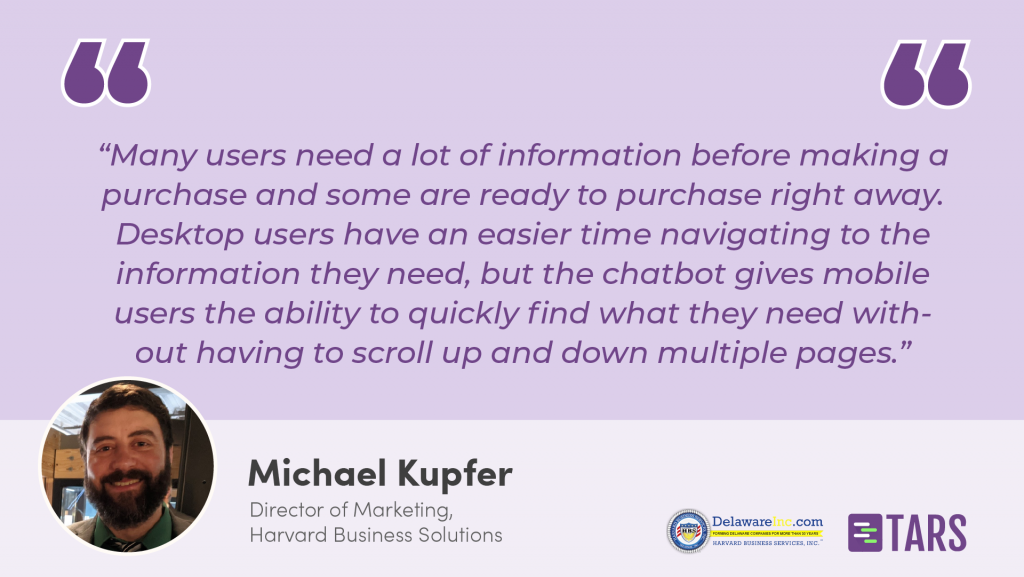 Conclusion
HBS' challenge (of educating mobile users about their services) is common across B2C services verticals. Whether you're incorporating businesses, originating mortgages or selling insurance, your customers are not going to know much about what they are buying and educating them is going to be hard, especially if they're on mobile devices. But as this case study shows, businesses can overcome this problem using chatbots.
If you are having trouble with mobile conversions, book a demo with us today.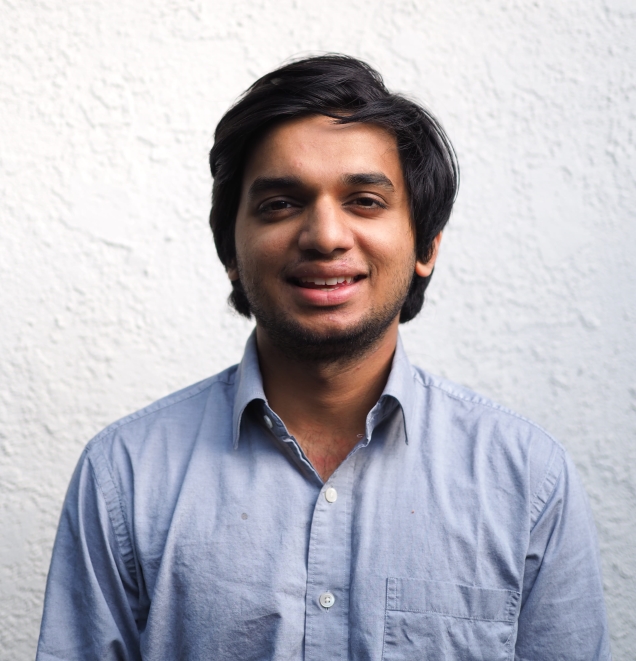 Arnav is the Director of Content Marketing at Tars. He spends most days building bots, writing about conversational design and scrolling through Giphy's trending section looking for the gifs that go into the Tars Newsletter.