Modern-day customers are at a phase where they will readily favor companies that offer secure and convenient services when and where they need them.
What does this mean for businesses in the insurance industry?
It means the insurance market now has a greater demand for personalized solutions than ever. Be it tailored packages or customized marketing, customer-centric solutions aren't a "must-have" anymore but a necessity.
In this article, we talk about digital transformation, a driving factor crucial in making this "necessity" a reality for the insurance industry.
We'll delve into its meaning, benefits, and the trends associated with it in this industry.
Let's dive right in!
Defining Digital Transformation in Insurance – Insurtech
Digital transformation in insurance, often referred to as insurtech, is the adoption of technology to improve customer experience, agility, and operational efficiency in the Insurance sector.
While seemingly complicated, It could be as simple as a document management software that improves the effectiveness of processing claims.
So, where does innovation come in with all of these digital technologies?
And how can insurers and digital leaders leverage the benefits of the same?
Here's how –
Benefits of Digital Transformation in Insurance
Cost savings –

With accurate underwriting driven by AI, Big Data, and Predictive Analytics, digitization can reduce costs for insurers and the insured.

Speed to market –

Digitization allows unified workflow, faster revisions, and accelerated product launches.

Secure technology –

Operational security is enhanced, safeguarding transactions and sensitive customer information. It also helps companies adhere to strict privacy regulations, building customer trust.

Flexibility –

Streamlined tech integration allows continuous experimentation and partnerships with digital distributors.

Productivity

– Implement targeted tools only as needed, optimizing workflow, refining user experience, and keeping operations lean and effective.
Digital Transformation in Insurance – Top 10 Trends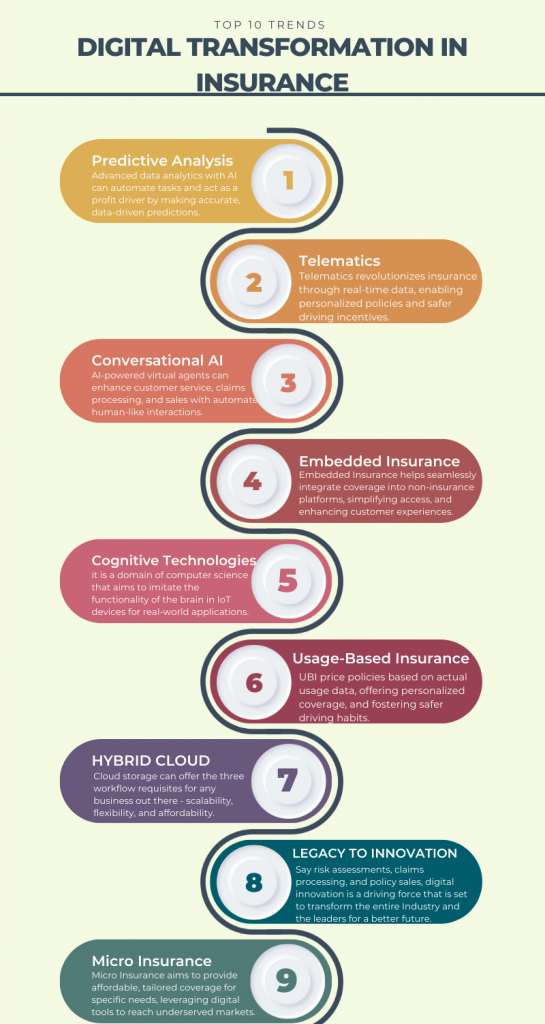 Increasing Accuracy with Predictive Analytics
Predictive analytics in insurance involves the collective analysis of large datasets for repeating patterns in consumer behavior. These past actions are then to predict the likelihood of fraud, damage, policy cancellation, and other events.
While this isn't a new process, advanced data analytics with AI-powered technologies can automate a big chunk of manual efforts and act as a profit driver by making accurate, data-driven predictions.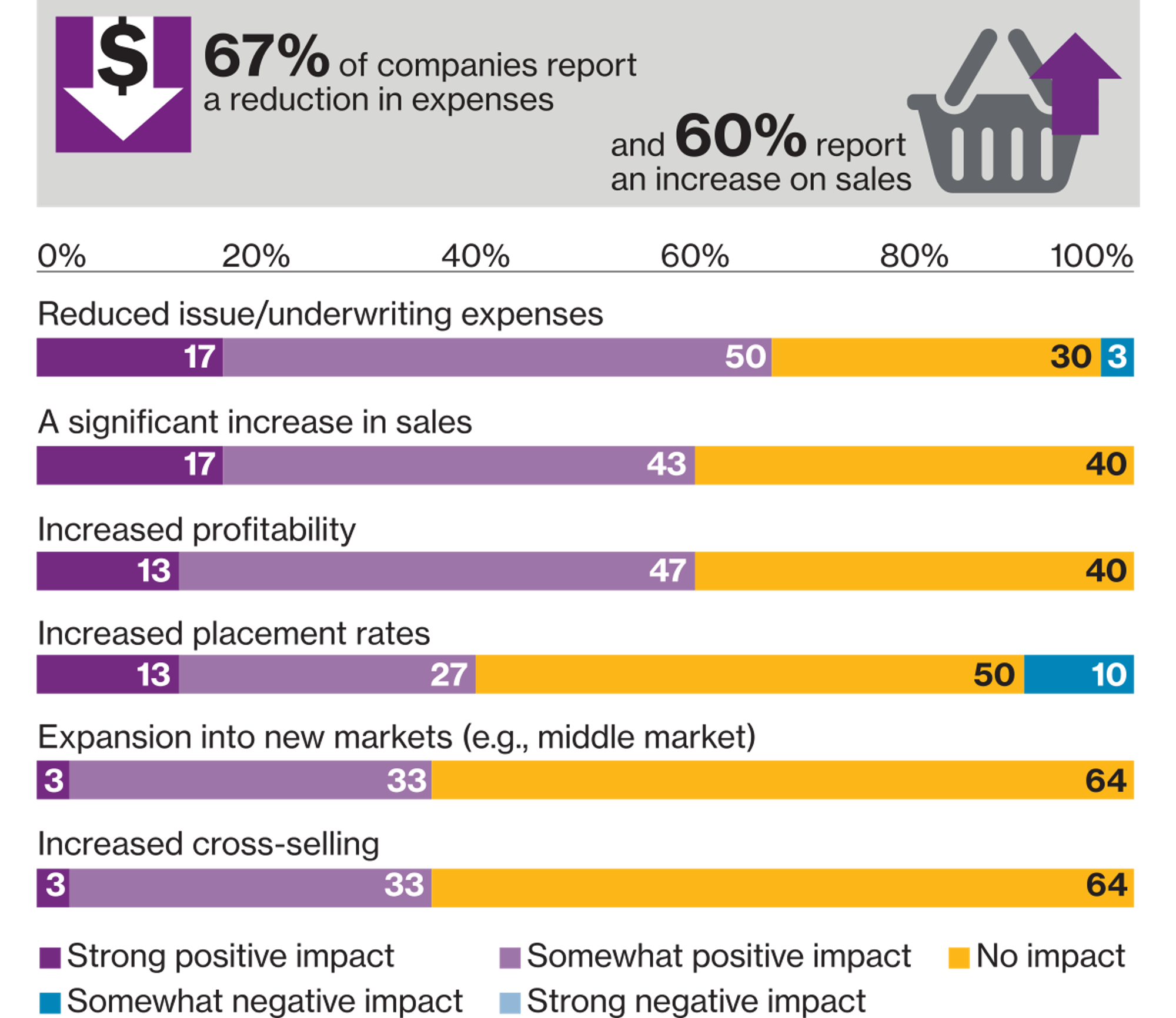 With 67% of insurers reporting a reduction in expenses, 60% claiming to have increased sales, and more than two-thirds of all major insurers planning to invest heavily in data collection in the next five years, advanced analytics is bound to significantly impact the insurance industry.
Predictive Analytics – Benefits and Use Cases in Insurance – Sub Blog
Rise of Telematics
Personalization is the root of customer experience, partly because of how digital technology allows for real-time data transference and how organizations leverage the same to provide better customer service.
Telematics is a perfect example of this.
An acronym for Telecommunications and Informatics, Telematics is a field that has helped revolutionize the transportation industry with modern wireless technology and the Internet of Things (IoT).
Vehicle telematics, for instance, when applied with a telemetric device, can provide accurate details on vehicle performance and driver's behavioral patterns. This includes real-time conditions of different parts, lights, blinkers, and windshield functionalities.
For insurers, this means –
Better chances at identifying risky behavior to adjust rates accordingly.

Reward consistent, safe driving with lower rates.

Provide flexible UBI options.

Efficient fleet route planning at scale.
Major insurers have already adopted vehicle telematics and are seizing the benefits.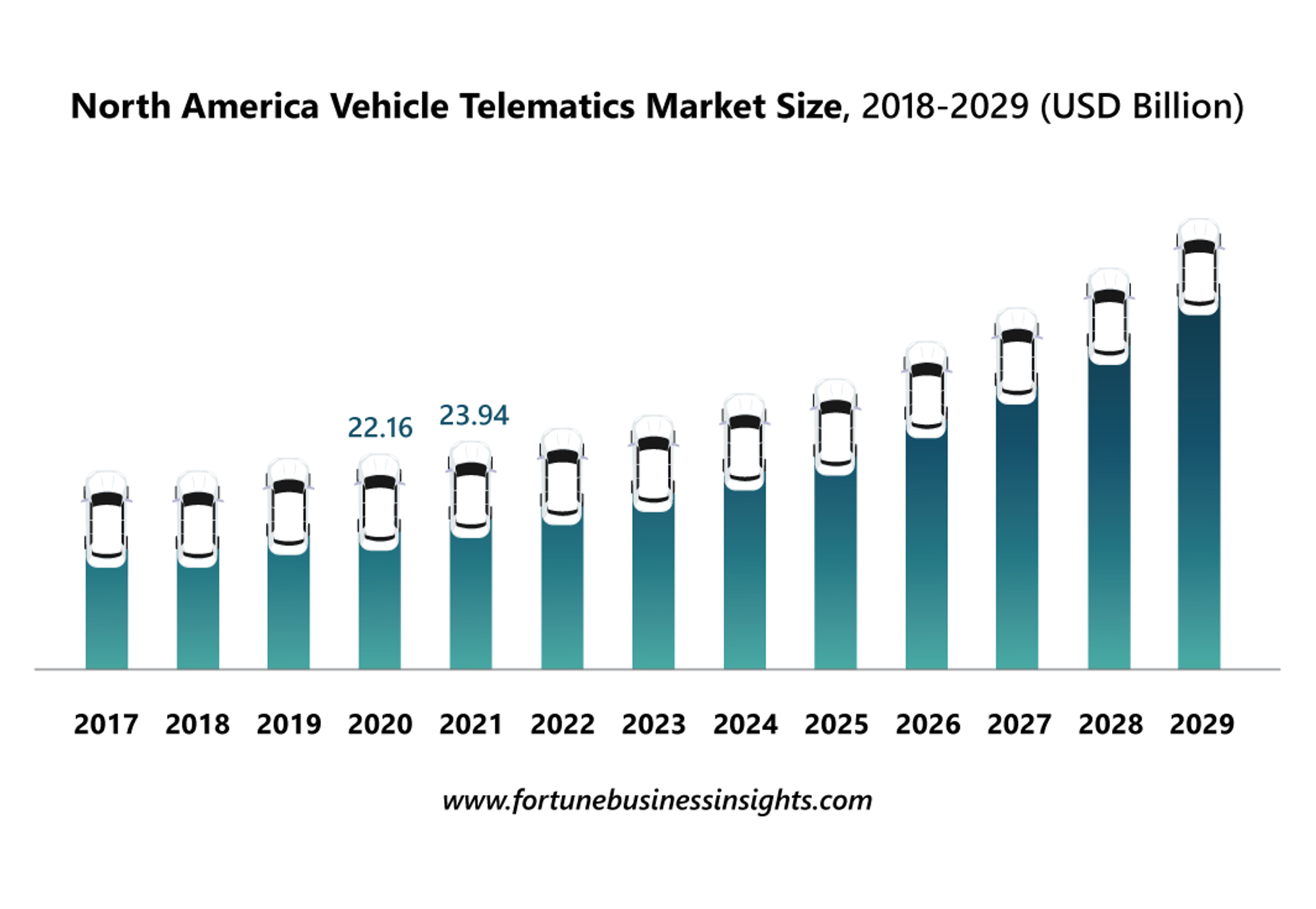 Conversational AI
Conversational AI, a subset of artificial intelligence that can simulate human-like conversations, is being adopted at a massive scale in the insurance industry.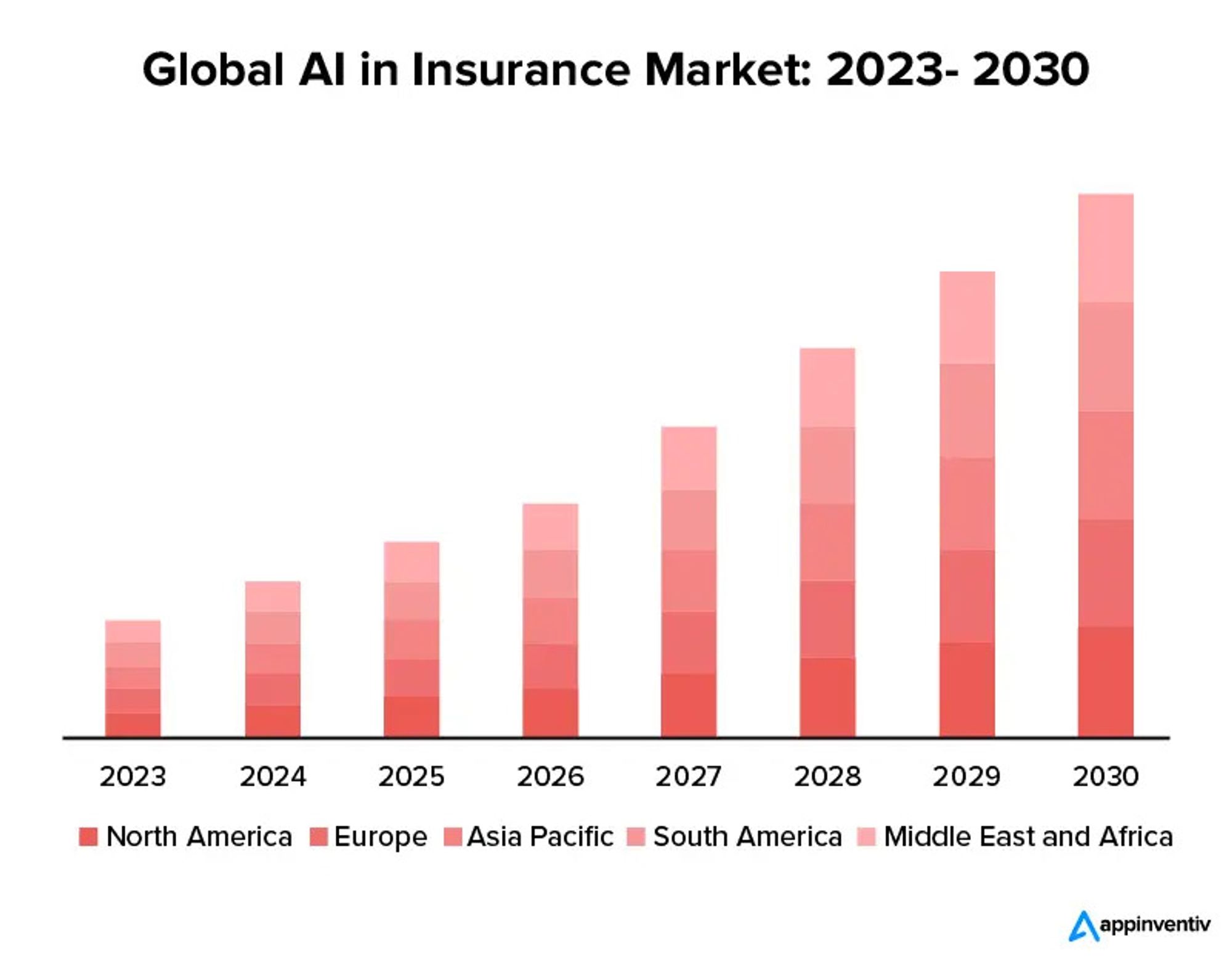 The depth of automation and engagement capabilities makes up for exceptional experiences for modern-day customers. But what makes Conversational AI at the forefront of digital transformation is its ability to smoothen the service for both the firm and the customer.
Here's an expanded view on this:
For insurers –
Data-driven insights

: Through analyzing customer interactions, Conversational AI provides valuable insights that can guide product development, marketing strategies, and customer service improvements.

Scalability

: As the volume of customer interactions grows, Conversational AI can scale to meet demand, ensuring consistent service quality without needing a proportional rise in support staff.

Risk management

: By standardizing responses and actions through automation, Conversational AI helps reduce human error, contributing to more consistent and reliable service delivery.
For the customer:
Accessibility

: Conversational AI ensures services are accessible anywhere, providing convenience and a better customer experience.

Personalized interactions

: By analyzing past interactions and customer data, Conversational AI can deliver tailored product recommendations, making customers feel understood and valued.

Simplified processes

: Complex insurance processes, such as claims filing or policy inquiries, are simplified through intuitive conversational interfaces, making insurance more user-friendly.
Use of Embedded Insurance
A form of digital bundling, embedded insurance enables insurers to offer policies and products as extra add-ons in non-insurance platforms.
For example, when you buy the latest laptop, you are offered a policy that covers repairs in case of damage or theft, or when you book that flight, travel insurance is offered as an add-on to protect your trip.
All these are use cases of embedded insurance.
While seemingly an age-old business practice, it strikes differently from an insurance context. Here's why it matters big to insurers –
Convenience

– With embedded insurance, customers purchase at the point of sale. No phone calls, no middlemen, nothing. It saves their time and effort, making the whole process frictionless. Peak customer experience at work!

Data-driven underwriting

– Insurers can leverage data from various sources, including IoT devices, wearables, and digital platforms, to assess risk and offer tailored insurance solutions. For example, auto insurers can use telematics data to price policies based on individual driving habits.

Partnership opportunities

– Insurance companies often collaborate with non-insurance companies to provide embedded insurance. These partnerships can help insurers tap into new customer segments and distribution channels, while non-insurance companies can add value to their products or services.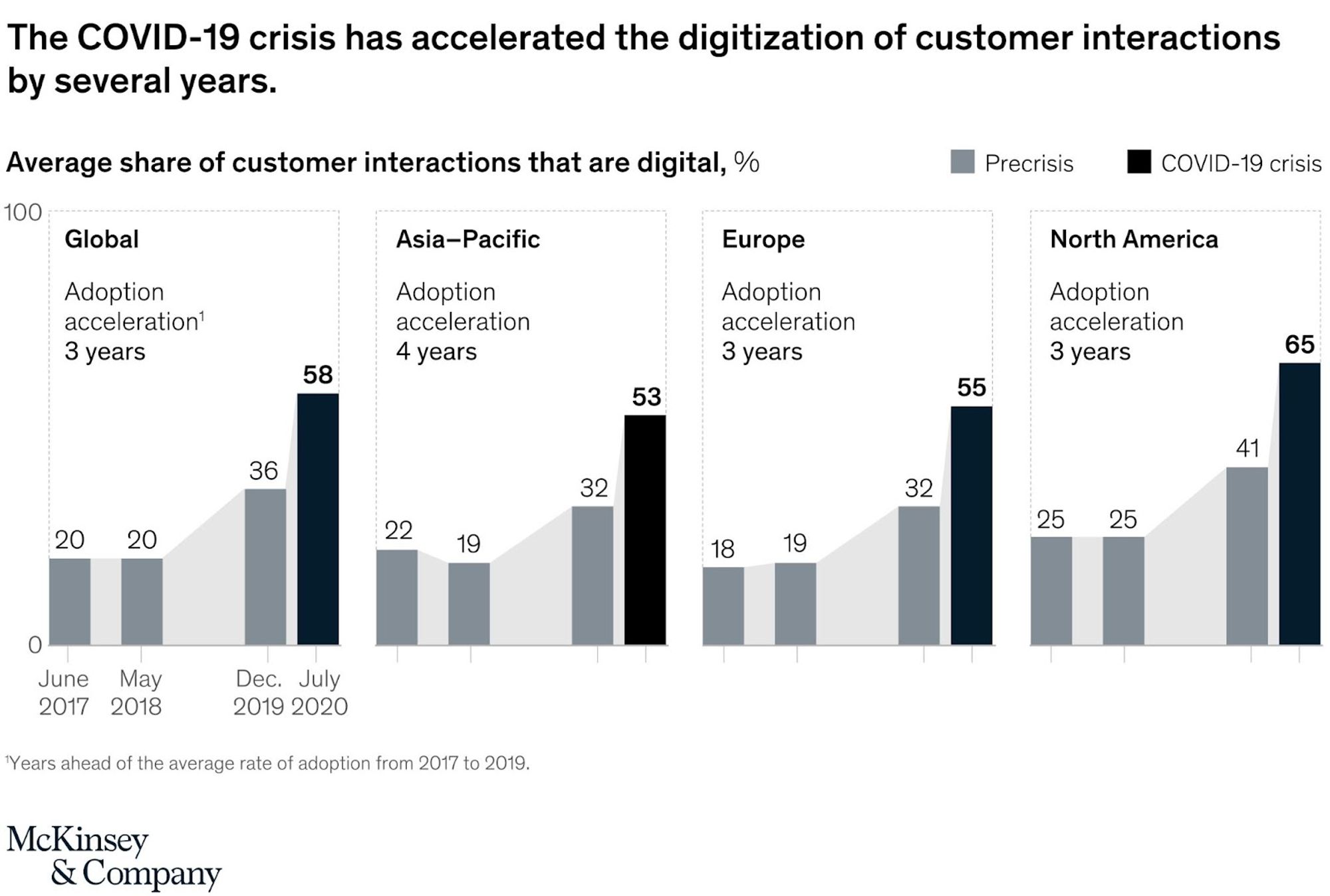 And with consumers moving to online channels during the pandemic, companies have responded, expanding on digital presence. Further surveys confirm the rapid shift resulting in digital adoption growing trifold than ever before.
For insurers, this means –
Offers tailored precisely to their needs and integrated into their online experiences can enhance the appeal and likelihood of adoption. Such hyper-personalization can lead to higher conversion rates, improved experience, and longer retention.
Growth of Hybrid Cloud Architecture
Insurers can use data to underwrite, approve, or deny a policy in a few seconds, that too entirely online. The only prerequisite here is a reliable storage source where this data can be accessed and used efficiently.
Cloud storage has long been proven to be a solid option that offers the three main workflow requisites for any business: scalability, flexibility, and affordability.
But with the market accelerating at an astounding 8.7%, insurers are increasingly upgrading from basic platforms to enterprise-grade hybrid cloud systems that can provide consistent functionality across public and private clouds.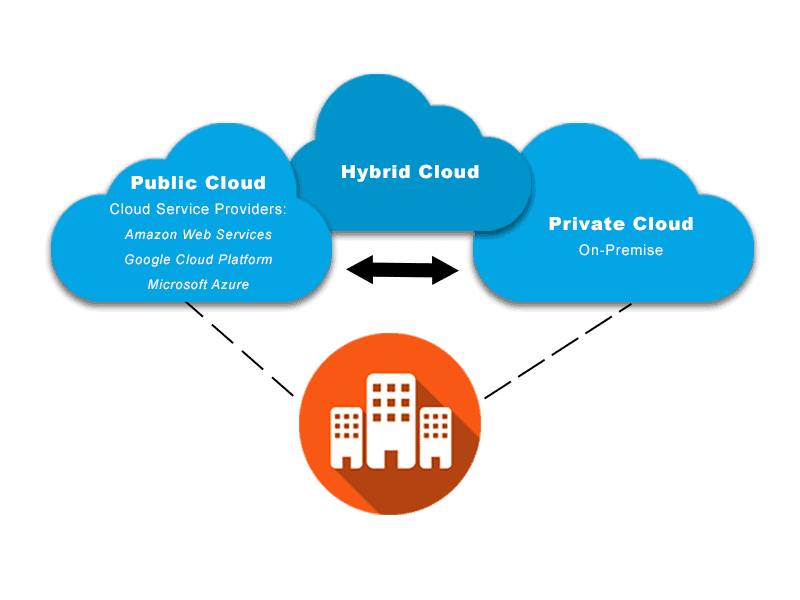 A hybrid cloud strategy draws on well-established data center controls, protecting business applications in a private cloud while extending other applications to the elastic scalability of the off-premise infrastructure of a public cloud.
With a hybrid cloud, you can choose which data, applications, and services are kept behind corporate firewalls for regulatory, compliance, or corporate policy purposes.
Using a hybrid cloud, concepts and tools applied to more than one public cloud (i.e., multi-cloud implementation) can benefit from modern application development and enhancement approaches.
The key here is to develop a single strategy that supports your current needs while preparing for future change.
Usage-Based-Insurance (UBI) – Pay as You Use
UBI is a perfect example of the best leaders building the right technology that does more than "meet expectations."
UBI, or Use-Based Insurance, is a policy framework designed to help you align your premium costs based on driving habits. Continually termed "the next big thing" in insurtech, UBI is a story of precision, timing, and innovation.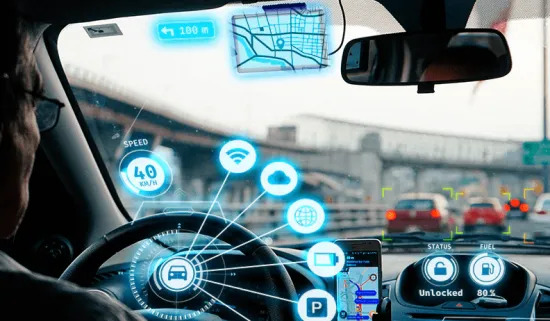 Here's what holds for the future of UBI in insurance –
Customer-centric strategy

: UBI will shift towards a more personalized approach by leveraging smartphone technology to gain in-depth context on journeys to create a tailored customer experience.

Accelerated claims with On-Device Detection

: IoT-based systems will detect and report accidents in real-time, enabling claims to be processed faster and reducing the time involved in handling the complex processes associated with the incident.

Think beyond driving – Multimodal Profiling

: Instead of focusing solely on driving behavior, future UBI programs may offer coverage for various modes of transportation (e.g., cycling, e-scooters), promoting a "pay how you move" concept and encouraging eco-friendly options for everyday commuters.

From monitoring to improving driving behavior

: Future UBI programs will move beyond simply monitoring driving behavior to actively promoting safer driving through personalized coaching programs, making it more inclusive and beneficial for all customers.
Cultural Shift – Legacy to Innovation
Digital transformation in insurance is a trend in itself.
Insurance has always claimed to be a conservative Industry until tech giants entered the space. Then, it was a race to make it big by "meeting customer demands."
Most of the big names in the industry today are digital-first companies, pushing the entire industry to an innovative mindset rather than a conservative one.
While following the trend was a reason, what drove this mass adoption was realizing the need to innovate as a matter of strategy to stay afloat in an evolving space.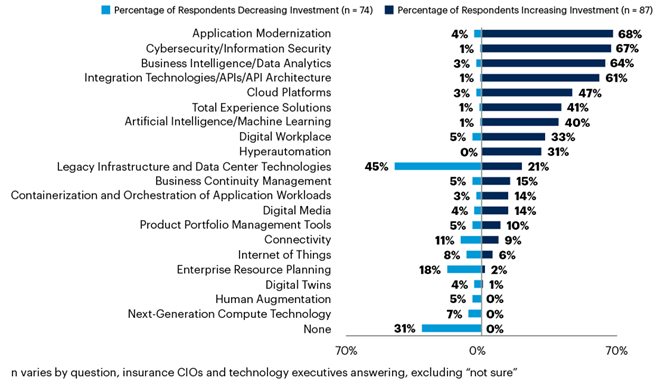 Gartner Survey Finds Insurers' Focus Will Shift from Growing Revenue to Improving Customer Experience & Operational Efficiency in 2023
Today's digital culture has empowered insurers to adopt change when it seems apparent. Say risk assessments, claims processing, and policy sales; digital innovation is a driving force set to transform the entire industry and the leaders for a better future.
Advancement in Cognitive Technologies
Often used interchangeably with artificial intelligence, cognitive technology is a domain of computer science that aims to imitate the human brain's functionality in IoT devices for real-world applications.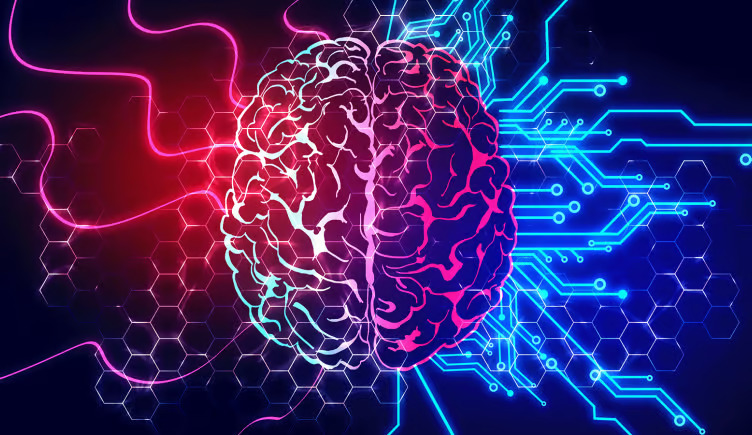 While cognitive automation could replace many human functions across sales, support, claims, and compliance, the highlights are trends that will transform the insurance sector collectively in the foreseeable future.
Manual underwriting no longer exists –

Insurtech startups like Cape Analytics offer AI-powered property attributes from a given postcode to insurers. By 2030, services like these could completely automate the manual underwriting process without human intervention. What lies then on would be how insurers choose to use the data. Underwriting would be more of a strategic role, far beyond the current standards seen in the industry.

Claims processed in seconds –

Top-tier network infrastructures and connectivity features would make settling the entire set of procedures easier in seconds, eliminating the need for phone calls, emails, or callbacks. Companies like

Lemonade

have already made it possible by settling claims in less than 3 seconds, and solutions like

Tractable

take it even further by providing estimated payouts on-spot by having users upload an image of the incident.

Automated value chain –

Within the next decade, as algorithms mature and data is more available, AI will be capable of producing real-time risk profiles that are accurate to the point where the purchase of insurance products can be done within minutes or even seconds. Early adopters of this service, like

Aviva

, had already rolled out no questions home insurance in 2017, marking this trend as a standard feature of insurance.

Once blockchain is embedded with the value chain, smart contracts shall enable instant payment authorizations, reducing the risk of fraud and thereby supporting claim settlement. AI or virtual agents will take it further by creating form service interactions, eliminating manual efforts to handle repetitive queries.
Micro Insurance
Less of a technology and more of a general insurance trend, microinsurance aims to make financial services more inclusive, particularly for the low-income demographic.
It offers a viable solution through affordable premiums and relevant coverage options, pooling small contributions from multiple individuals into consolidated packages.
Here's how it counts for a digital transformation trend in insurance –
Expanding access

: Microinsurance extends coverage to low-income individuals, widening the customer base.

Financial inclusion

: Contributes to economic stability and resilience in underserved communities.

Innovative products

: Specialized products like micro-health insurance can cater to specific needs.

Global recognition

: Can easily capture attention from governments and NGOs, fostering collaborative efforts for broader accessibility.

Sustainability

: Aligns with sustainable development goals, thereby promoting equitable financial services.
By addressing the collective demand of a group previously overlooked by insurers, micro-insurance offers fresh avenues of growth and scale for policy providers.
Bringing Digitization and Customer Together
While adopting to change helps with digital maturity, it all comes down to how well these technologies work to help your customers. Put simply, Insurers should be wary of the fact that the driving force of an organization is predominantly the customer.
And what does it take for customer satisfaction?
A consistent experience across all touchpoints before, during, and after purchase.
With TARS, you can now transform the entirety of the process with the power of Conversational AI.
We help you bridge the gap between complex technical processes and intuitive conversations, empowering growth across all levels of your business.
Book an AI consultation today!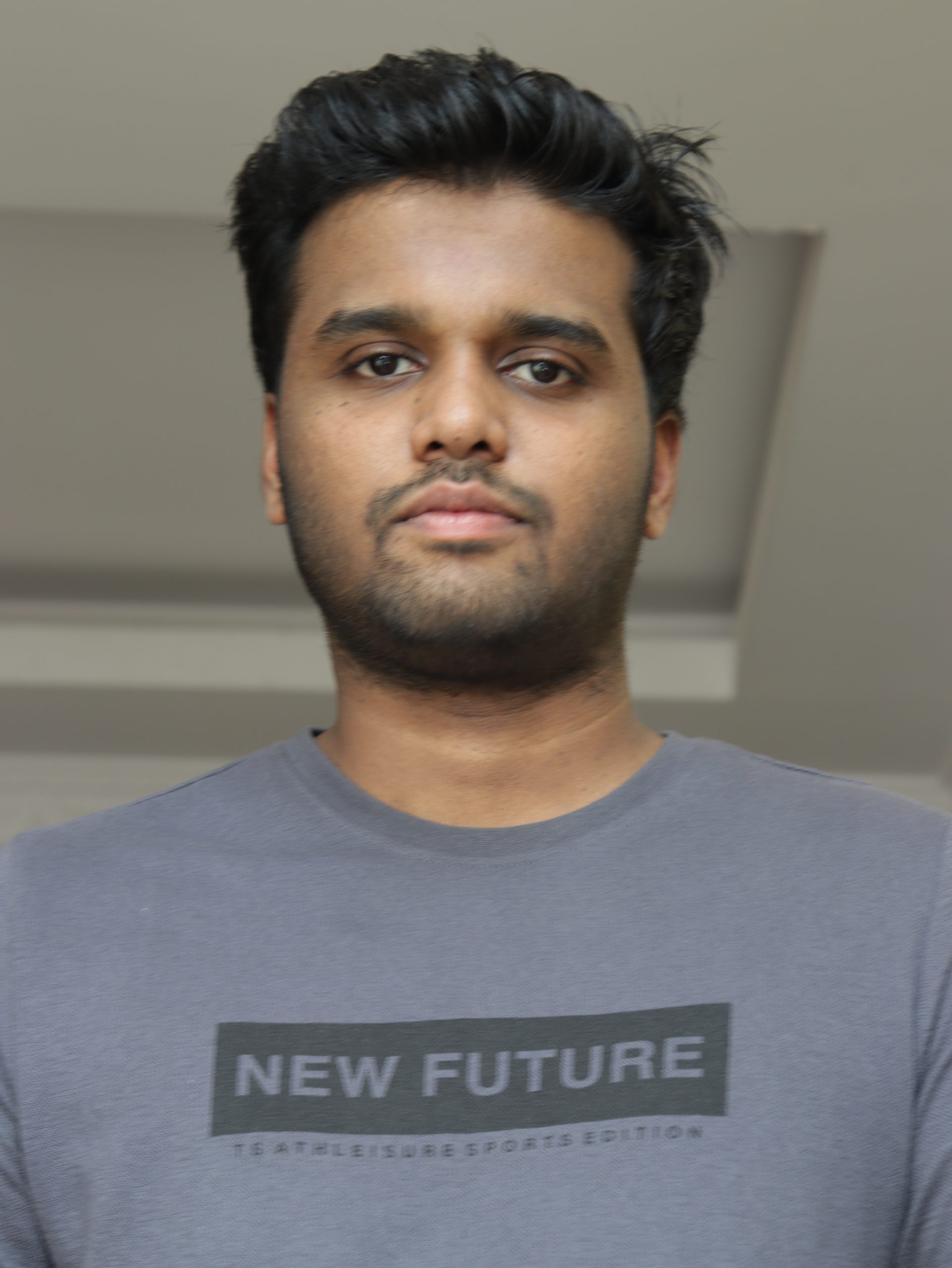 Vyshnav is a writer and editor who's been creating written and multimedia marketing content for agencies and businesses since 2018. His work spans multiple industries, but has ultimately led him to focus on conversational AI as a core niche.
Vyshnav writes and manages different types of content for TARS, particularly in automation & customer experience domains for BFSI.
In his spare time, you can either find him busy with ancient scriptures or trekking across the western ghats.